Burlington Jail, Ohio
Introduction
The Burlington Jail is the last government building standing in the town of Burlington, Ohio, which served as the Lawrence County seat from 1817 through 1851. In 1852, the Lawrence County seat was relocated to Ironton, Ohio, and the Burlington jail, first built in 1817, was abandoned. The square, stone building is located near the Burlington 37 Cemetery, the Macedonia Missionary Baptist Church, and other historical sites.
Images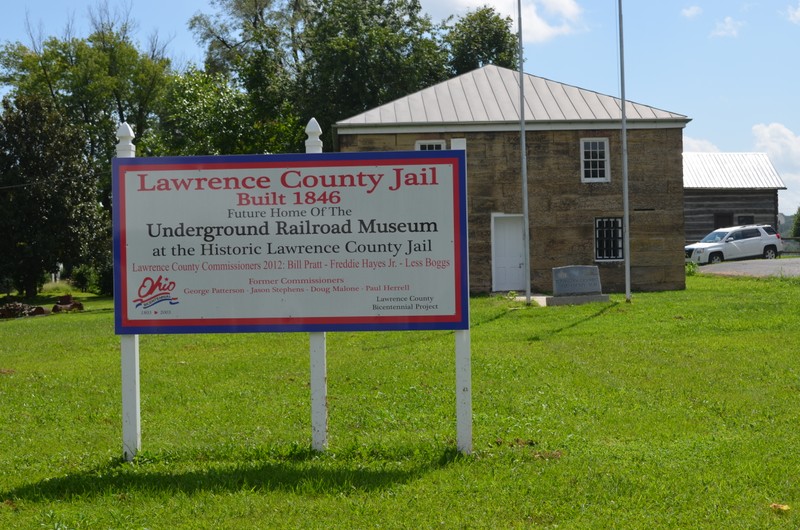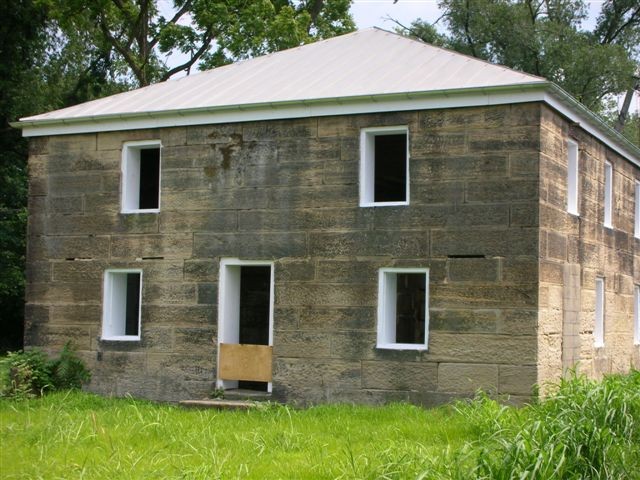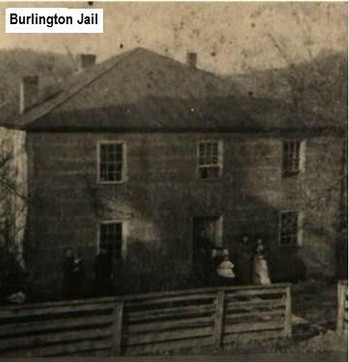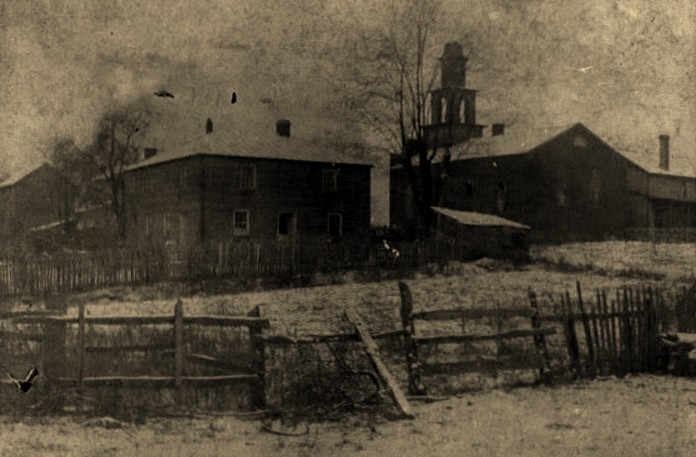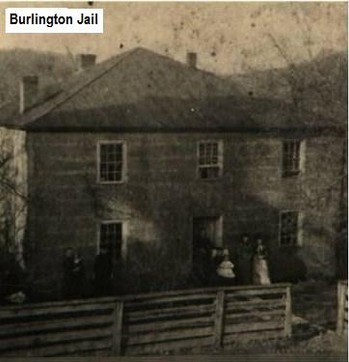 The Lawrence County Court House in Burlington, the first county seat.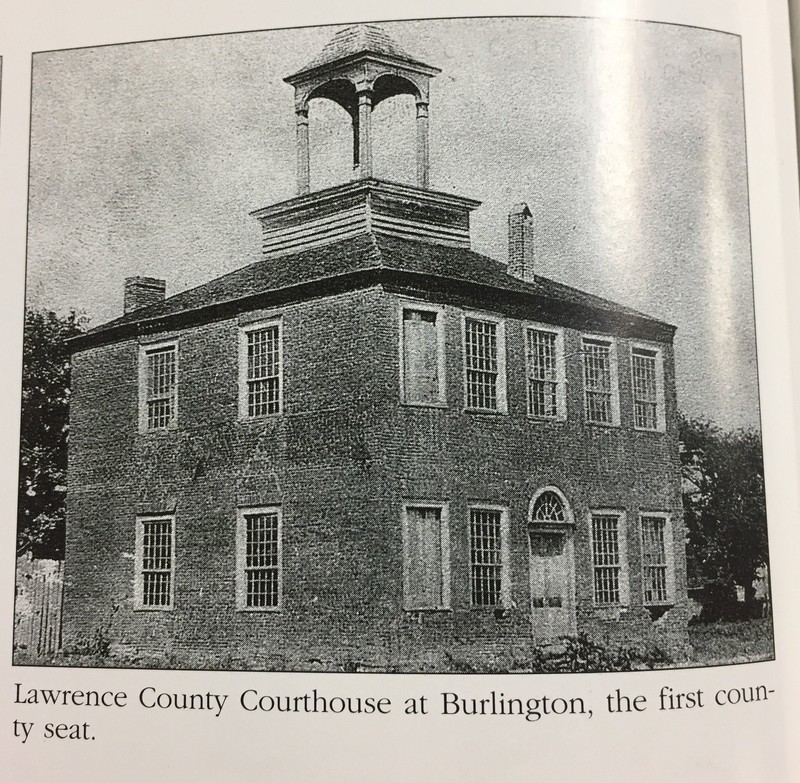 An official document signed by John Sperry.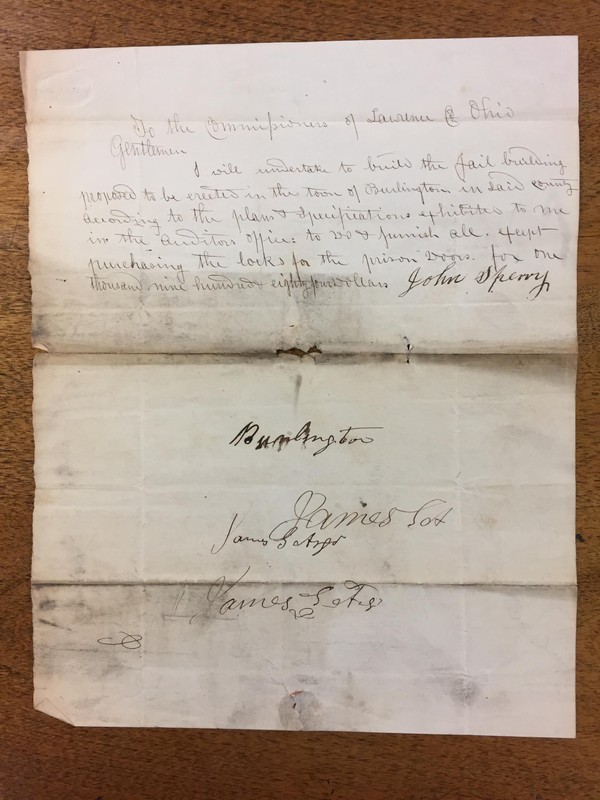 The picture reads "Jail and Courthouse - Burlington Ohio"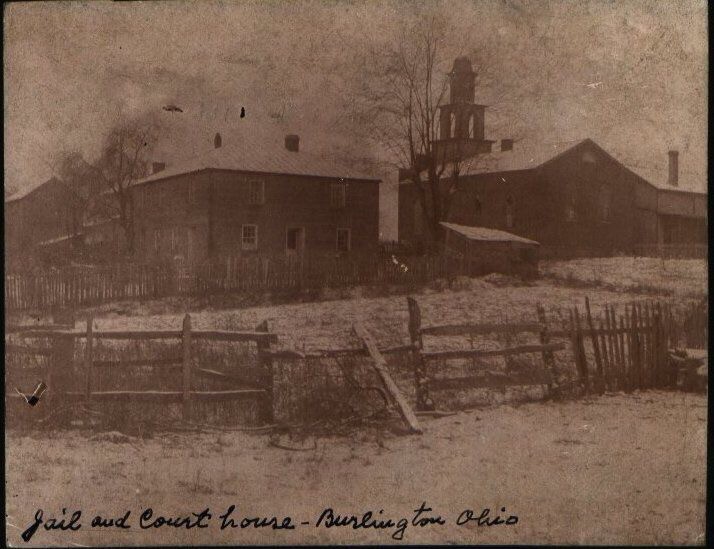 Backstory and Context
The original Burlington jail was built in 1817 out of logs and clapboard siding. It was destroyed on November 7, 1846 when an inmate set fire to it. One year later, the jail was rebuilt by architect John Sperry. This time, the jail was built of stone with iron bars covering the windows. According to the Ironton Register, the jail was no longer standing as of August 25, 1864, but the firm of Lawton & Myer was working to reconstruct the building for the sum of $5,000. The contractors added iron partitions to enclose the twelve cells and they "def[ied] the devil or any of his imps to escape from" the jail when their work was completed. During the repair process, Sheriff Sutton and his family moved to Etna Furnace near Portsmouth along with the prisoners he was charged with guarding.
The county seat was later moved to Ironton, Ohio, so the jail was passed into private hands. For several years, the stone structure served as a house. An article from the Ironton Tribune told about the Dennis Lawson family, who resided there over 130 years ago. The family had two young boys who were too young to know that their home was once a jail.
The jail changed owners once again when the Historic Jail Committee obtained the property in 2001. It remains one of only three pre-Civil War stone jails in the state. The others include one in Andersonville, Ohio and The Ohio Penitentiary in Columbus, where women were incarcerated until a new women's prison was built in Marysville, Ohio. The committee hopes to restore the abandoned jail as a historical replica and to use it as a museum about Burlington's role on the Underground Railroad.
Sources
Heath, Benita. "New Burlington Jail Committee Formed." The Ironton Tribune 23 July 2012. Web. 15 Oct. 2014.

Leith, Robert. Following the Furnaces. Ironton, Ohio: Lawrence County General Hospital Medical Staff, 2005. Print.
Additional Information