The Union Hotel
Introduction
The Union Hotel is the oldest and continuously operated hotel in the De Pere, Green Bay area. The current version of the building was constructed in 1922. The architectural style is late Victorian and the style of the bar, lobby, dining booths is art-deco dating back to the 1930s. The hotel's architect is unknown. It has three stories, the bottom of which contains a restaurant and the the upper floors are hotel rooms. It was listed in the National Register of Historic Places in 2003.
Images
Exterior view of the hotel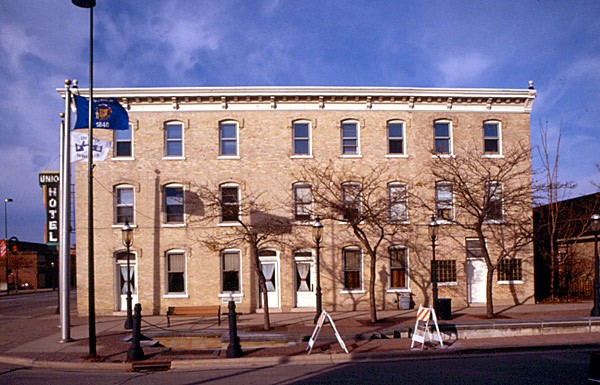 Exterior view of the hotel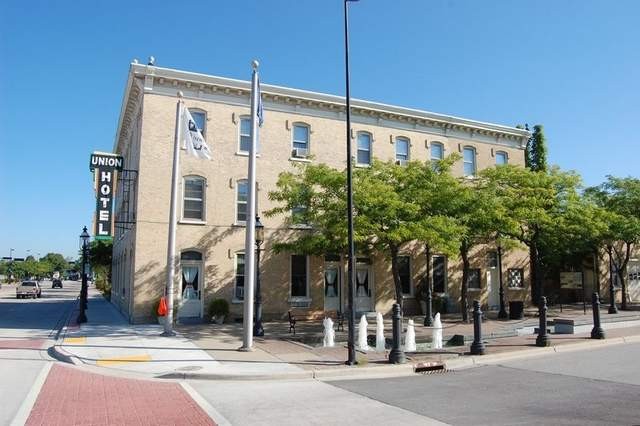 Backstory and Context
Nicolar Altmayer built the first iteration of the hotel in 1883 just one year after a devastating fire that destroyed several buildings on the block, including three hotels. This of course increased demand for lodging and Altmayer saw the opportunity to construct a new hotel. He doubled the size of the hotel two years later. Later in 1903, his brother Fred added a third story. A three story addition was built ion the east side in 1922 after August Maternoski bought the hotel in 1922. The addition increased the number of rooms to 34.
Sources
"200 North Broadway". http://www.wisconsinhistory.org
Additional Information