Sports Museum of America (2008-2009)
Introduction
The Sports Museum of America, which opened in 2008, was the first national museum that combined exhibits and displays representing all sports in America under one roof. Located in Lower Manhattan and minutes away from the Statue of Liberty and the Ellis Island Ferry, this museum was expected to bring in over a million visitors a year. Due to economic issues, the museum was unable to keep up with the financial costs and the museum closed nine months after its opening.
Images
The former museum's Heisman Gallery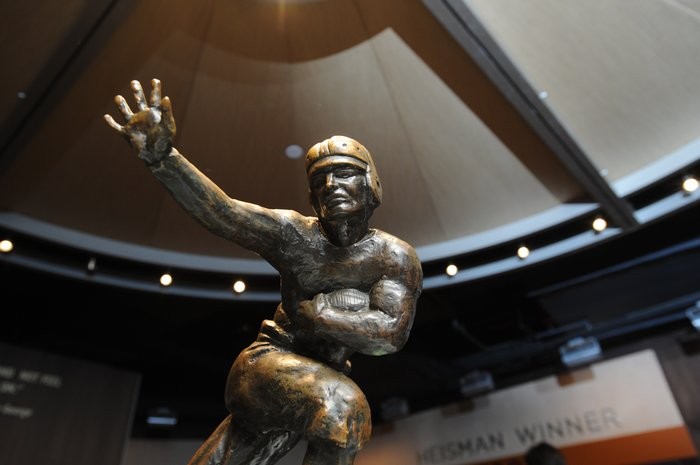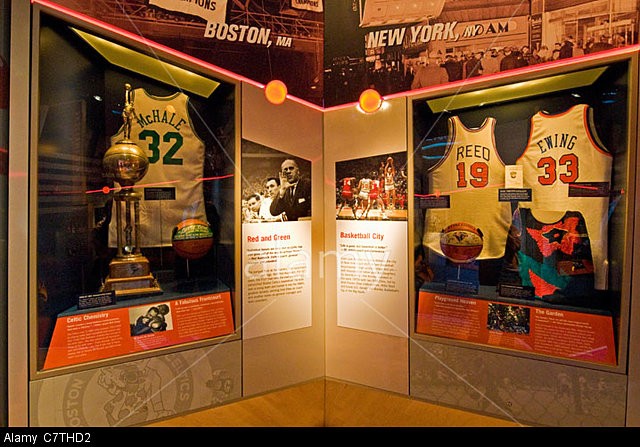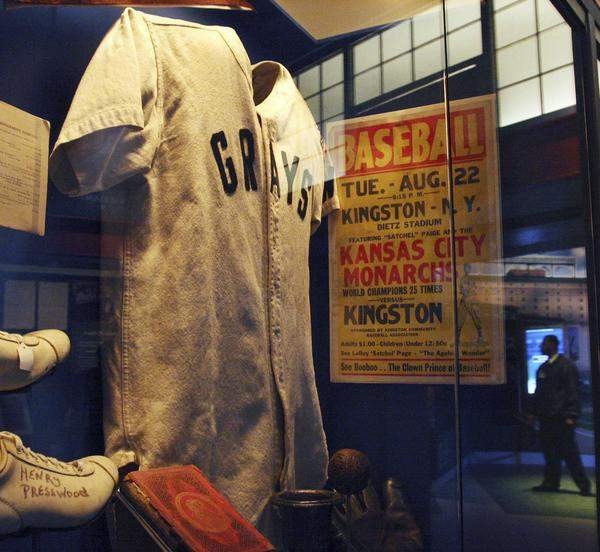 Bicycling and bowling displays.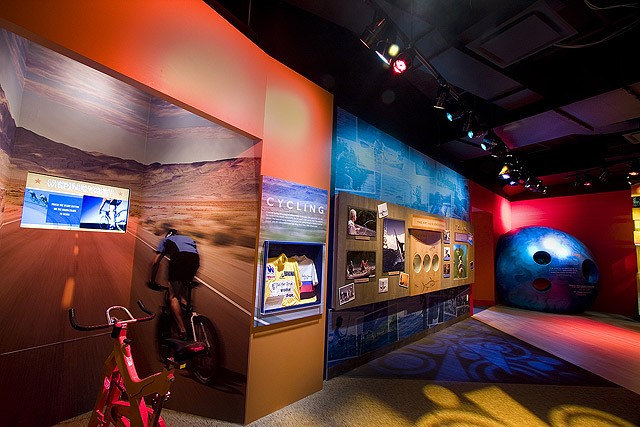 Backstory and Context
The Sports Museum of America was established in 2008 by Philip Schwalb and was located at 26 Broadway in Lower Manhattan, just steps away from the Statue of Liberty and the World Trade Center Memorial. Originally, this museum was created to contribute to the recovery of the area after the events of September 11, 2001. Schwalb decided that the museum would be a commercial organization rather than a non-profit organization like most museums. Schwalb's decision was made as a way to participate in New York's post 9/11 Liberty Bond financing program that funded businesses to help them thrive after the attacks. The museum received support from the government in the form of Liberty Bonds issued by both the city and the state as a way to encourage projects aimed at restoring Lower Manhattan. Prior to opening the doors, Schwalb was able to raise over $100 million to finance the museum, including the $57 million received in Liberty Bonds.
Opening in May 2008, the Sports Museum of America became the nation's first and only museum that celebrated all sports, including baseball, basketball, hockey, golf, auto racing, football, bicycling, swimming, tennis, soccer, lacrosse, extreme sports, and even bowling and yachting. Created in exclusive partnership with over 60 non-profit partners and every distinguished sport's governing body in North America, the museum featured more than 20 original sports films, more than 1,100 photographs, and over 800 artifacts. This museum also become the official home of the legendary Heisman Trophy and its annual televised presentation. Furthermore, it was the home of the Billie Jean King International Women's Sports Center, including the first Women's Sports Hall of Fame in America. The National Baseball Hall of Fame loaned numerous artifacts to this museum, and artifacts were collected from private collectors as well.
Even though this museum was highly anticipated and despite an award-winning reception, including Nickelodeon's Parents' Pick award for best museum in New York City for children, the museum was criticized for its unremarkable entrance in the Standard Oil Building due to landmark restrictions. The recession and the inability to bring in the predicted million dollars a year cut the dream short. During the Wall Street scare in early 2009, the museum (located just one block away from the New York Stock Exchange) closed its doors. The museum has potential to reopen if a buyer is found.
Sources
Sports Museum and Heisman Find Place in Lower Manhattan. Retrieved March 23, 2015, from http://www.nytimes.com/2005/04/13/sports/ncaafootball/13heisman.html?_r=1&partner=rssnyt&emc=rss&oref=slogin Dunlap, D. (2004, April 28). At Bowling Green, a Museum for All Sports. Retrieved March 23, 2015, from http://www.nytimes.com/2004/04/29/nyregion/at-bowling-green-a-museum-for-all-sports.html
Additional Information