The Dr. Robert B. McNutt House
Introduction
The Dr. Robert B. McNutt House was built in 1840 and had only four rooms total with an upstairs and a downstairs. The upstairs and downstairs contained two rooms each. The foundation was built out of 15-inch sill hickory logs. The house was purchased by Dr. Robert B. McNutt on October 8, 1847 for $200. The town of Princeton was burned down by a group of 300 rebel defenders directed by their commander Capt. Walter Jenifer. The McNutt house was the only structure left standing after the city-wide burning and is presently the only house that still stands in Princeton from the Civil War time. The house is located at 1522 N Walker Street in Princeton and still stands strong with a few renovations that have brought it up to modern-day living conditions. These renovations include the addition of electricity, running water, new rooms, and a half-spiral staircase. The house was placed on the National Register of Historic Places on July 25, 2001 and also houses the Princeton-Mercer County Chamber of Commerce.
Images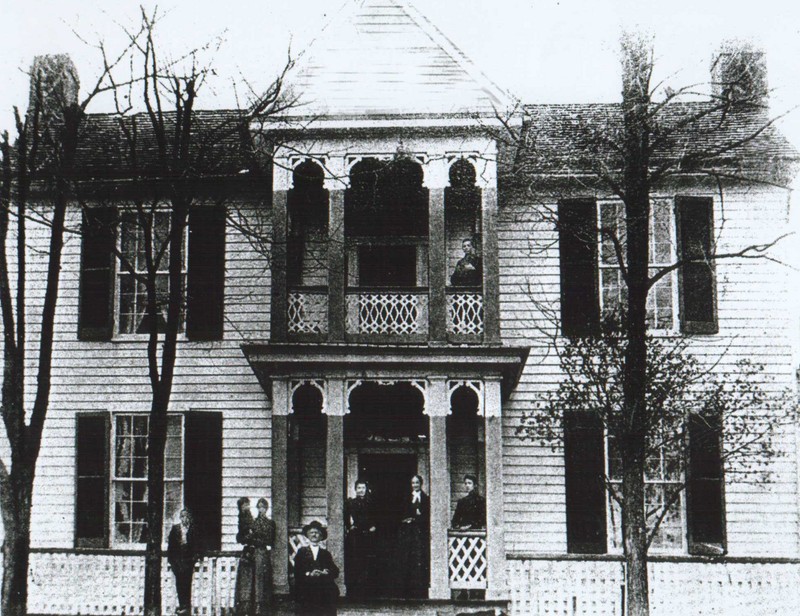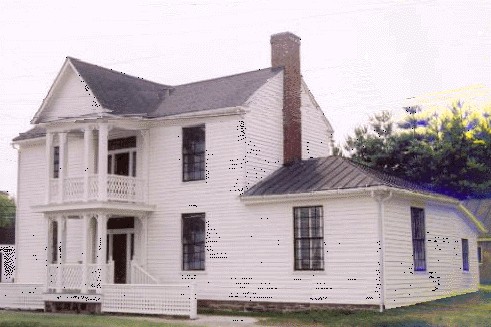 The historic McNutt House is home to the Princeton-Mercer Country Chamber of Commerce
The home is two-stories tall and built on hickory logs.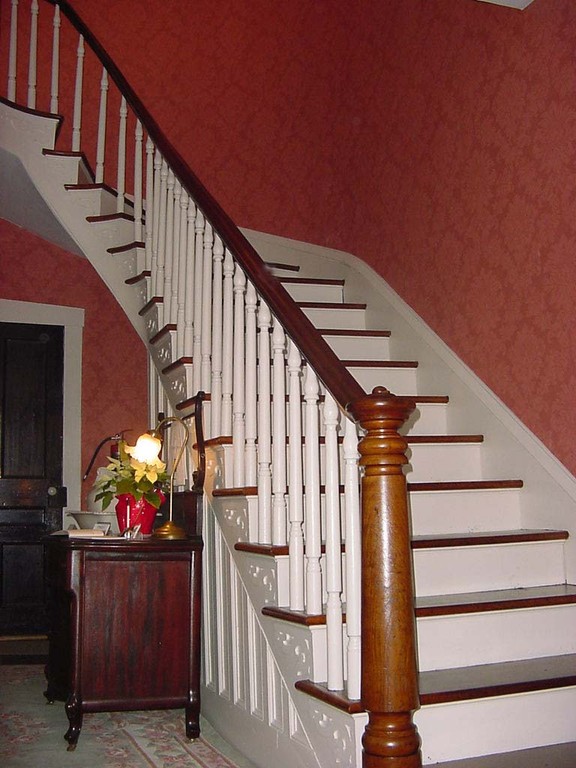 Backstory and Context
According to one source, "the McNutt House was used as headquarters during the war for Lt. Col. Rutherford B. Hayes and Sgt. William McKinley (both past U. S. Presidents). The house was used as a headquarters and field hospital by the Union Army in the spring of 1862 and thus, this location is located along the West Virginia Civil War Trail1." 
Today, the house is headquarters of the Princeton-Mercer County Chamber of Commerce, and visitors are welcome to take tours of the historic home.
Sources
1.http://www.waymarking.com/waymarks/WMJV5W_McNutt_Dr_Robert_B_House__Princeton_WV http://www.frontiernet.net/~pmccc/McNutt_history.htm http://www.wvcommerce.org/travel/travelplanner/listing/Dr-Robert-B-McNutt-House/2677/default.aspx
Additional Information