Reed O. Smoot House
Introduction
Considered to offer one of the best examples of Victorian home construction in this section of the country, the Reed Smoot House was home to Senator Reed Smoot from 1892 to his death in 1941. Smoot is best known for advocacy of protectionism and the ill-fated Hawley-Smoot Tariff in the early years of the Great Depression.
Images
The Reed Smoot home was built in 1892.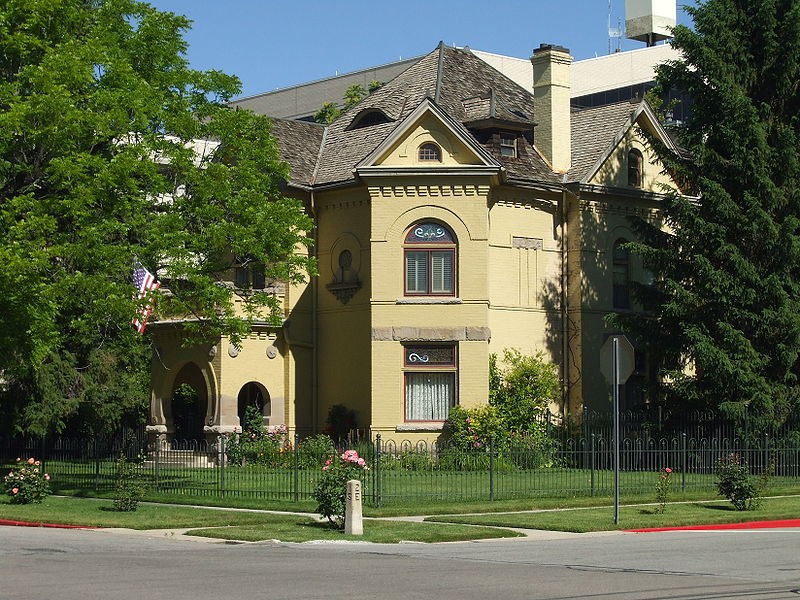 Backstory and Context
Reed Smoot was a member of one of Utah's leading Mormon families. He was a member of the first graduating class of Brigham Young University (then Academy).
Along with the important position of Senator, Smoot also was an advisor to five US presidents, the Dean of the U.S. Senate, and an apostle in the LDS Church. Smoot is credited with being one of the major players that changed public opinion of Mormons in an era of intense prejudice against members of the faith.


According to his biographer Milton R. Merrill, Smoot became "known as the watchdog of the Treasury" during the 1920s because of his demand for reduced Federal spending and lower taxes.He was also a key participant in the passage of the
Hawley-Smoot Tariff, which had the unintended consequence of causing foreign nations to raise tariffs on American exports in retaliation for the law's raising of tariffs on foreign goods. Given the very different political climate of the Great Depression, when most Americans supported federal spending, Smoot was defeated in his final election attempt.


During Smoot's term, his son took over the home. Smoot didn't return home after his defeat, and the home has stayed in the family ever since.
The house still contains many of the original furnishing, including the family china, a collection of pitchers, and a collection of paintings by Lee Greene Richards.
Sources
Ritter, Justin. "Sen. Reed Smoot home in Provo is a family legacy." Deseret News, June 25, 2010.


Additional Information