Mill House Museum, Occoquan Historical Society
Introduction
Occoquan Historical Society operates this local history museum at the site of an ironworks and mill that dates back to the late 18th-century and might be the first automated mill in American history. On display are a number of exhibits and displays, as well as a collection of historic photographs, documents, and artifacts related to the city of Occoquan. Many believe the real attraction is the mill house itself, the last remaining part of a large mill that dates back to the 18th century. The mill was originally part of an ironworks complex before it was converted to a mill. It may have even been the first automated gristmill in the US.
Images
The Mill House Museum contains exhibits as well as a small library.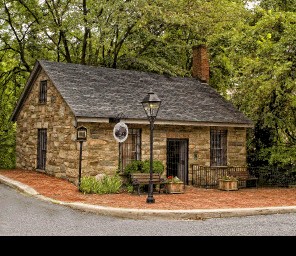 This model shows how the mill may have looked at the peak of its operations.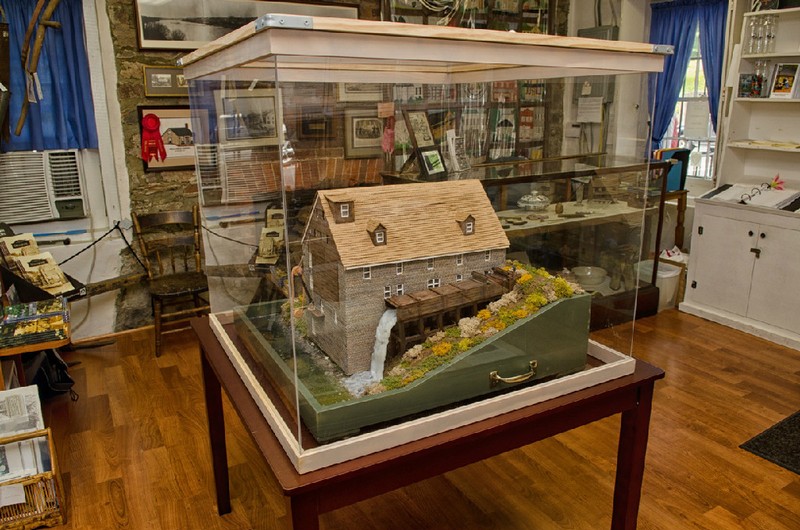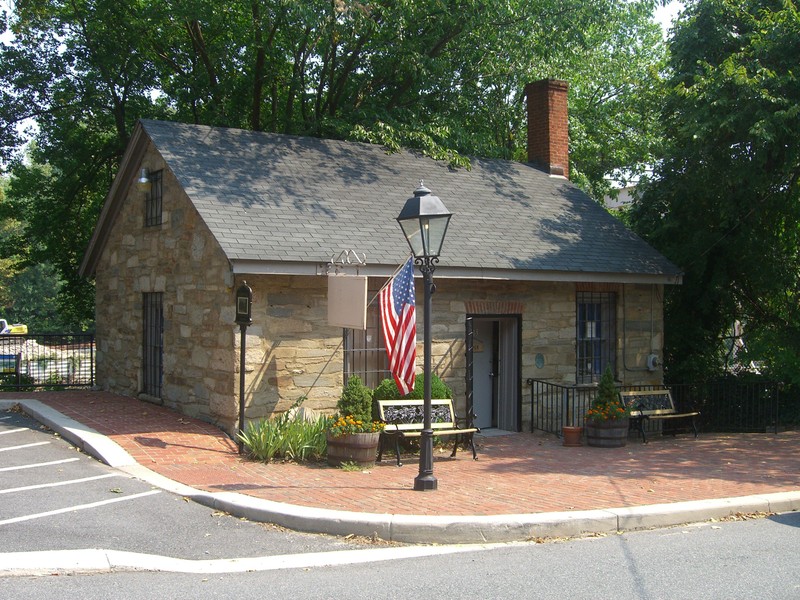 The Mill House and ruins of the Grist Mill in 1959 - Historic American Buildings Survey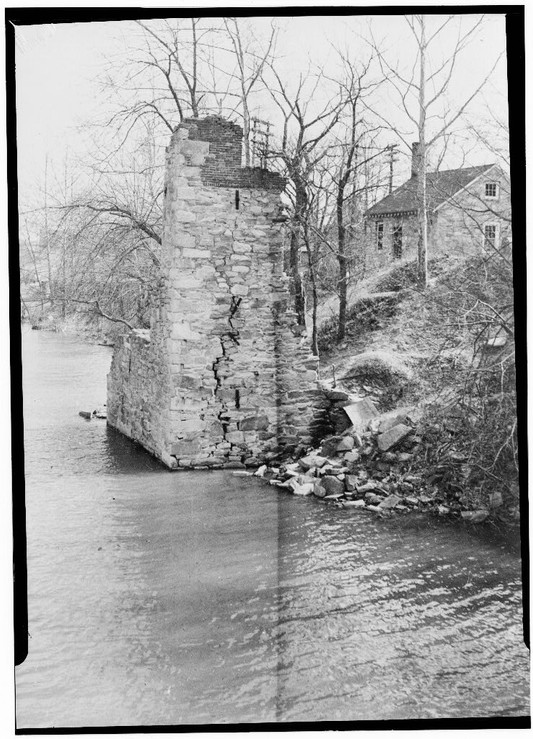 "Town of Occoquan" Marker at the Mill House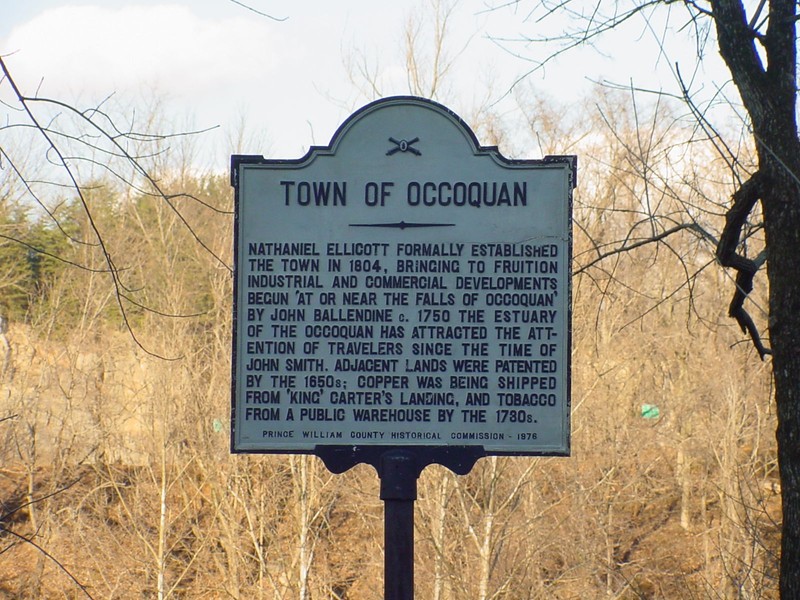 "Historic Occoquan: Center for the Processing of Grain" Marker at the Mill House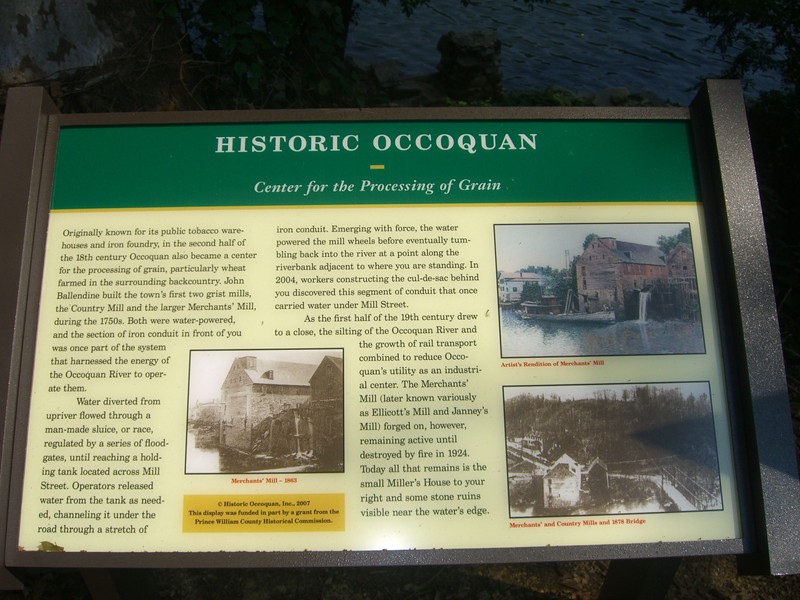 "Ellicott's Mill" Marker at the Mill House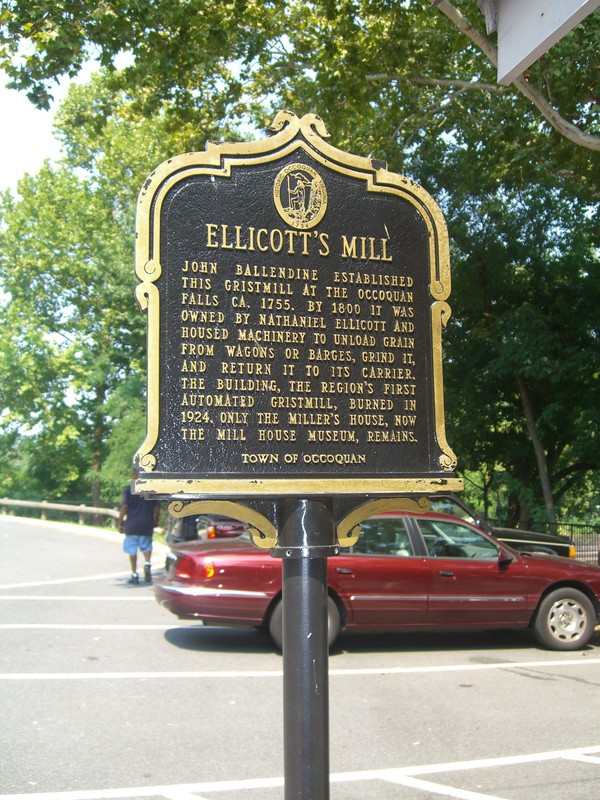 "Historic Occoquan: The Mill House Museum, Yesterday and Today" Marker at the Mill House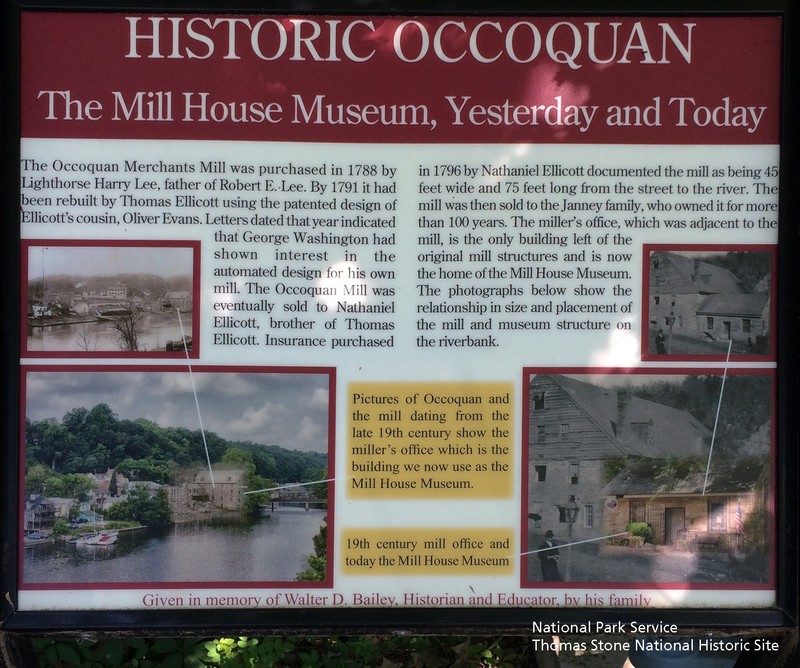 Gearwheel Assembly and Marker at the Mill House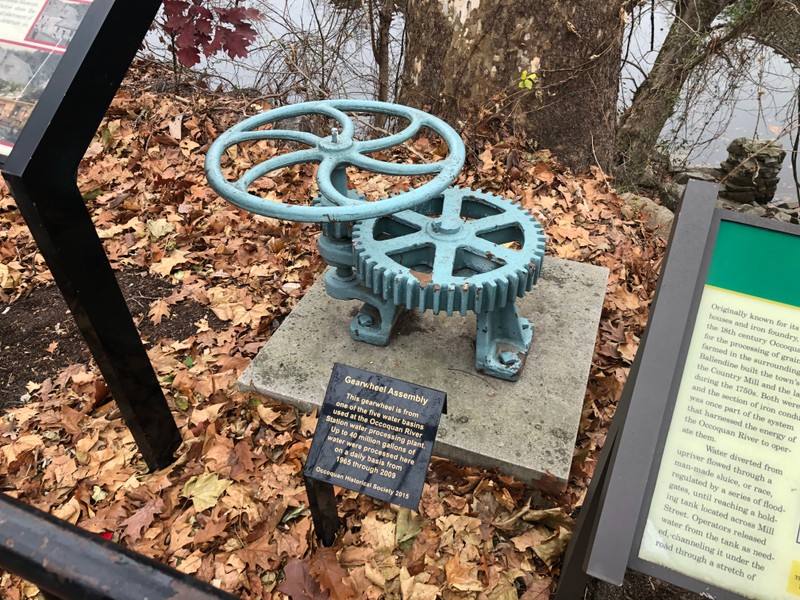 "Occoquan: Bridge between North and South" Civil War Trails Marker at the Mill House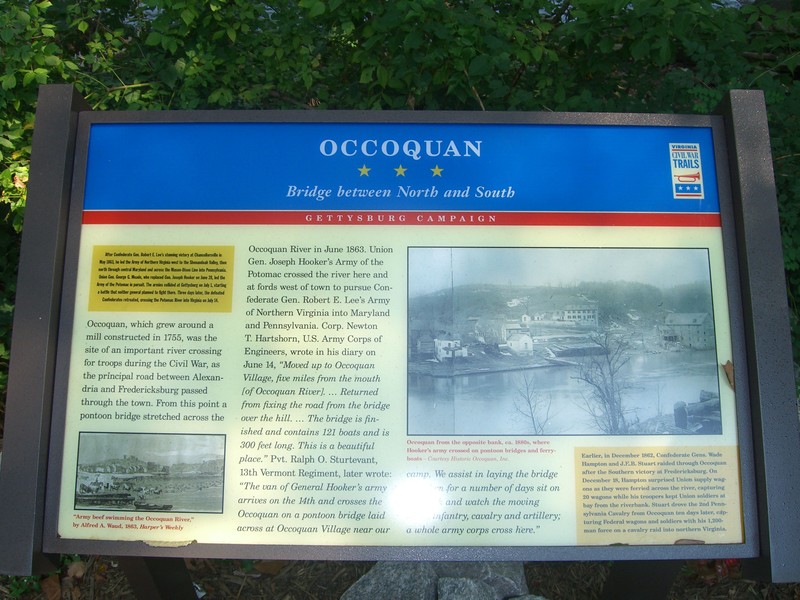 Backstory and Context
This Mill, also known as Merchants Mill, was extremely advanced for its time. After the building was purchased by Quaker Nathaniel Ellicott, it was upgraded with the newest technology. It is believed that this was the first automated gristmill in America. The mill continued to function until 1924 when a generator fire destroyed the main structure of the building. The small Mill House, attached to the Mill, was untouched by the fire but fell into disrepair as it was abandoned. This structure is now leased to the Occoquan Historical Society (formerly Historic Occoquan, Inc.) as a museum. 
The Mill House Museum preserves the history of the Occoquan area. The Museum holds an extensive collection of photographs of the area. On exhibit are also artifacts from the area that document both advances in technology and the average daily life of individuals during the period. The entire Mill House collection has not been fully documented. The photographs and periodicals held at the museum are frequently used for research on the area. 
The Mill House Museum assists in several special events each year. The Museum hosts frequent seminars and educational events on the history of the area and the advancements in milling technology from the Civil War era. Many exhibits through the museum focus on Civil War history. The Museum also frequently supports Civil War reenactments in the area. The historical society's website offers an Occoquan scavenger hunt for children as well as special online exhibits on local history.
Sources
Occoquan Historical Society. The Mill House Museum, Museum Collections. Accessed November 17th 2019. https://www.occoquanhistoricalsociety.org/blank-3.
Image Sources
https://www.occoquanhistoricalsociety.org/blank-3

https://www.occoquanhistoricalsociety.org/blank-3

By Kevin White on HMdb.org (https://www.hmdb.org/PhotoFullSize.asp?PhotoID=6703)

Historic American Buildings Survey (HABS VA,76-OCCO,2-) - Library of Congress (https://www.loc.gov/pictures/item/va0873.photos.165115p/)

By J.J. Prats on HMdb.org (https://www.hmdb.org/PhotoFullSize.asp?PhotoID=247)

By Kevin White on HMdb.org (https://www.hmdb.org/PhotoFullSize.asp?PhotoID=6603)

By Kevin White on HMdb.org (https://www.hmdb.org/PhotoFullSize.asp?PhotoID=6701)

By David Lassman on HMdb.org (https://www.hmdb.org/PhotoFullSize.asp?PhotoID=494364)

By Devry Becker Jones on HMdb.org (https://www.hmdb.org/PhotoFullSize.asp?PhotoID=503883)

By Kevin W. on HMdb.org (https://www.hmdb.org/PhotoFullSize.asp?PhotoID=6601)

Additional Information