Pensacola Lighthouse
Introduction
Built in 1859, this historic lighthouse has been well-preserved and offers some of the best views on the Florida Gulf Coast. Visitors can tour the restored lighthouse keeper's quarters, learn about the history and science of lighthouses, and climb to the top of the lighthouse. From this unique birds-eye perspective, visitors can see three different historic forts. There is also a nature trail and opportunities to enjoy nearby white sands beaches.
Images
The flags of Spain, France, and England flew in this area prior 1800. Because the Confederacy also claimed the area, Pensacola is often referred to as the "City of Five Flags."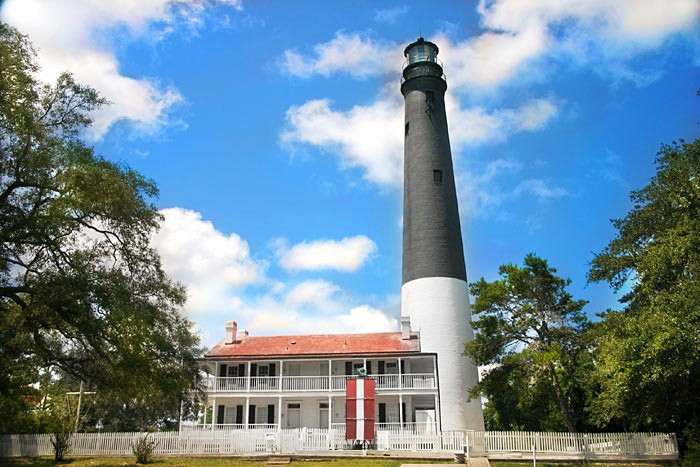 The South controlled the area prior to 1862. This photo shows a Confederate battery that was stationed adjacent to the lighthouse prior to the Union occupation of the Gulf Coast.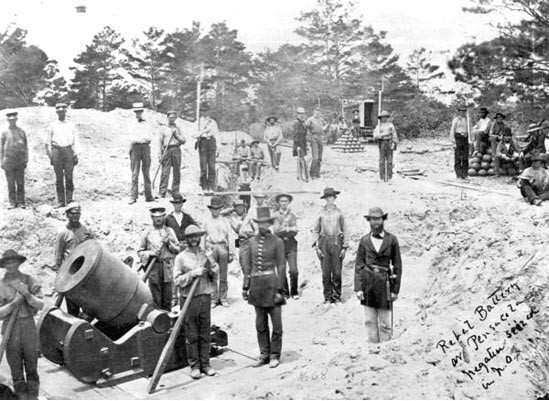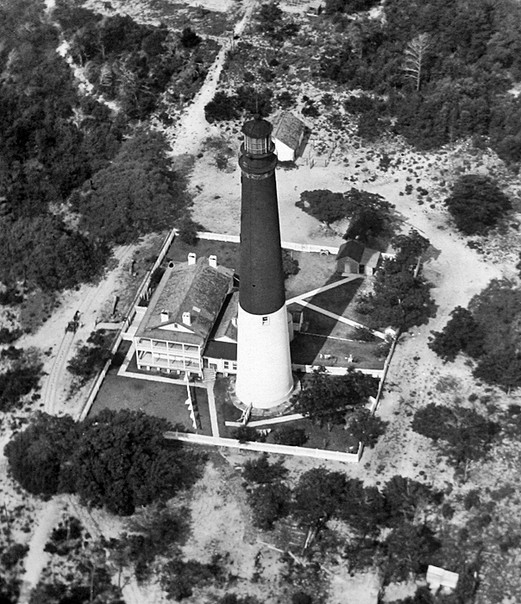 1860s photo of the lighthouse as it originally appeared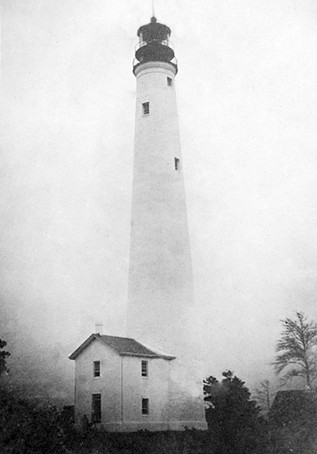 Lighthouse keeper, part of the Coast Guard, cleans the lens. Circa 1960s.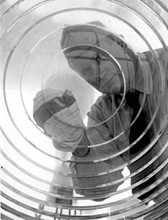 Backstory and Context
Pensacola was home to the earliest permanent settlement of Europeans in North America. The area was controlled by Spanish, British, and French explorers and adventurers prior to Florida's acquisition by the United States in 1821. Two years later, the US Congress appropriated $6,000 to build this lighthouse. The first lighthouse was completed only one year later. Owing to complaints about its weak signal and unsatisfactory height, Congress allocated $25,000 for a taller lighthouse and stronger signal in 1854. Construction of the current tower was completed in 1858 and the tower went into operation on January 1, 1859.

On January 10, 1861, Florida seceded from the United States and Confederates took control of the tower. Given the lack of a navy, Confederate leaders decided to extinguish the light, therefore denying its signal to Union warships. After several artillery battles between Confederate batteries and Union ships, Southern forces were forced to abandon nearby Fort Pickens and leave the coastal region to the Navy in May, 1862. Shortly thereafter, the Union navy operated the lighthouse.

From 1865 to the present, the lighthouse has seen many changes. It was repainted to be both Black and white, was given modern lenses and electricity, and was automated in 1965. Still an active lighthouse, the Coast Guard Auxiliary Flotilla 17 operate both the lighthouse and museum.

Sources
A Guide to Florida's Historic Architecture, 1989, Gainesville: University of Florida Press, p. 7
Additional Information