Crispus Attucks Museum (Crispus Attucks High School)
Introduction
Crispus Attucks High School became the first segregated high school in Indiana when it opened in Indianapolis in 1927. Given the lack of employment options for African American educators, school administrators were able to maintain very high standards. In an era when many teachers had less than a bachelors degree, every teacher at Crispus Attucks High School had at either a M.A. or Ph.D.
Images
Crispus Attucks High School includes a small museum that tells the history of Indiana's only all-Black high school.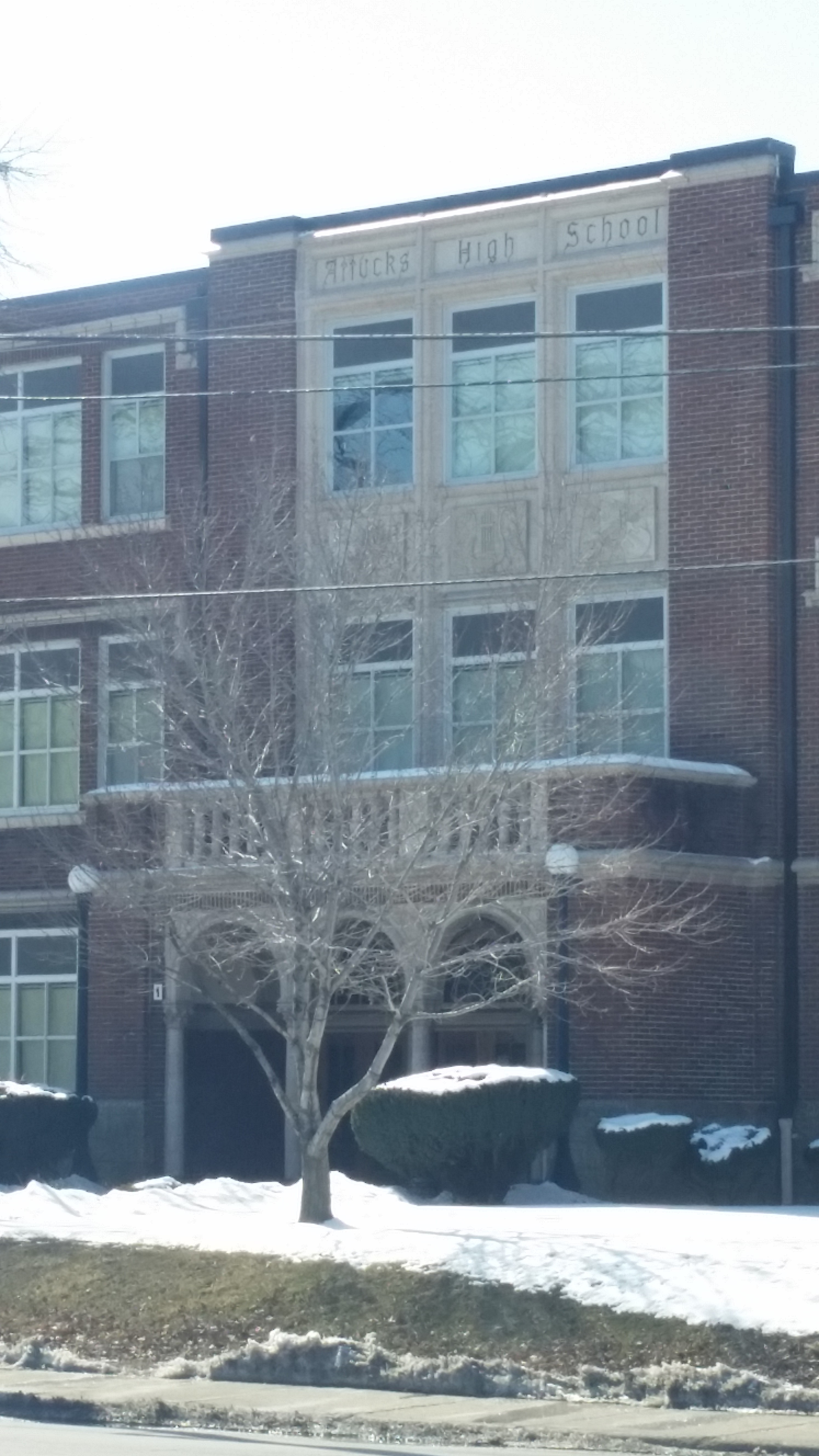 Historic marker outside the school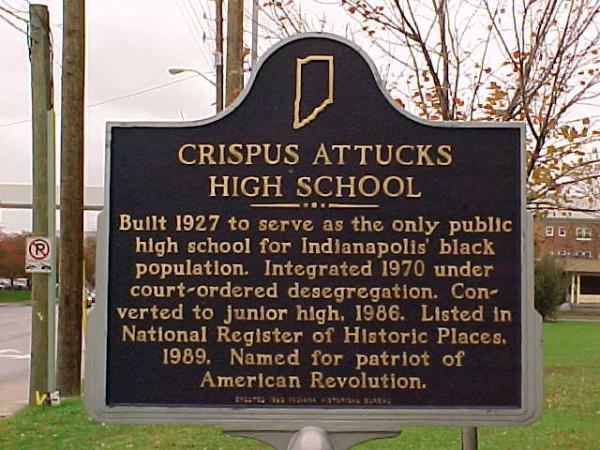 Backstory and Context
The school is named in honor of Crispus Attucks, an African American sailor who was one of five men who died in the Boston Massacre which led to the Revolutionary War. Crispus Attucks has become a symbol of American Patriotism, the first to have given the ultimate sacrifice for freedom. After the Indianapolis school board voted unanimously to build a school for Black students, Black residents petitioned to change the name from that of the slaveholder Thomas Jefferson to the name of this Black patriot.
Crispus Attucks High School opened in 1927 and started a tradition of pride amongst the Black community of Indianapolis. However, the creation of a segregated school was met with great opposition initially from the Black community. But as a second and third order effect of the racial inequality the High School had an extremely knowledgeable faculty. Black at the time could attend college as students but were not allowed to join the faculty, which resulted in many qualified educators for Crispus Attucks High School. This stroke of karma had place a faculty of master degree holders and above as the educators and offered curriculum for African American history in addition the traditional instruction.
This school also produced the first all-Black team in the U.S. to win a state Championship in basketball. This athletic success was followed by another championship and an undefeated season. Oscar Robinson was a member of the championship teams.
In 1986, the school became a junior high. It later became a high school once again. Today, it serves as a Medical Magnet School serving grades 6-12.
Sources

Crispus Attucks High School. National Park Service. Accessed November 15, 2016. http://www.nps.gov/nr/travel/indianapolis/crispusattucks.htm.

Crispus Attucks Museum. IUPUI University Library. Accessed January 20, 2017. http://www.ulib.iupui.edu/digitalscholarship/collections/CAttucks.


Additional Information