Braves Field, Boston (1915-1952) and Nickerson Field
Introduction
The Braves Field was a historic baseball field which was massive for its time period, seating up to 40,000 fans. It was named after its home team, the Boston Braves, and opened in 1915 in Boston, Massachusetts. Although the Braves Field closed its gates in 1952, parts of the field were incorporated into Boston University's Nickerson Field which stands in the former location of Braves Field.
Images
An overview of the field (Sourced from http://www.bu.edu/today/2012/braves-field-remembering-the-wigwam/, Boston Braves Historical Association).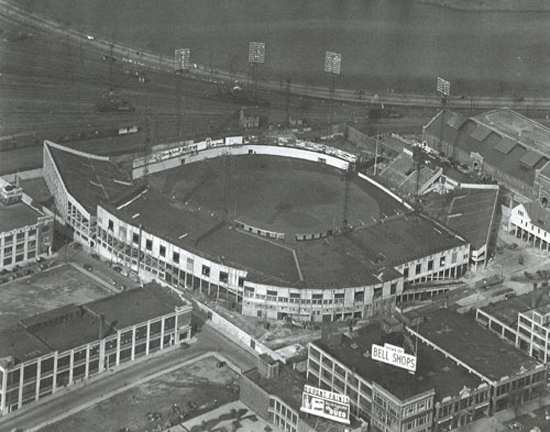 A view of the field from the stands during a game (Sourced from http://www.bu.edu/today/2012/braves-field-remembering-the-wigwam-2/, Boston Public Library)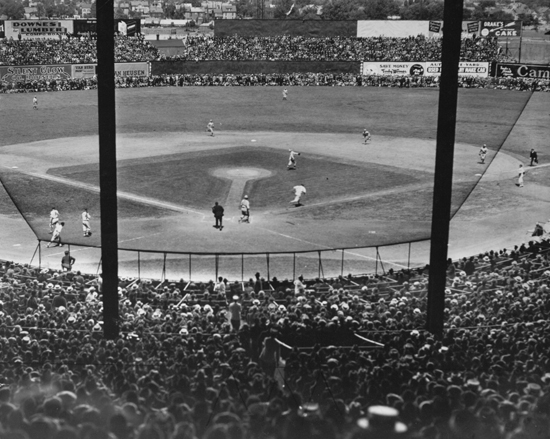 Backstory and Context
One of several historic ballparks in the area, like the close neighboring Huntington Avenue Grounds, the Braves Field was fairly long-standing and earned several nicknames over the course of time and evolution of the Boston Braves. At one point, it was nicknamed The Wigwam, then the Beehive, and then The Wigwam again as the Braves underwent various team changes.1
A significant amount of time and money went into developing the Braves Field over a period of decades, which changed its layout considerably from the original blueprint. Originally 402x550x402 feet, at least $500,000 was invested in expanding the field to accommodate the increasing demand by baseball fans. Thousands of new seats were added by shrinking the field's dimensions, the score board was replaced, and cosmetic changes were made to update the stands and buildings surrounding the field. Despite these many renovations, the field didn't always see enough action to justify its capacity, often receiving only enough visitors to fill a very small number of seats.
Partially due to the troublingly low attendance at the Braves Field, it was suddenly and (to the public) unexpectedly closed in 1952. Unlike other historical fields in the area, though (such as the Huntington Avenue Grounds), much of the Braves Field remains standing today. Boston University acquired the property and integrated part of the existing structures, like stands and administrative offices, into the new Nickerson Field. The property is still owned and utilized by various Boston University athletics teams.
Sources
Kennedy, Patrick L.. Remembering the Wigwam BU's Nickerson Field: former home of the Boston Braves. BU Today. April 12, 2012. Accessed May 15, 2018. http://www.bu.edu/today/2012/braves-field-remembering-the-wigwam/.


Additional Information