Cascades Golf Course
Introduction
As the premiere course for Omni's Homestead Resort, the Cascades golf course offers 18 holes of championship play. Nestled in the Allegheny Mountains of Virginia, the course was built in 1923 by a designer named William Flynn. Visiting the resort were many past Presidents of the United States, and they surely could not pass up the chance to play one of Virginia's best courses. The legend, Sam Snead was acting golf pro for the resort and helped to establish notoriety for this course.
Images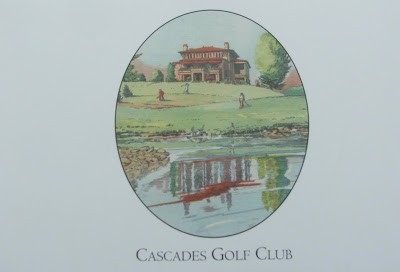 Actual Picture of Cascades Golf Club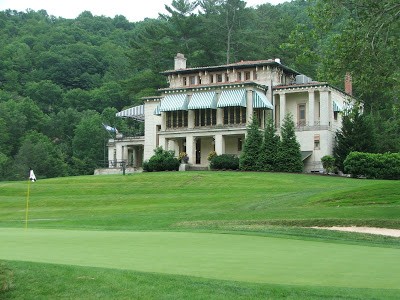 2nd Hole Cascades Golf Course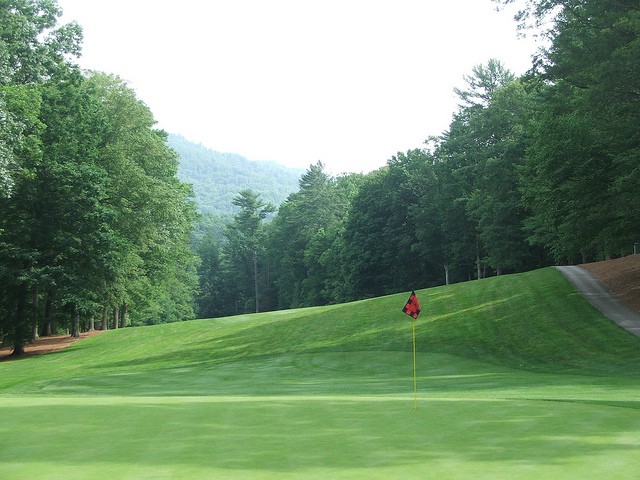 3rd Hole Cascades Golf Course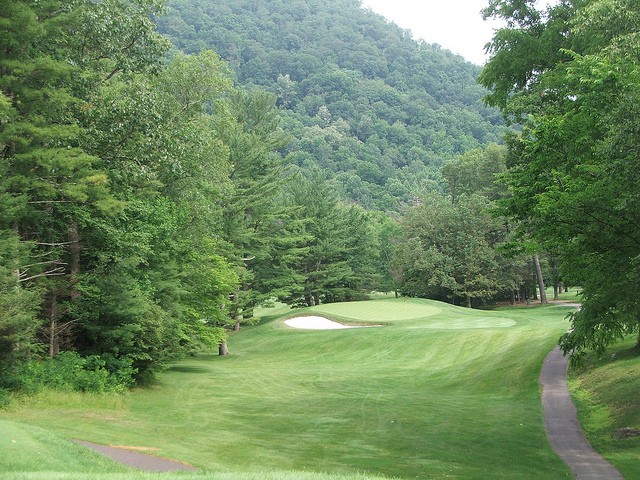 Backstory and Context
Nestled in the Allegheny Mountains near Hot Springs, Virginia, the Cascades golf course, has been called one of best courses in the nation. With a distance of 6,667 yards this par 70 course has played host to several professional and amateur events including the 1928 U.S. Women's Amateur, the 1966 Curtis Cup, the 1967 U.S. Women's Open, the 1980 U.S. Sr. Amateur, the 1988 U.S. Men's Amateur, the 1994 U.S. Women's Amateur and 2000 U.S. Mid-Amateur.1
Designed by the famous course designer William Flynn in 1923, the Cascades used the natural landscape of the area to challenge competitors. Although it looks as though the course was just laid down on the surroundings, the project took on some challenges for its time. Trees were cut and boulders as large as twenty ton were removed from the land purchased from the Rubino family. Tractors, mules, horses and even a steam shovel, "a novelty back then for that area"1 were used to help carefully clear the land, in hopes not to disturb the natural beauty.
Besides the beauty and challenges of the course itself, it is also famous for the man named Sam Snead. A world champion of golf and a deserving legend, Snead served as the head golf pro for the resort for decades. Playing with Presidents of past and given lessons to the future of America, he seemed to draw the biggest names in the world to come and visit the area.2 Sam Snead became the first golf professional at the Cascades course in 1934 and was quoted to say "if you can play the Cascades, you can play anywhere."1
Omni Resorts took over the resort and the Cascades in 2013 with plans of renovating the resort and its courses. Over the years the Cascades held its own with accolades such as:
· No. 1 Course in Virginia, Golfweek
· Top 10 Golf Resorts in the South, Conde Nast Traveler 2012
· Top 10 Mountain Courses You Can Play, LINKS Magazine 2012
· Top 100 Courses You Can Play, Golf magazine 2012
·
Jemsek Award for Golf Course Excellence, National Golf Course Owners Association, 20133
Sources
1 http://golfclubatlas.com/courses-by-country/usa/cascades/ 2 http://top100golf.blogspot.com/2011/10/homestead-cascades-golf-course.html 3 http://www.omnihotels.com/hotels/homestead-Virginia/golf/cascades-course
Additional Information