The Omni Homestead Resort's Old Course
Introduction
The Omni Homestead Resort's Old Course was completed in 1892 and is distinguished as home of the nation's oldest first tee in continuous use. Originally a six-hole course in 1892 it expanded to a full 18 hole course by the 1900s. Famed Sam Snead lived in area of resort and was the Homestead's golf pro for decades.
Images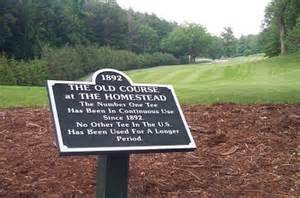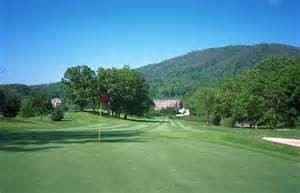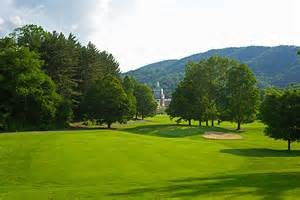 Backstory and Context
Nestled in the Allegheny mountains in Hot Springs, Virginia, the Homestead Resort offers many amenities for guests of the hotel. The gun range, falconry, and natural warm spring pools are a unique way to relax and take part in outings that are not available in most destinations. Golf on the other hand is popular in many resorts and clubs around the world but the Homestead Resort has a unique spin on this as well. Offering two courses, Cascades and The Old Course, on or near the main property. Many guest make their way through the mountains just to take in the views and their chances on these historical fairways. The Old Course is known for having the "oldest first tee in continuous use."1
The Old Course has 18 holes and the length of 6,667 yards from the blue tees.1 The par for this course is 70 but with the challenging fairways, hills and slopes it seems to play a lot harder. The views on this course are magnificent. Plush fairways and well manicured greens make this course a favorite of many golfers. The course was opened in 1892, with only six holes. In 1901, it expanded to 18 holes and redesigned by Donald Ross in 1913. Over the years it has been updated and modified but the first tee never did.
Many notable guests have played the Old Course throughout history. "Presidents William Howard Taft, Dwight D. Eisenhower and George H. W. Bush, as well as two generations of Rockefeller,"2 have visited the resort and played on this course. Sam Snead, one of the best golfers in the world of his time, was the golf professional for the Homestead Resort for decades. Snead's' fame in the golf world helped to bring many guests to the resort to play golf. Snead got his start playing golf when he was just a child and would sneak onto the Old Course to practice. Snead went on the have a Hall of Fame career winning 82 matches and 7 majors. "An all-around athlete, he played center on his Valley High School basketball team, was a pitcher and outfielder on the baseball team and a halfback during football season. He was a self-taught golfer, learning the game by playing with "clubs" he fashioned from tree limbs."3 The legend still lives on when you play the Old Course starting with the oldest tee in continued use.

Sources
1 http://www.omnihotels.com/hotels/homestead-Virginia/golf/old-course 2 http://www.omnihotels.com/hotels/homestead-Virginia/golf 3 http://www.pgatour.com/players/player.02119.sam-snead.html
Additional Information