Barringer Mansion
Introduction
Built in 1894, the Barringer Mansion is a Queen Anne style residential home. Barringer was chairman of the faculty at the University of Virginia from 1895-1903 and then served as the sixth president of Virginia Tech. His home was listed in 1982 on the National Register of Historic Places. It is currently owned by the University of Virginia and is called the Maison Française, a residential facility dedicated to students who are looking to immerse themselves in French language and culture.
Images
Modern photograph of the Barringer Mansion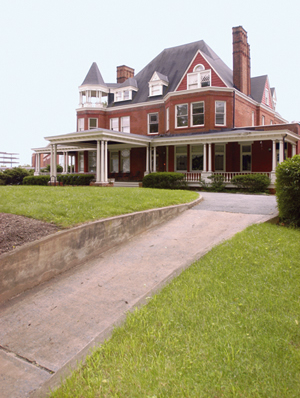 undated photo of Paul Barringer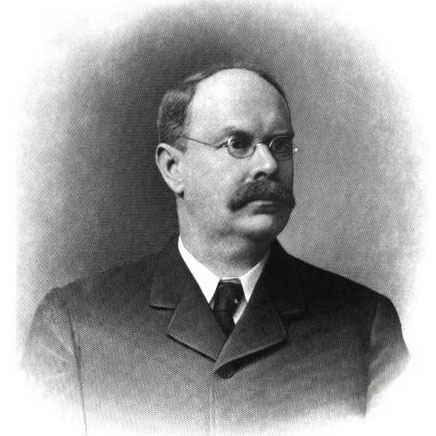 Backstory and Context
Commissioned by Dr. Paul Barringer in 1894, the Barringer Mansion served as a private residence for many years. Barringer had his home created in a Queen Anne Chateauesque style, popular to the wealthy of the area in the late 1870s through 1900. Queen Anne Chateauesque was a later form of Queen Anne architecture. This style focused on steep roofing and cylindrical towers.

The Mansion is a two-story brick building with decorated chimney and an octagonal tower. The doorway is framed by Corinthian pilasters. It is noted as one of the most decorated of the Queen Anne styles within Charlottesville.

The Mansion was acquired by the University of Virginia when there was a risk of demolition in 1984. After being restored, it was converted dormitory facility in 1985. Known as La Maison Française, the building is the French cultural center of the University of Virginina. Residents of the Maison are only allowed to speak French while inside the building to give a truly immersive experience to the students. The Maison hosts nightly tea and weekly dinners for students who wish to learn more about French language and culture.
Additional Information