Commandant's Quarters at the Dearborn Arsenal
Introduction
Part of the Detroit Arsenal, this structure served as home to 19 different Commandants and their families from 1833 till 1875.The Commandant's Quarters is the oldest building in the city that is still in its original location. The building was restored in 1959, and since 1950 serves as part of the Dearborn Historical Museum.
Images
The Commandant's Quarters at the Dearborn Arsenal is the oldest building in the city and operated by the Dearborn Historical Museum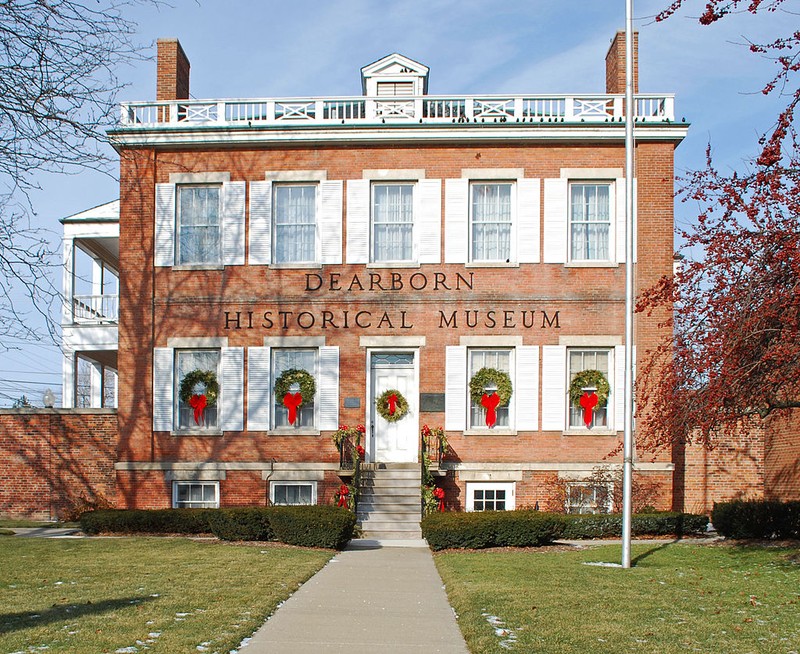 Backstory and Context
The Detroit Arsenal was established by the army in 1833 and completed in 1837. The complex included eleven buildings, including the main armory which was three stories tall. The first Commandant of the arsenal proposed naming the military complex after Major General Henry Dearborn, an officer in the Revolutionary War. With the complex being known as the Dearborn Arsenal or the Arsenal at Dearbornville, the area around the complex eventually came to be known as Dearborn. The Arsenal's primary function was to store, repair and issue munitions for the Northwest Territory.
The Commandant's Quarters of the Arsenal in Dearbornville has been called one of the finest facilities of its kind in the entire state and has been placed on the National Register of Historic Places. During the period of the Arsenal's operation, the Commandant's Quarters served as the home to 19 different commandants and their families between the years 1833 and 1875. Since the closing of the Arsenal, the Commandant's Quarters has served many civic functions such as a Township Hall, Library, and Police and Fire stations before being dedicated as our City's Museum in 1950. The small plaza behind the Commandant's Quarters was dedicated as Arsenal Park in 1977. The plaza's brick pavers echo the design of the Arsenal's Parade Grounds. A brick wall 12 feet high surrounded the entire Arsenal complex. The current portion of the Arsenal wall and the entrance gateway are replicas of the original. The Iron Gate is original to the Arsenal, and the whole structure was originally located in the center of what is today Monroe Street. The Commandant's Quarters is the oldest building in Dearborn still standing on its original location, and it represents the anchor and gateway to Dearborn's rich historical past. The Commandant's Quarters became the Dearborn Historical Museum in 1950.

Sources
http://thedhm.com accessed 11/8/2014 http://www.cityofdearborn.org/city-departments/historical-museum accessed 11/8/2014 http://detroit1701.org/Commandant's%20Quarters.html http://www.motorcities.org/pdf/DearbornTourismGuide.pdf http://detroit1701.org/Commandant's%20Quarters.html http://www.nps.gov/nhl/find/statelists/me/Kennebec.pdf
Additional Information