Portsmouth Little Theatre
Introduction
A member of the Ohio Community Theatre Organization (OCTA), this local volunteer-run theater company has produced and directed hundreds of plays and events over the past seven decades. The organization dates back to the post-World War II era when area residents formed a theater company and performed plays and musicals at the local high school before acquiring this former movie house. Portsmouth Little Theatre offers shows throughout the year that are produced by volunteer directors and actors, and the organization is sustained by donations and ticket sales.
Images
History of Portsmouth Little Theatre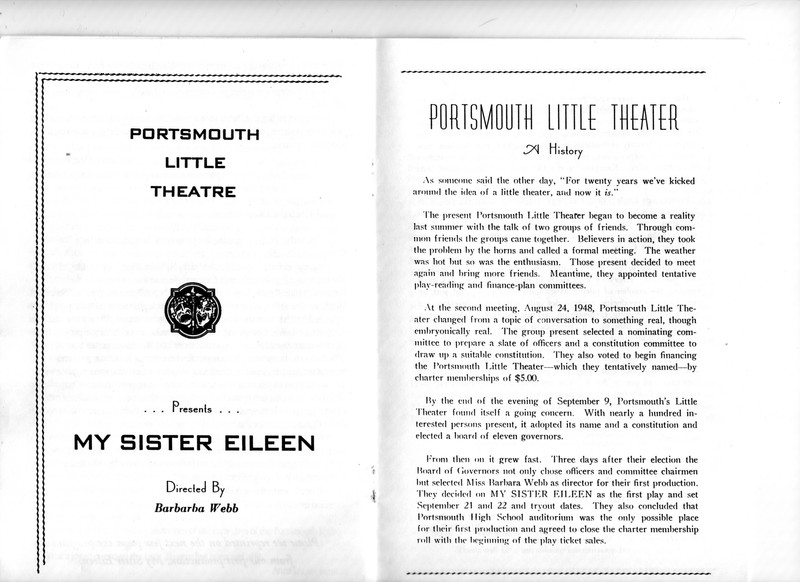 Community support keeps the curtains raised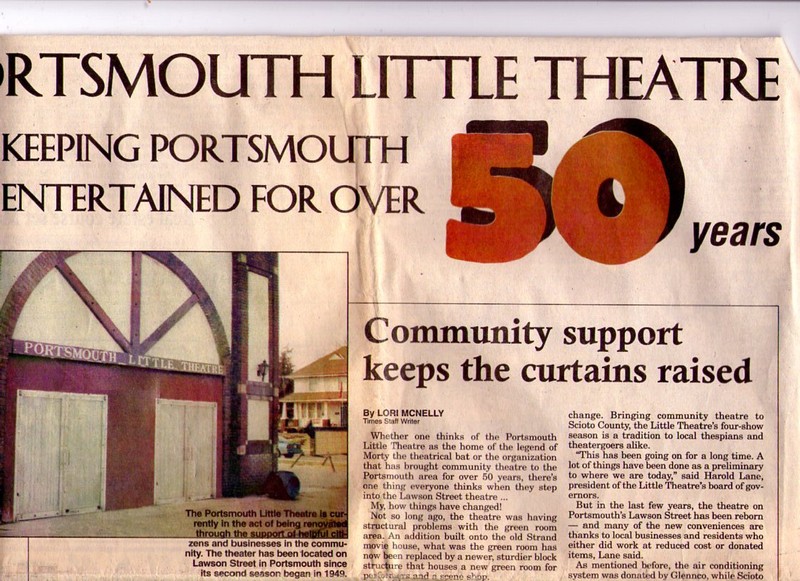 Pourtsmouth Little Theater is located in a former movie house.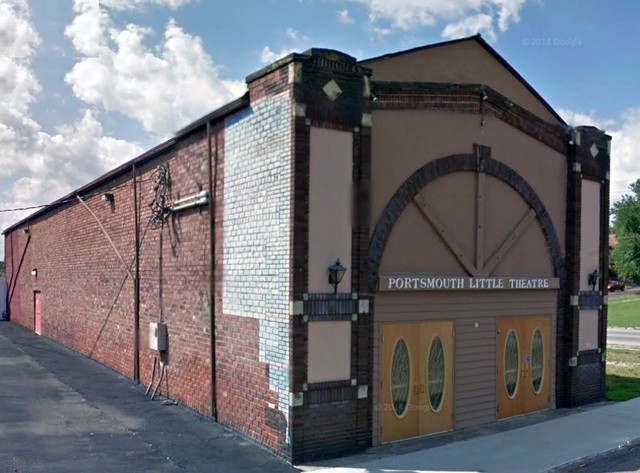 Backstory and Context
After numerous conversations and informal meetings, a group of interested persons met on August 24, 1948 to discuss the idea of creating a community theater. The organization elected officers and solicited memberships with each contributing member subscribing at a cost of five dollars. The organization officially incorporated on September 8, 1948 with about a hundred members. Barbara Robinson was selected to be a director for the first performance, a production of "My Sister Eileen" at the Portsmouth High School Auditorium.
The set for the first play was built in the garages of volunteers who brought each part to the high school. Portsmouth High School's auditorium became the home for the community theater company for several years while the organization raised funds. When Doc Metro's Strand movie house on Lawson was offered for sale, Portsmouth Little Theatre (newly formed non-profit organization) purchased the building. The first production of this theater in the Lawson Street location was "Dirty Work at the Crossroads." From that time to the present, this building served as the home of Portsmouth Little Theatre, which has brought over six decades of live entertainment to the residents of the region.
The organization is still a non-profit operated entirely by volunteers. Though the building is old, the organization has worked to preserve the structure and the community has sustained the organization through a variety of fundraisers in addition to attending events.
Sources
(1) "History". Portsmouth Little Theater. Retrieved Feb 28, 2015 from http://www.pltlive.com/history1.jpg "History". Portsmouth Little Theatre Live. Retrieved Feb 28, 2015 from http://www.pltlive.com/plthistory.html "House" Portsmouth Little Theatre Live. Retrieved Feb 28,2015 from http://www.pltlive.com/plthouse.html
Additional Information