Beech Fork State Park
Introduction
Beech Fork State Park opened in 1979. It has 3,144 acres of recreational area and has a number of things to do while visiting. Beech Fork is the perfect place to go when wanting to get away because of its location you can be in the state park and 12 miles later be in downtown Huntington. Beech Fork was designed by the Army Corp. of Engineers in the early 1970s. It was a dam built to keep surrounding cities from flooding. Recreational Boating, Fishing, and wildlife watching are all things that are popular at Beech Fork. Wildlife is all around while at Beech Fork including White tail deer, birds of all kinds and sometimes Black bear.
Images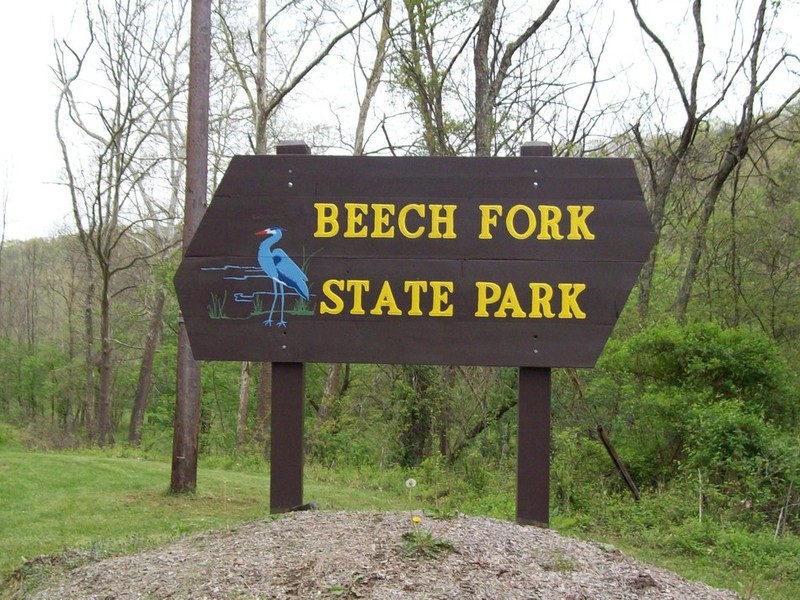 Picture of the lake and campers.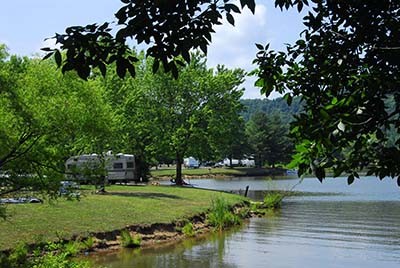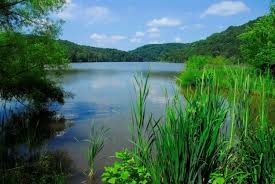 Backstory and Context
One of the most popular state parks in the state for camping, Beech Fork State Park sits on the eastern boundary of Beech Fork Lake close to the border of Wayne and Cabell Counties. The lake was created as part of the integrated flood control system for the entire Ohio River basin created by the Corps of Engineers authorized by the Flood Control Act of 1962. The lake, along with many of the other small reservoirs throughout the state, were created in order to control the flow of water and reduce flood crests along the Ohio River. The lake displaced residents of two small communities: Bowen, located on Beech Fork Creek where the state park in located today, and the community of Booton, on the banks of Millers Fork Creek, a tributary of Beech Fork Creek. When the lake was created, archaeologists surveyed the area which would be impacted by the lake and found several archaeology sites and historic log homes. One of these century old log homes was preserved and moved to the State Park for visitors to see. Along the hiking trails, visitors can see the remnants of these communities in the form of old roads, cemeteries, and remnants of homesteads such as foundation stones, wells, and cellars. It is important to remember that it is illegal to disturb or remove anything from prehistoric or historic archaeology sites located within the boundaries of the lake or park.
Sources
http://www.beechforksp.com HUNTINGTON DISTRICT. (n.d.). Retrieved February 28, 2015, from http://www.lrh.usace.army.mil/Missions/CivilWorks/Recreation/WestVirginia/BeechForkLake.aspx
Additional Information