Big Creek High School
Introduction
Built in 1931, Big Creek High School is located in War, WV and was in operation from 1932 to 2010. The school has been primarily known because NASA engineer and author Homer Hickam went there. The school is featured in October Sky, the movie adaptation of Hickam's book entitled Rocket Boys, a memoir in which Hickam writes about growing up as the son of a coal miner in Appalachia.The McDowell County community discussed preserving the historic building in order to use it perhaps as a museum, but unfortunately, it was decided due to the building's extreme deterioration that the school would be demolished and the land used for the Southside k-8 school's playground and park. Before it could be torn down, it caught fire and was destroyed in July 2015.
Images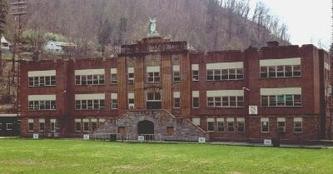 Jake Gyllenhall stars as Homer Hickam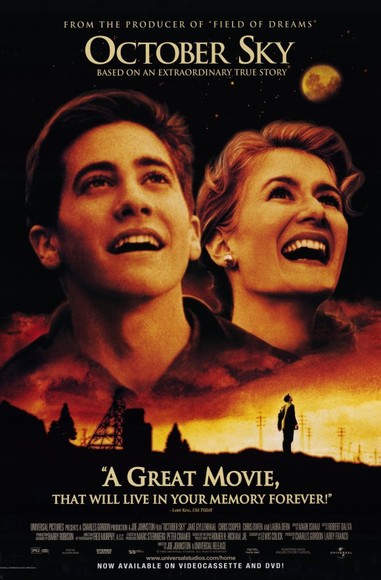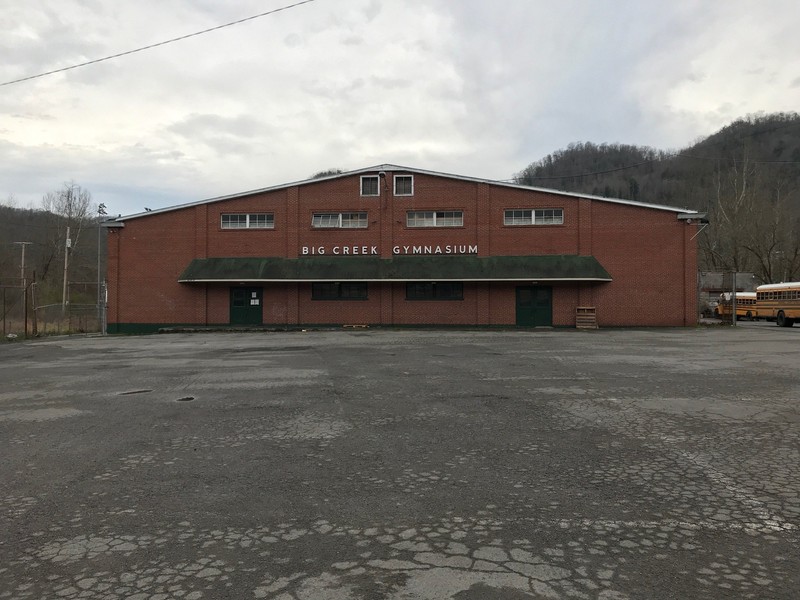 Big Creek High School Fire. Also pictured is Southside K-8.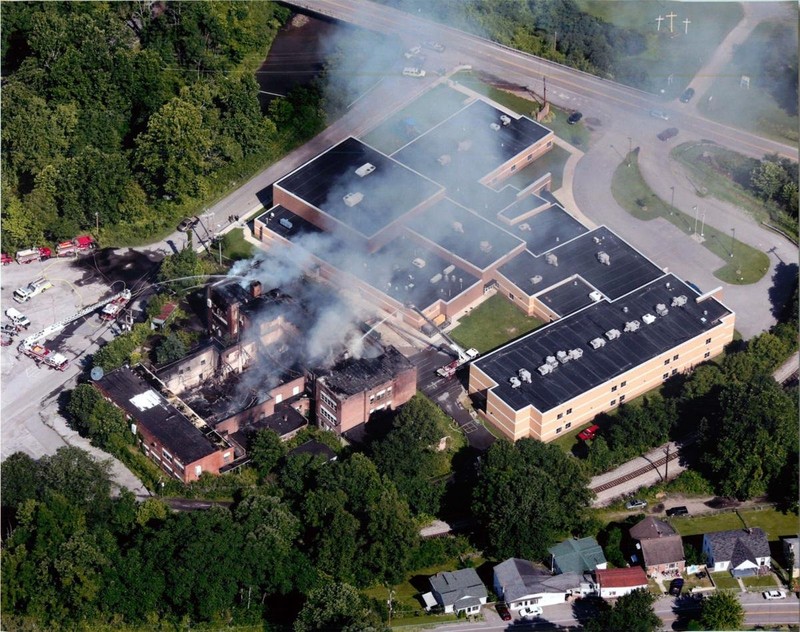 Big Creek High School 1966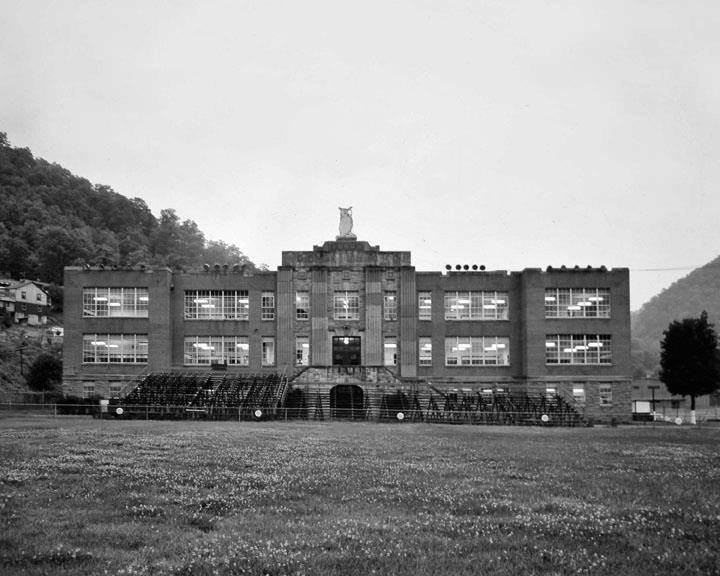 Backstory and Context
Built in 1931, Big Creek High School, home of the Owls, opened in 1932. Like many schools during this segregated period, Big Creek would only serve white students and would not become fully integrated until 1965. Big Creek continued to operate until 2010. As population declined in southern West Virginia, Big Creek, like many schools in the area, fell victim to consolidation. Students from Big Creek joined students from Iaeger High School to form a new school named River View High School in Bradshaw, West Virginia.
A 1960 Big Creek graduate, Homer Hickam, is the author of a memoir titled Rocket Boys that focuses on his upbringing in Coalwood, West Virginia. A coal miner's son, Hickam's father expected Homer to follow in his footsteps, but after being inspired by the news of Sputnik 1, Homer formed a group of friends who started to build rockets. With the help and encouragement of Big Creek High School teacher Freida Riley, Homer and his friends won the school science fair with their rocketry, and Homer went on to take his rockets to the National Science Fair where he ended up earning first place.
On July 17th, 2015, Big Creek High School, already closed permanently, was destroyed in a fire. What caused the fire is still unknown. Luckily, the fire did not do significant damage to the new grade school that had been built in close proximity. For the town of War, West Virginia, their beloved high school will be missed for years to come. Famous alumni Homer Hickam had this to say-
"The people of the county have suffered much during the past 40-plus years and this is another painful episode. I'm glad that I had the opportunity to celebrate the life there in my books before the changes began and I have hope for a renaissance there in the future but, for now, this hurts."
Sources
Homer Hickam. . Accessed April 27, 2018. www.homerhickam.com.

Big Creek High School. Coalwood, West Virginia. . Accessed April 27, 2018. http://www.coalwoodwestVirginia.com/big_creek_high_school.htm.


Additional Information