The Philip Moore, Jr. Stone House, Portsmouth, Ohio
Introduction
The Philip Moore, Jr. Stone House is one of the few remaining primitive stone homes in Southern Ohio. The structure was built by Revolutionary War veteran Philip Moore, Jr. and his family in 1797. Moore was born in 1761 in Allentown, Pennsylvania and built the home with weathered sandstone rock from this area. The home survived fire due to the architectural design and the durability of the weathered sandstone rock, and while some of the wood and mortar in the home has been replaced or is weathered, the structure of the house remains strong. The home was known to some as "The Cradle of Methodism," as early itinerant Methodist ministers stayed in the home or had meetings at this location. In fact, this house became a Methodist Church. In 1975, The Philip Moore, Jr. Stone House was listed on the National Register of Historic Places. Thanks to local preservationists, and a small non-profit organization that maintains and operates the historic home, the structure has been restored and has been used for a number of local events.
Images
The Philip Moore, Jr. Stone House dates back the the late 18th century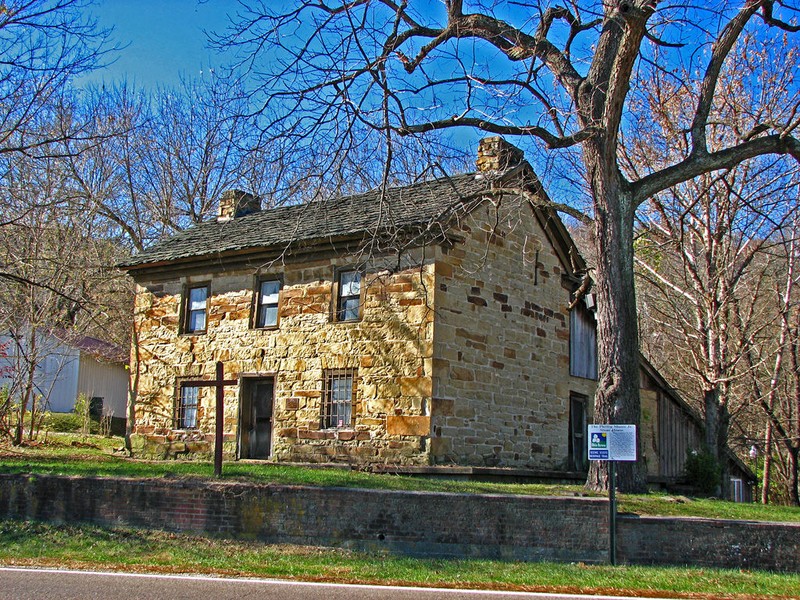 Historical marker on the outside of the home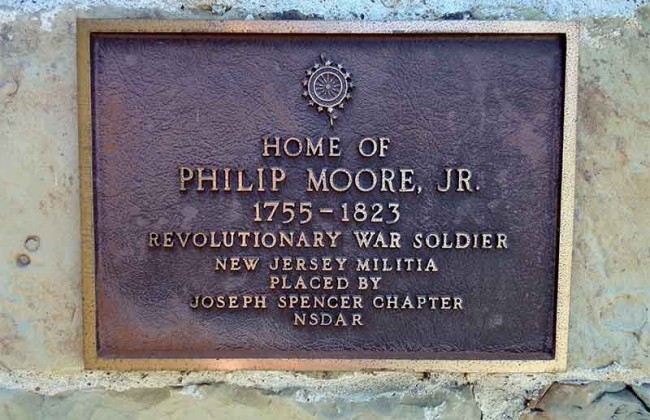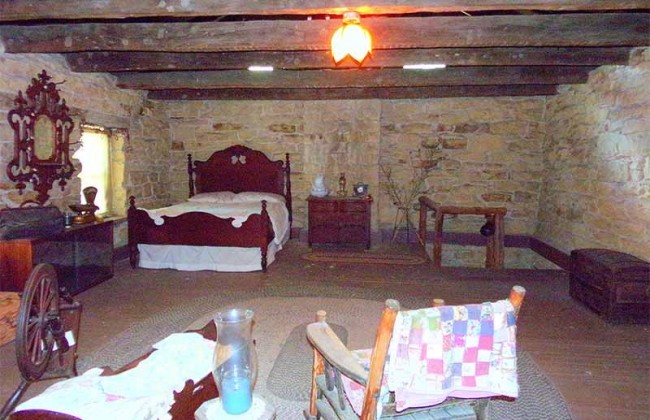 The home is full of period furnishings and used for a variety of community events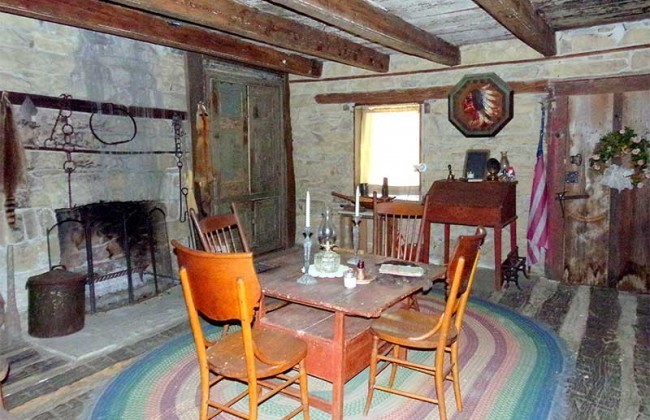 Backstory and Context
In 1797, Revolutionary War veteran Philip Moore and his family came down the Ohio River on a flatboat and landed at Old Alexandria, the first village in this area. Moore began building this stone house shortly after their arrival. During this time, Methodist Circuit Riders (known as itinerant ministers) used this house as a place to have meetings, and it is believed that the first organized religious service in Scioto County was led here by Bishop Francis Asbury.
The home's durability is the result of the local weathered sandstone rock used to build the house. The windows bear a keystone design above them. Visitors to the area may also see the gravestones of Moore and several of his family members at the top of a nearby hill in a small cemetery.
The home changed hands many times and even served as a church. In 1973, Dr. Louis Chaboudy started purchased the house and began restoration work to return it to its original appearance. In 2005, the house was purchased by Steve Hayes. In recent years, the house has served as a historic site and hosted events for visitors as well as members of the community.

Sources
"History". Portsmouth Stone House. Retrieved Feb 28, 2015 from http://www.portsmouthstonehouse.com/history.html
Additional Information