1927 Flood Museum
Introduction
One of the greatest natural disasters America has ever witnessed takes center stage in the oldest building in downtown Greenville, Mississippi. The 1927 Flood Museum recalls the time when Greenville and the adjacent delta suffered inundation for four long months. View flood artifacts and photographs illustrating the impact on life and death. The Museum offers atwelve-minute documentary illustrating the causes and effects as well as the ensuing struggle of humankind against nature.
Images
Downtown Greenville, Mississippi, on April 30, 1927, six days after the levee break.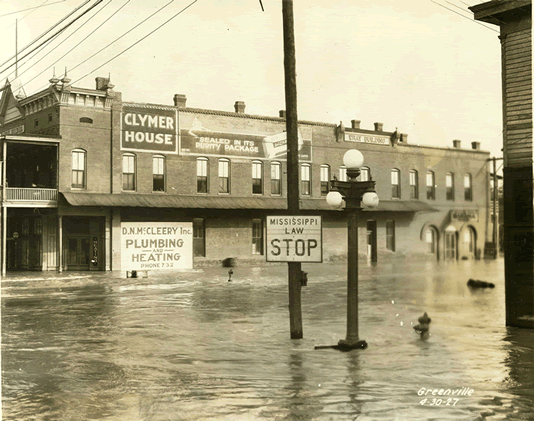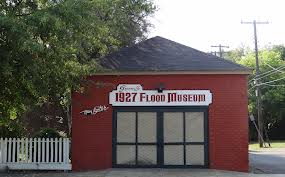 Backstory and Context
The 1927 Flood Museum is housed in the oldest building in Greenville. This museum exhibits information and artifacts from the horrific flooding in 1927. Visitors are able to view items from the flood as well as photographs that show the damage to the area. Visitors to the museum are also able to view a short documentary on the impact of the flood to the area.

The Flood of 1927 was exacerbated by the levees in the area. A levee at Stop's Landing, less than ten miles from Greenville, burst during the heavy rains. The quantity of water released left much of Greenville under water for several months.



Sources
1) http://mshistory.k12.ms.us/articles/230/the-flood-of-1927-and-its-impact-in-greenville-mississippi 2) http://greenvillems.org/visitors/museums/1927-flood-museum/
Additional Information