William & Katherine Hubbard House
Introduction
William Hubbard, born in 1787, raised in Connecticut and New York served as a colonel in the War of 1812. Hubbard and his wife moved to Ashtabula County, Ohio to help his relatives with their lumber and warehouse businesses. Ashtabula County had a large abolitionist movement that operated several Underground Railroad stations. Hubbard quickly joined his brothers in the Ashtabula County Anti-Slavery Society using his house as a station on the Underground Railroad. Hubbard's home became a vital stop on the Underground Railroad in Northern Ohio. Situated near Lake Erie, Hubbard's home was usually a last stop for runaway slaves before escaping to Canada by boats. Hubbard hid runaway slaves in his basement and in his hayloft. Underground Railroad conductors and runaway slaves referred to William and Katherine Hubbard's home as Mother Hubbard's Cupboard and The Great Emporium.
Images
The William & Catherine Hubbard House.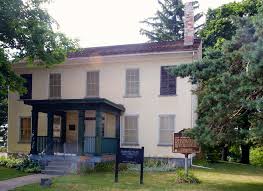 Plaque dedicated to the Hubbard's.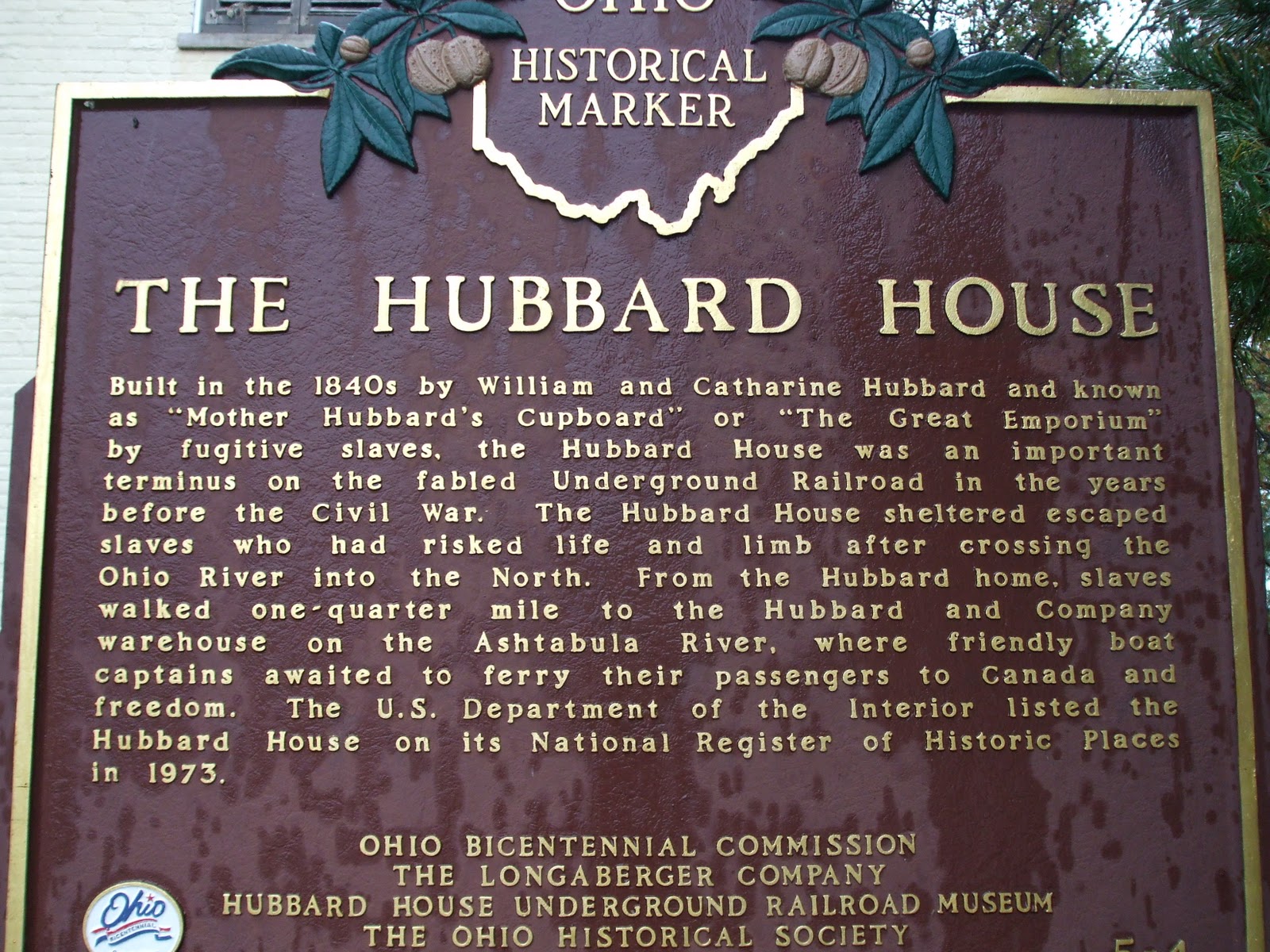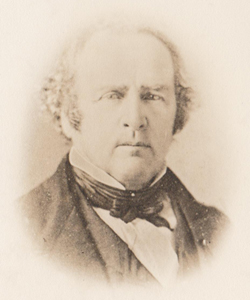 Backstory and Context
"The wealthy William Hubbard, was responsible for Ashtabula County being nicknamed "Mother Hubbard's Cupboard." The cellar of Hubbard's Lake Street brick mansion held large numbers of fleeing bondpeople, as did his lakefront lumberyard. He also built a barn with a tunnel going straight to the water's edge, where rowboats carried people to waiting vessels."[1] William worked with his brothers Matthew and Henry who helped start the Ashtabula Sentinel an abolitionist newspaper. The Hubbard family actively worked with other residents of Ashtabula nurturing an abolitionist stronghold in the county. Hubbard's house being located by Lake Erie served as a last stop for many runaway slaves escaping to their freedom. Many runaway slaves passed through the Hubbard House on their way to Canada. Residents of Ashtabula created an atmosphere that some free African Americans chose to stay in the county. A statement in the Ashtabula Sentinel reflects the sentiments of the community: "The voice of the people is, Constitution or no Constitution, law or no law, no fugitive slave can be taken from Ashtabula County back to slavery," the Ashtabula Sentinel wrote after the Fugitive Slave Law passed. If anyone doubts this real sentiment, they can easily test it."[2] William Hubbard worked as an abolitionist and conductor on the Underground Railroad until his death in 1863.
The Holmes House changed hands several times in subsequent years after William's death. Several clubs and a temporary kindergarten were used in the house. The parks and recreation used the house as well. Eventually the house sat empty for years until Thomas Huntington Hubbard the great-great grandson of William Hubbard worked out a deal with the city that the house be restored. Now the Hubbard House serves the Ashtabula community as a museum, fully restored to its original architecture, the museum offers two exhibits, the Underground Railroad Exhibit, and the Civil War-American Collection.
Sources
Margret Washington. Sojourner Truth's America. (University of Illinois Press, 2009).
Additional Information