American (Liberty) Theater
Introduction
The American Theater was constructed and managed by A.W Eiler was erected in Walla Walla, Washington in 1917. In an era of Chinese, Egyptian, Arabian, and other exotic theater designs, the American Theater was built with traditional Dutch architecture with concrete, brick, and terra cotta. The theater provided entertainment to viewers in the silent film era of movies. Today, it houses the Macy's Department Store. It was added to the National Register of Historic Places in 1993
Images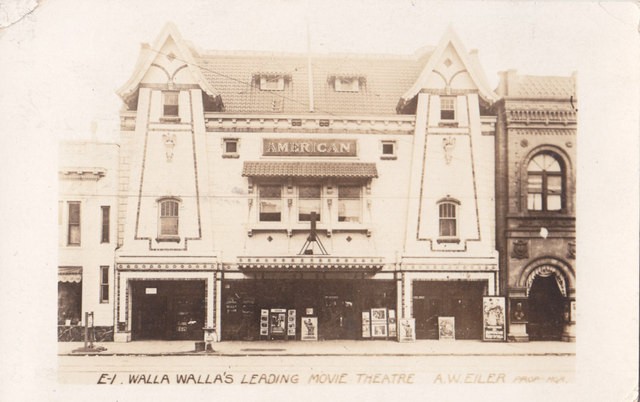 The American Theater in Walla Walla opened in 1917.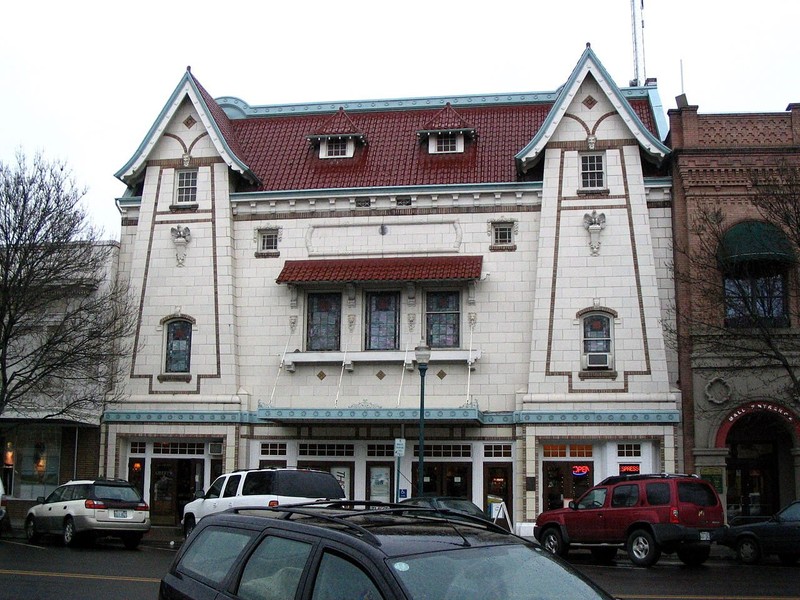 Backstory and Context
In August of 1917, A.W. Eiler opened his theater at a construction price $50,000 to $100,000. Mr. Eiler had operated the Bijou across the street but closed it a short time before the American Theater started operating. The theater stands in the same place that Fort Walla Walla stood in 1858. Fort Walla Walla was utilized by the U.S. Army during the civil war era.

The new American Theater had seats for up to 1000 viewers. Each seat was built from mahogany and Spanish leather. The lobby area had marble tile and was decorated in ivory, gold, and green. A gradual incline led to the balcony area, which was carpeted in green velour.

Moviegoers could take advantage of the nursery, smoking room, and coat check room. The theater operated with two Powers 6B projection machines. The heating, ventilation, and lighting cost $10,000, which included dim lighting for a screen presentation. There was also a stage which was used for live presentations with a backstage dressing room for performers. Mr. Eiler arranged for the purchase of a $25,000 organ from the American Photoplayer Company. The organ was used in the orchestra pit, which was in front of the screen. Mr. Eiler later sold the theater to Yakyma exhibiter Fredrick Mercy in 1926. Today, the building is used by Macy's Department Store. The sloped incline still remains, as well as the theater seats.
Sources
Austin, Kay. "American Theater." National Park Service - National Register of Historic Places Nomination Form. April 29, 1993. https://npgallery.nps.gov/GetAsset/8449a34d-d415-475b-a682-aadcb74504b1.

Eveland, Annie C. "Main Street's once-great Liberty Theater 100 years old." Union-Bulletin. September 5, 2017. http://www.union-bulletin.com/local_columnnists/etcetera/main-street-s-once-great-liberty-theater-yea...

Flom, Eric. "American Theater in Walla Walla Opens on August 25, 1917." Historylink.org. December 23, 2005. Accessed on February 15, 2015. http://www.historylink.org/index.cfm?DisplayPage=output.cfm&File_Id=7579.