Hermitage of the Holy Cross
Introduction
The Hermitage of the Holy Cross is a Russian Orthodox Monastery in Wayne County, West Virginia. It is one of the largest English-speaking Russian Orthodox monasteries in North America. The relative seclusion of the monastery in the hills of Wayne has left many local residents unaware of its existence. It is inhabited by several monks and clergymen belonging to the Russian Orthodox Church Abroad. They support themselves by subsistence farming and selling artisanal products such as soaps and candles.
Images
A service at the monastery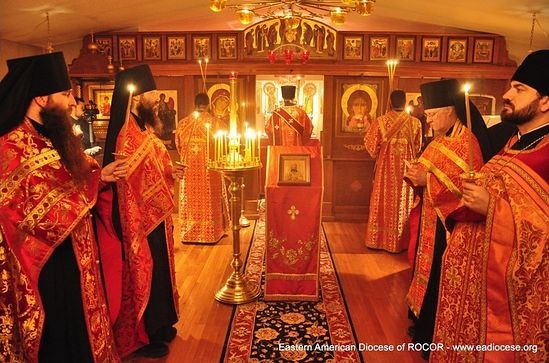 Bishop Thomas and Father John with the Holy Cross Monastery Monks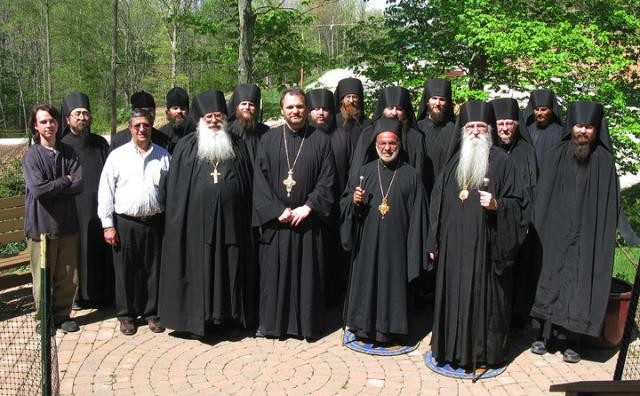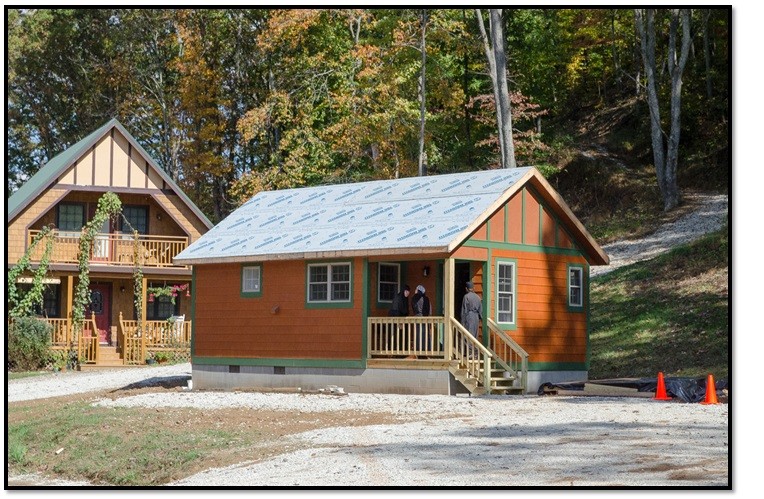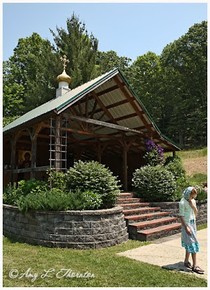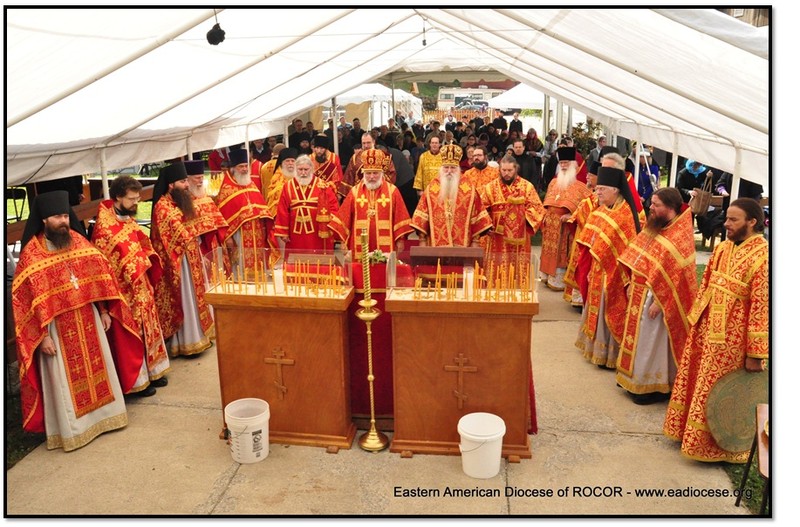 Backstory and Context
The Hermitage of the Holy Cross Monastery was founded by Hieromonk Kallistos in 1986. The original location of the monastery was in House Springs, Missouri. The number of monks quickly grew, but they were unable to expand due to surrounding city growth. In 2000, the monastery received a donation of land from a couple in West Virginia and relocated to its present-day location in Wayne County. The monastery sits on 180 acres of property south of Beech Fork State Park and is surrounded by forests and hills. This allows minimum distraction to the monks as they dedicate their life to their religion.
The Monastery falls under the jurisdiction of the Russian Orthodox Church Outside of Russia in the Diocese of Eastern America & New York. This Monastery is English speaking but does occasionally perform services in Russian. Over two dozen monks, novices, candidates, and layworkers live on the property. The monastery's patron saint is St. Panteleimon, a fourth-century Christian doctor.
Worship and prayer make up the main components of the Holy Cross Monastery. The monks have a very strict schedule. In addition to prayer, they are tasked with a multitude of chores. Members must perform duties to help support the overall function of their monastery. This includes cooking, maintenance, and cleaning. The monks also grow their own vegetables, raise chickens and goats for eggs and milk, and operate an apiary for honey. They earn revenue to support the monastery by producing and selling incense, candles, honey, icons, and cosmetic products such as soaps, lotions, and lip balm. Their products are available online and have been sold all over the world. The Hermitage welcomes visitors but they are encouraged to contact the facility to make arrangements in advance. Overnight accommodations are also available for people who wish to experience monastic life for themselves.
Sources
Krindatch, Alexei D. Atlas of American Orthodox Christian Monasteries. Brookline, MA: Holy Cross Orthodox Press, 2016.


Pyles, Katherine. "Hermitage of the Holy Cross welcomes those willing to make the journey." The Herald-Dispatch, November 06, 2016. Accessed February 9, 2017.

Additional Information