Heiner's Bakery
Introduction
In 1905, Charles and Kate Heiner began baking bread out of a hotel room in Central City. By the company's fourth year, the Heiners moved their business to a small building on the corner of Washington Avenue in Huntington. Since then, the bakery has expanded several times as its products gained popularity across the region, eventually growing to fill an entire city block. By 1985, Heiner's bakery was distributing 75 varieties of bread, rolls, and buns. In 1996, the company was acquired by Earthgrains Company, which itself was purchased by the Sara Lee Corporation in 2001. The company is currently owned by Grupo Bimbo, but the great-grandson of its founders still serves as plant manager. Heiner's Bakery currently distributes bread through West Virginia, Ohio, parts of Virginia, and eastern Kentucky.
Images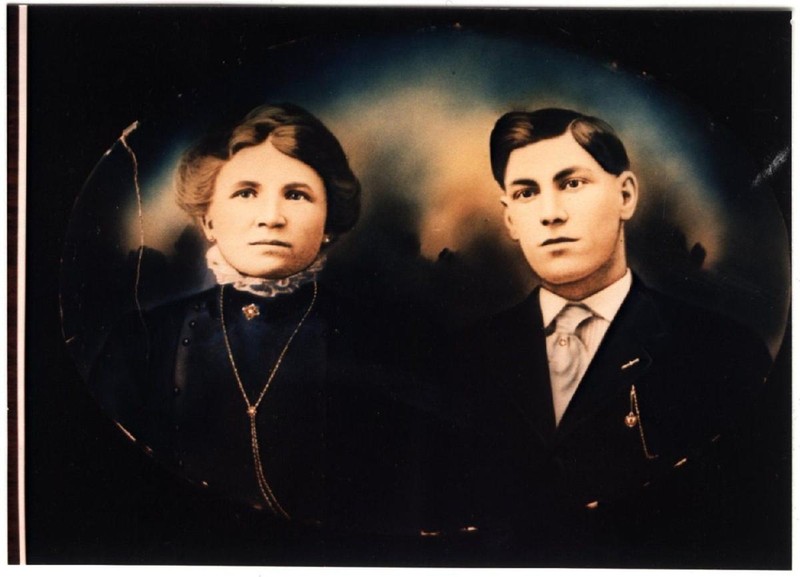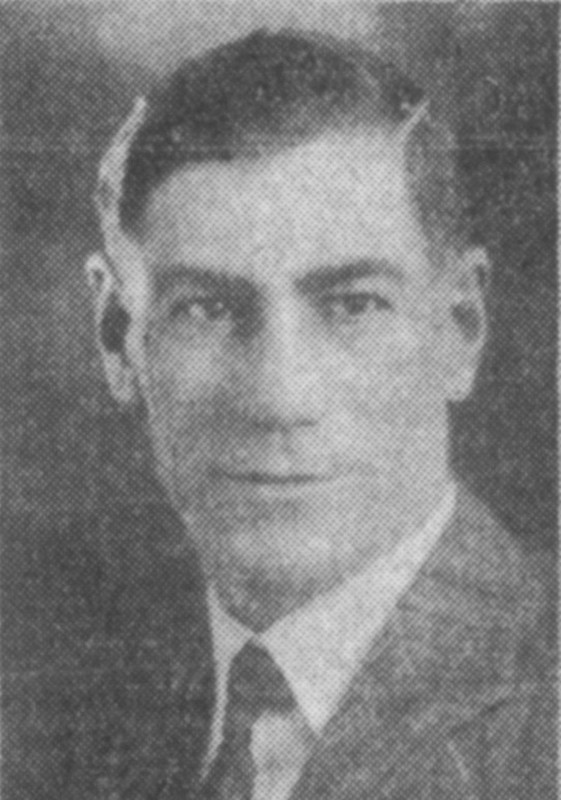 Heiner's Bakery at Washington Avenue and 13th Street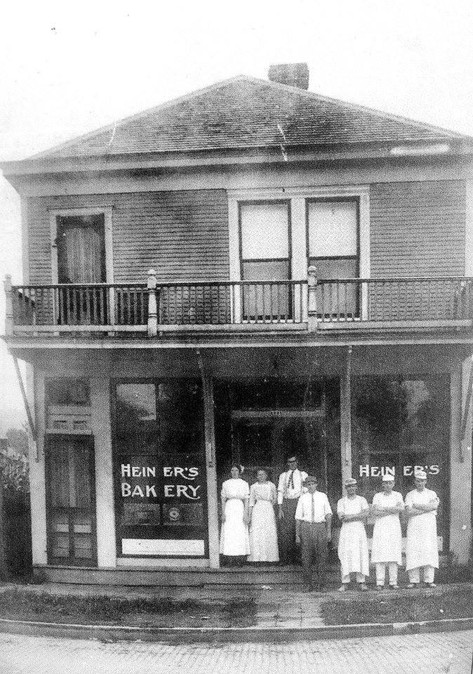 A Heiner's delivery wagon in 1911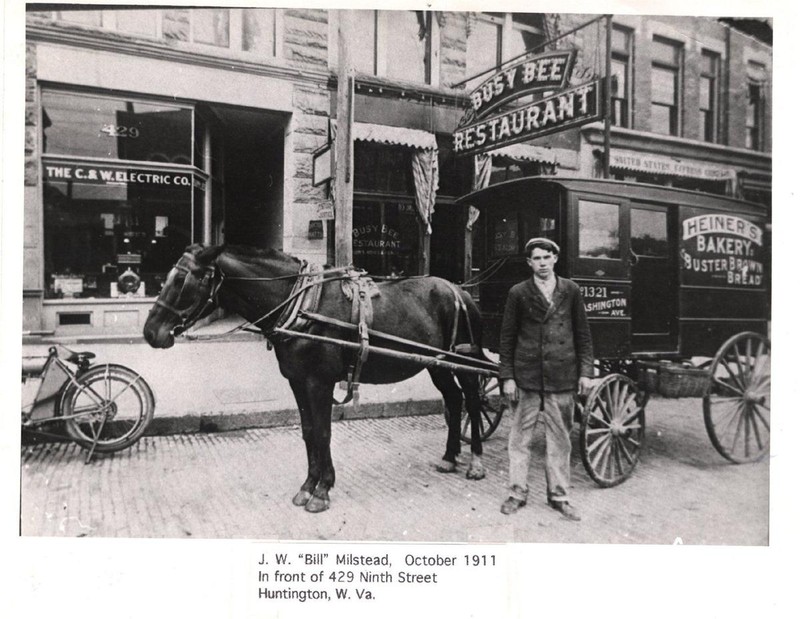 Billboard advertising Heiner's Bakery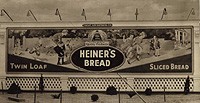 Earl Heiner Jr. watches production at the bakery, 1975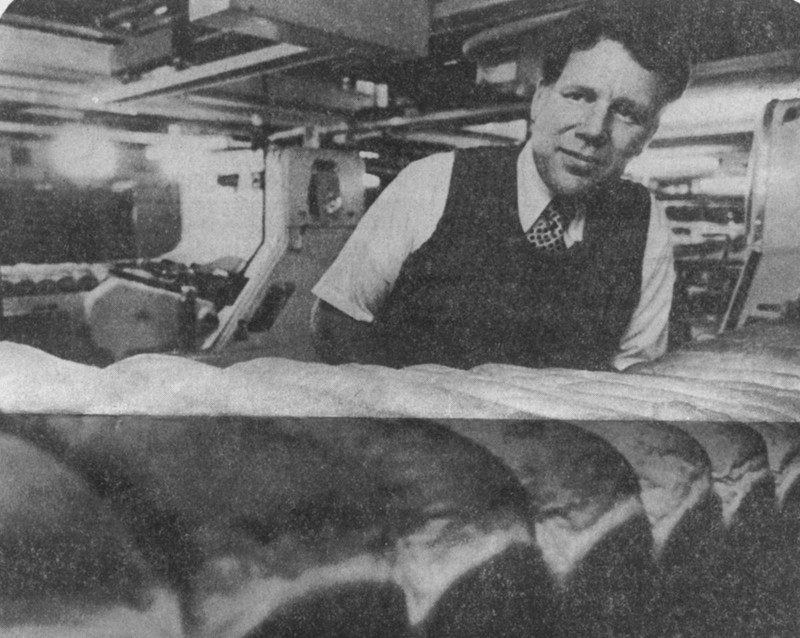 Charles, Dutch, and Earl Heiner Jr. in June 1990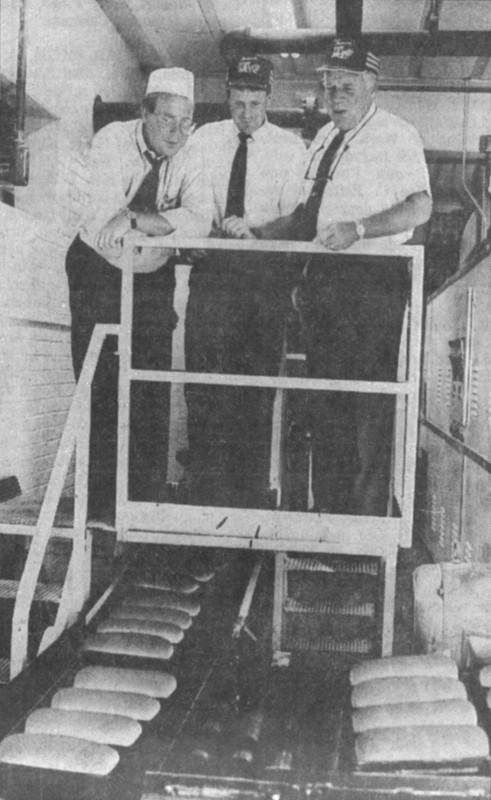 Heiner's Christmas billboard and display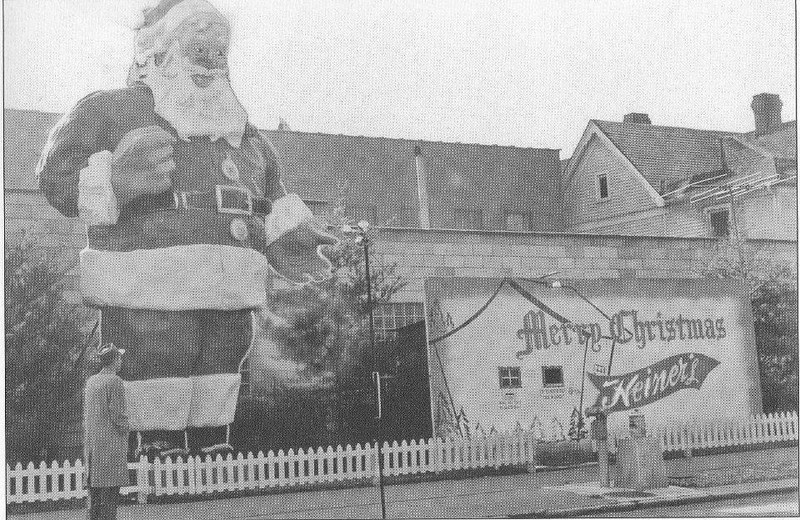 Storage containers at the Heiner's facility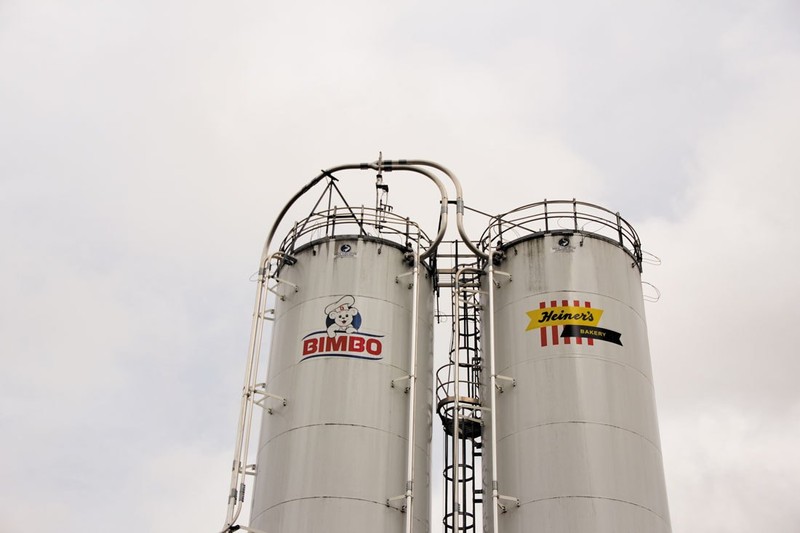 Freshly-baked loaves of bread in 2005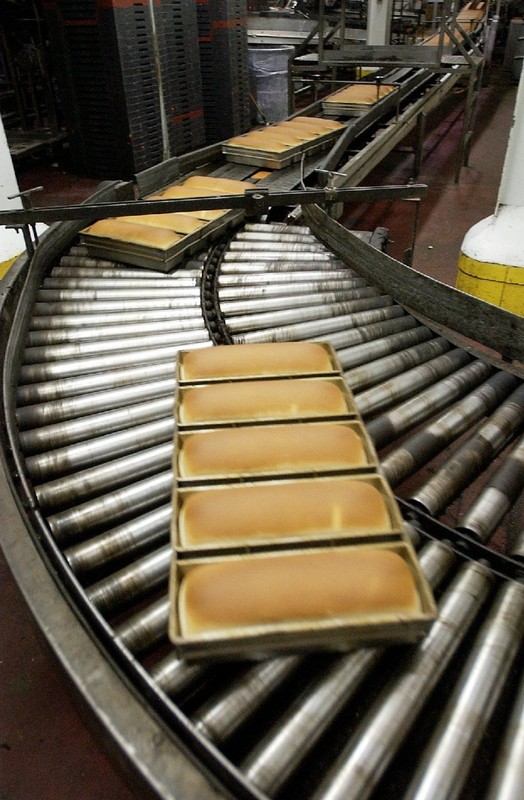 Loaves of Heiner's Old Fashioned bread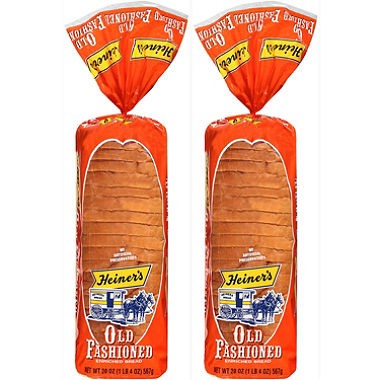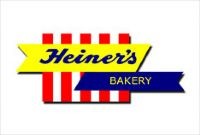 Backstory and Context
Charles W. Heiner was born in 1882 in Ironton, Ohio. When he was eight years old, his family moved to Huntington, where he became an apprentice for Schnieder's Bakery once he turned fifteen. He served as an apprentice for seven years, learning every part of the trade and saving his wages until he earned enough money to open his own bakery. Beginning in 1905, Heiner and his wife Kate, whom he had married in 1902, baked bread, buns, rolls, and pies out of a room at the Central City Hotel located at 12th Street and Adams Avenue. During these early years, the Heiners delivered their products door to door, selling bread to the residents of Central City.
Four years into their endeavor, Heiner's Bakery relocated to its own building, a white-framed house on the corner of Washington Avenue. The Heiners operated the bakery on the ground floor while they lived on the second floor. As their bakery grew more and more successful, the reach of their business extended beyond Central City. To reach customers throughout Huntington, a horse-drawn wagon was put in service to deliver their bread, buns, and pies. The bakery's success is believed to be a result of the Heiners' hard work, frugality, and a motto that continues to this day: "use the best ingredients, deliver the freshest bread, and give customers exceptional value." 
The once-small bakery expanded multiple times over the years, eventually becoming a modern facility covering an entire city block. The horse and buggy delivery system soon became a fleet of trucks delivering up to 250 miles from the bakery. Heiner's Bakery opened sales distribution warehouses throughout West Virginia, Ohio, parts of Virginia, and eastern Kentucky. By 1985, the company was producing 75 varieties of bread, rolls, and buns and baking 10,000 loaves of bread and buns per hour. Customers had many choices such as Old Fashioned, Italian, King Sized, Heiner's 35, Sunny Buns, and dinner rolls. For many years, the bakery offered tours of their facility to visitors, including generations of Huntington's first graders. 
In 1996, St. Louis, Missouri-based company Earthgrains purchased Heiner's, making it West Virginia's last family-owned wholesale bakery. Five years later, Sara Lee Corporation purchased Earthgrains, thereby becoming Heiner's new parent company. In 2010, Sara Lee sold its North American Fresh Bakery operations, including Heiner's, Grandma Sycamore's, and Rainbo, to Grupo Bimbo, Mexico's largest food company and a major baker in the United States. Despite the changes in ownership, Heiner's has continued to operate as usual, with the great-grandson of the founders serving as plant manager. The bakery celebrated its 110th anniversary in 2015. 
Sources
"About Old Central City." Old Central City. Accessed February 15, 2015. https://www.oldcentralcity.org/about.
Casto, James E. "Huntington's very own Heiner's Bakery is now 100 years old and still flourishing." Huntington Quarterly. Accessed February 15, 2015. https://www.huntingtonquarterly.com/articles/issue56/heiners.html.
Image Sources
https://www.herald-dispatch.com/multimedia/photo_galleries/photos_news/gallery-heiner-s-bakery-through-the-years/article_ccba3161-19cf-5f29-8b61-aa54d3f6d159.html

https://www.herald-dispatch.com/multimedia/photo_galleries/photos_news/gallery-heiner-s-bakery-through-the-years/article_ccba3161-19cf-5f29-8b61-aa54d3f6d159.html

https://www.facebook.com/photo.php?fbid=1985947178112132&set=gm.2005781082979298&type=3&theater&ifg=1

https://www.herald-dispatch.com/multimedia/photo_galleries/photos_news/gallery-heiner-s-bakery-through-the-years/article_ccba3161-19cf-5f29-8b61-aa54d3f6d159.html

https://www.herald-dispatch.com/multimedia/photo_galleries/photos_news/gallery-heiner-s-bakery-through-the-years/article_ccba3161-19cf-5f29-8b61-aa54d3f6d159.html

https://www.herald-dispatch.com/multimedia/photo_galleries/photos_news/gallery-heiner-s-bakery-through-the-years/article_ccba3161-19cf-5f29-8b61-aa54d3f6d159.html

https://www.facebook.com/photo.php?fbid=1985947178112132&set=gm.2005781082979298&type=3&theater&ifg=1

https://i0.wp.com/www.wvliving.com/wp-content/uploads/2017/12/Central-CityIMG_4738KG.jpg?ssl=1

https://www.herald-dispatch.com/multimedia/photo_galleries/photos_news/gallery-heiner-s-bakery-through-the-years/article_ccba3161-19cf-5f29-8b61-aa54d3f6d159.html

Additional Information