Harry S. Truman Little White House
Introduction
This historic building served as the Key West naval station's command headquarters during the Spanish-American War, World War I, and World War II. President Harry Truman later used the facility and gave it the nickname "Winter White House." The historic home has been used by a total of six American Presidents, but Truman's lengthy visits led to its association with him and the nickname "Truman's Little White House." Today the building holds a small museum that introduces guests to the history of the site and its role in naval history, as well as its place in history during the Truman Presidency and the Cold War.
Images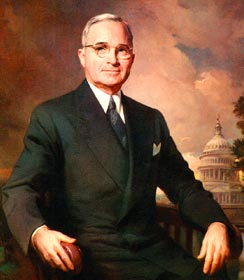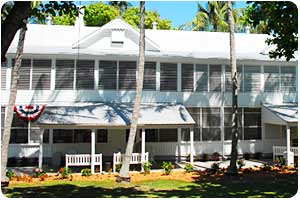 Phase II of historic restoration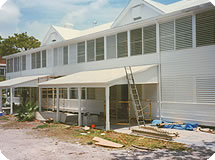 Truman's Desk at the little White House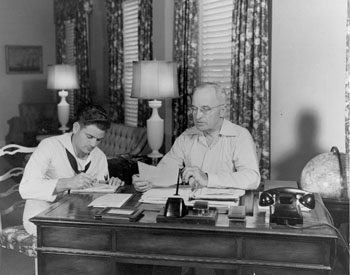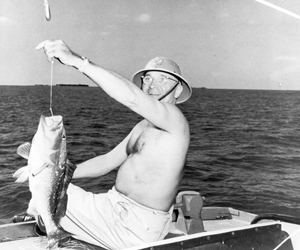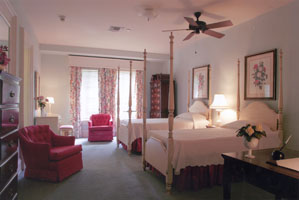 Backstory and Context
This building was constructed in 1890 for use by the United States Navy. The building incorporates elements of West Indian architecture, as well as design features of the late Victorian era. Though changes have been made to the residence over the years, many of the original elements from 1890 remain. Harry Truman first began to use this residence in 1946. During this period of post-war history, as well as the beginning of the Cold War, the President's need for respite brought him to Key West.
The stress of the presidency, combined with the development of a habitual cold in 1946, led Truman's doctor to recommend that he depart on a warm weather vacation. Truman immediately fell in love with Key West and the climate. Truman's first visit in 1946 led to a total of eleven visits and working vacations at this residence through the remainder of his term in office.
Sources
"WELCOME TO The Harry S. Truman Little White House." Key West Museums. N.p., n.d. Web. 15 Feb. 2015. "Harry S. Truman Little White House Restoration Phase Ii." President Harry S Truman History Museum Restoration Phase II. N.p., n.d. Web. 01 Apr. 2015.
Truman's Little White House, National Park Service US Department of Interior . Accessed April 23rd 2020. https://www.nps.gov/nr/travel/presidents/trumans_little_white_house.html.
Additional Information