Augusta Military Academy
Introduction
The school that would come to be the Augusta Military Academy was established in 1866. Civil War veteran Charles Summerville Roller established a school called the Old Fort Academy near Fort Defiance, VA. In 1879, Roller purchased the land upon which his academy would be built. Augusta Male Academy was the first of many military-style preparatory academies in Virginia. The schools named would change several times to the Augusta Classic and Military Academy in 1888-89 and a year later. The Augusta Military Academy boasts prominent alum "Sounder" author William H. Armstrong. Augusta Military Academy closed in 1984.
Images
Augusta Military Academy Main Barracks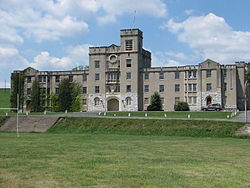 Augusta Military Academy Museum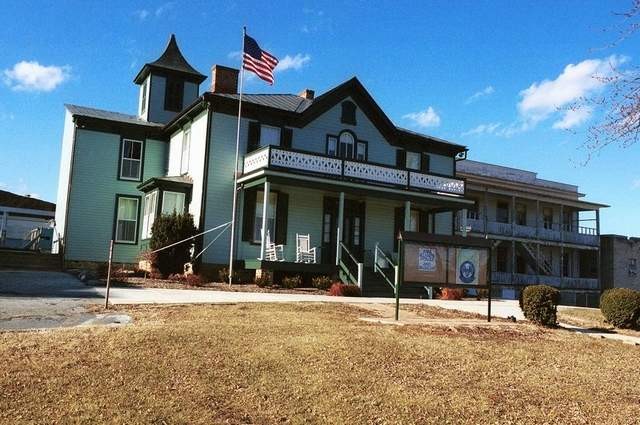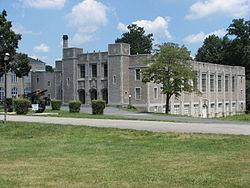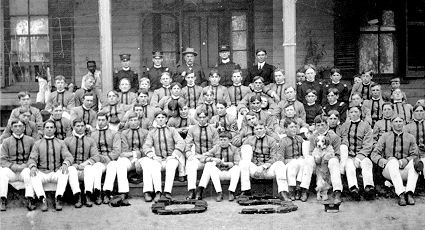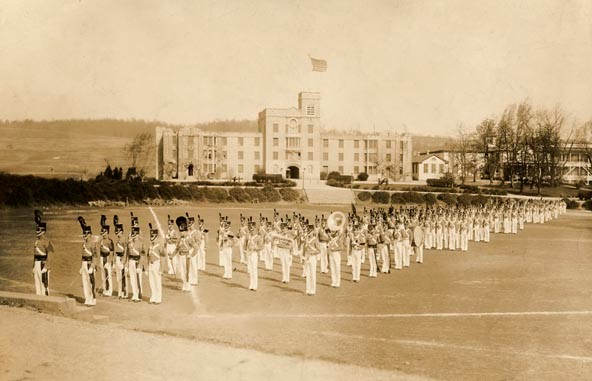 Augusta Military Academy alum and author William H. Armstrong. Armstrong's best known work is the novel "Sounder"

Backstory and Context
   Charles Roller served in The Confederate Army in the 1st Virginia Calvary under J.E.B. Stewart. After the war, Roller established a day school near the Stone Church in Fort Defiance, VA. 1 By 1879, the property upon which the later academy was constructed was purchased. Roller's school had an enrollment of 15 boarders and approximately 30 day students.  Roller's focus in establishing his school was to provide young men toward becoming good citizens. Though the school was a military academy he would not wear a military uniform after the war. Academics were stressed from the beginning. Classes included classic languages, mathematics, and history.1 
    Roller was elected to the Virginia State Legislature in 1871 and served until 1873. Charles Roller's sons Thomas and Charles S. Roller, Jr assumed leadership when their father's health weakened. The senior Roller died in 1907. Several campus buildings were constructed in this era. An Academic Hall was built in 1909. White Hall was built around 1914 and the Big Barracks opened in 1915. Athletics were a large part of campus life. Cadets participated in the school's first football game in 1887. A building was constructed to house basketball and gymnastics in 1894.2 A full gymnasium was built in 1929.2 The academy later developed swimming and boxing programs. Augusta Military Academy established a Junior ROTC program in 1919; one first school's to do so.3
    Charles served in World War I in the Red Cross Ambulance Service. The Roller's participated in local affairs, Charles worked to improve Infrastructure in the region. Thomas served on the Board of a local bank and the Augusta County School Board.3 The academy began a farm, growing their own food. Later the Milk Commission brought a suit against the academy for operating a non-permitted dairy. The case went all the way to the Virginia Supreme Court, the academy won the suit.4
    Thomas Roller died in 1946 and Charles Roller, Jr died in 1963. Support from the U.S. Military for private military academies began to dry up in the 1960's. National reactions to the Vietnam War proved detrimental to military institutions. Enrollments at the academy fell steadily through the late 1970's and the 1980's. Augusta Military Academy closed its doors in 1984. The Augusta Military Academy Museum opened in 2000.5 
Sources
1. Duke Fancer, "In the beginning…", AMA Alumni Organization, Accessed March 5, 2015. http://www.amaalumni.org/roller.htm 2. Bob Bradford, "The Roller School" AMA Alumni Organization, Accessed March 5, 2015. http://www.amaalumni.org/history_1.htm 3. Richard G. Williams, Jr, "A Visit to Augusta Military Academy" Old Virginia Blog, Accessed March 5, 2015, http://oldVirginiablog.blogspot.com/2012/03/visit-to-augusta-military-academy.html 4. "Roller v Milk Commission", Justia U.S. Law, Justia.com, Accessed March 5, 2015, http://law.justia.com/cases/Virginia/supreme-court/1963/5613-1.html 5. Bob Bradford, "The Roller School"...
Additional Information