Computer History Museum
Introduction
The Computer History Museum is a non-profit organization dedicated to the preservation of the artifacts and history pertaining to the Information Age. For four decades, the Computer History museum has been one of the leading institutions in the US to preserve and share the history of computers. The museum offers a variety of tours and programs, as well as the largest international collection of computing artifacts.
Images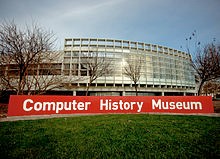 One of many exhibits at the museum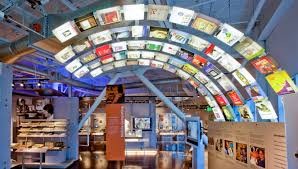 Computing: A Concise History from MIT Press-click the link below to purchase this book.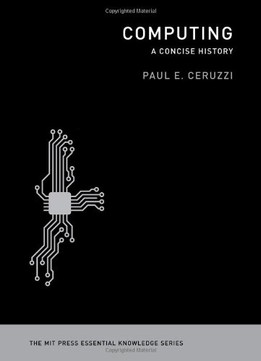 Backstory and Context
The Computer History Museum first began in 1964 by American engineer Gordon Bell as a collection of computer artifacts, most notably the Cold War-era Whirlwind computer developed by the Massachusetts Institute of Technology (MIT). The Digital Computer Museum's (TCDM) first exhibit took place in 1979 at the Digital Equipment Corporation office in Marlborough, Massachusetts.
In 1984, the museum changed its name to the Computer Museum and moved to Museum Wharf in Downtown Boston. After notable expansions to its collection, including the UNIVAC 1, IBM 360/30, Cray-1, DEC PCP-8, and Apple-1, the Computer Museum moved its collection to Moffett Field in Mountain View, California with the establishment of the Computer Museum History Center. Following the closure of the Computer Museum in Boston in 1999, artifacts were divided between Boston's Museum and Science and the Computer Museum History Center in California. The following year, the Computer Museum History Center was renamed the Computer History Museum.
In 2002, the museum board authorized the $25 million purchase of a landmark building in Silicon Valley's technology corridor previously occupied by Silicon Graphics, which underwent a two-year, $19 million renovation project that was completed in 2011.
Today, the museum houses the world's largest collection of computing history materials, including over 100,000 artifacts, objects, and ephemera ranging from ancient calculating devices to the first Google server. The museum offers 25,000 square feet of exhibition space, education facilities and a 5000-square-foot lobby that houses an orientation theater, museum store and cafe.
Sources
1. Jackson, Amy. Computer History Museum's Major New Exhibition Opens, Computer History Museum. January 12th 2011. Accessed October 30th 2019. https://computerhistory.org/press-releases/revolution-opening/?pressalias=revolution-opening.
2. Museum History, Computer History Museum. Accessed October 30th 2019. https://www.computerhistory.org/chmhistory/.
Additional Information