Mountain Home National Cemetery
Introduction
Mountain Home National Cemetery opened shortly after the Mountain Branch of the National Home for Disabled Volunteer Soldiers opened in 1903. On these grounds, over 10,000 veterans are buried. The cemetery is a National Historic Landmark and covers nearly 92 acres.
Images
Mountain Home National Cemetery is the final resting place for four recipients of the Medal of Honor.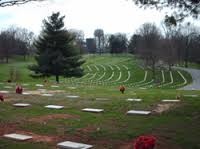 The cemetery's main entrance is located at the southeast corner. The road leading from the entrance passes the cemetery's administrative office and visitors center.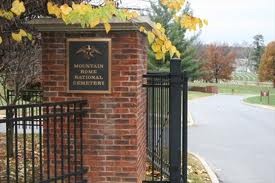 The oldest burial sections, the wedge-shaped Sections A through H, surround Monument Circle, a pathway which loops around a section of officers' graves and a granite obelisk marking the grave of Congressman Brownlow and his wife, Clayetta.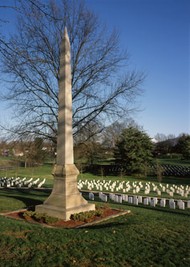 Additional Information