Boothbay Railway Village
Introduction
Nowhere else in New England can you ride the rails behind an authentic steam locomotive surrounded by historic Maine buildings preserved in a recreated village, and view a collection of 60 antique autos. When you visit the Museum you'll learn about how technologies like steam engines and the automobile changed life along the coast of Maine between 1850 and 1950. In addition to the opportunity to ride in a vintage coach behind a 100 year old steam locomotive, the Museum also occasionally offers rides in one of our Ford Model Ts. Two of our most popular attractions are the resident goats who delight visitors of all ages with their antics. From a display of hundreds of salt & pepper shakers to a collection of engines that powered everything from small boats to whole factories, there truly is something for everyone in your family here.
Images
The Boothbay Railway Village brings the Narrow Gauge heritage of Maine to life with a live operating steam train.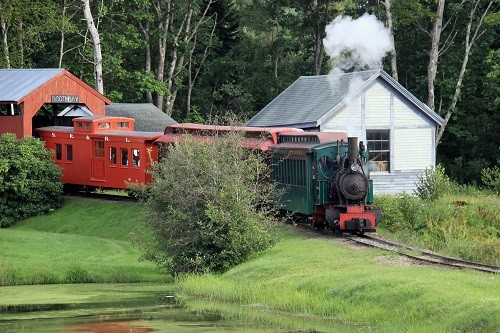 The Museum's collection of more than 60 antique automobiles includes unusual cars like two Stanley Steamers as well as more common Fords like this Model T Hack.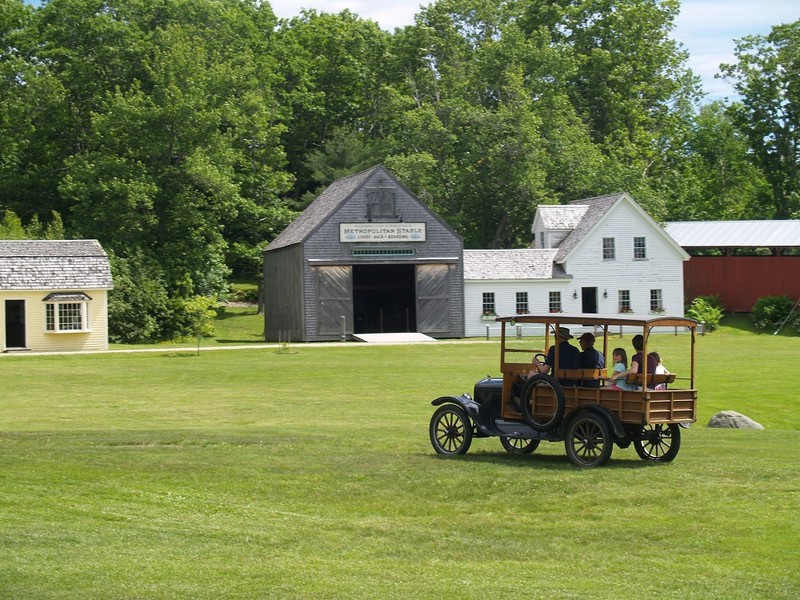 The Museum also displays fire trucks and early fire apparatus like steam pumpers and hand tubs.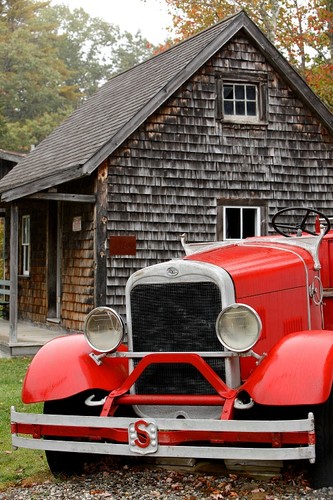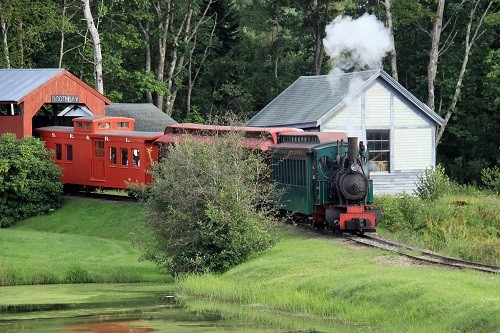 Backstory and Context
Founded in 1964 as a private collection and Maine's first Railroad Museum, the Museum includes 11 historic Maine railroad structures from the 1912 Freeport Station to the rare Portland Octagonal Crossing Shanty as well as 14 non-railroad buildings including the 1947 Boothbay Town Hall (still used for the Town's annual meeting.) Inside the Museum's buildings you'll find a vast variety of items that illustrate everyday life in a Maine village from the mid-eighteenth through the mid-nineteenth centuries. Incorporated as a not-for-profit in 1981.

Additional Information