Owls Head Transportation Museum
Introduction
The Owls Head Transportation Museum is a nonprofit educational organization dedicated to exploring the history of transportation. The mission of the museum is to collect, preserve and exhibit and demonstrate pre-1920 landmark aircraft, ground vehicles and related technologies significant to the evolution of transportation and/ or the State of Maine. In an effort to provide a comprehensive historic exploration the museum displays later pieces as comparative exhibitions alongside the early aircraft and ground vehicles celebrated in the organization's mission.
Images
Two 1913 Rolls-Royce Silver Ghosts enter the OHTM show grounds after taking a scenic spin around the coastal roads near of Owls Head.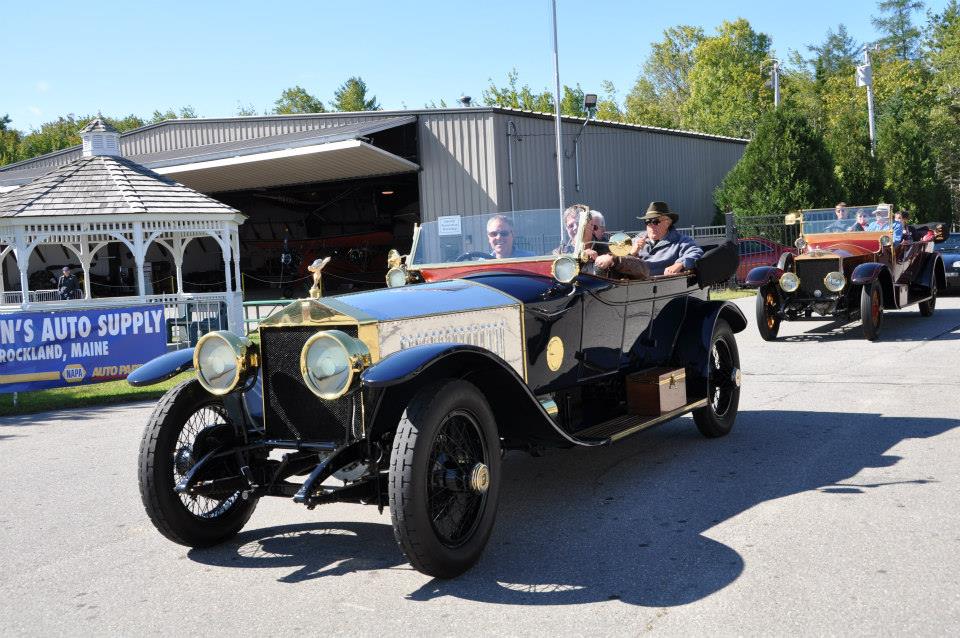 A view from the cockpit of the museum's 1933 Waco UBF-2 biplane.
The Owls Head Transportation Museum's 1917 SPAD XIIIc.I takes to the skies over Penobscot Bay.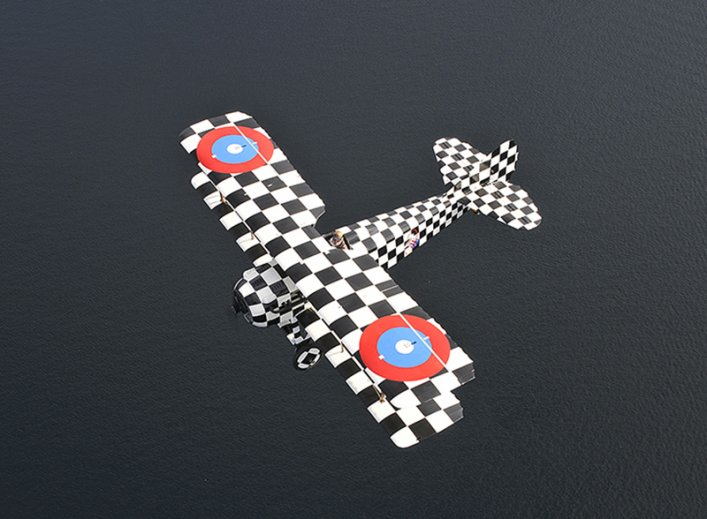 A crowd gathers as a museum collection vehicle is demonstrated at one of the organization's myriad annual seasonal events.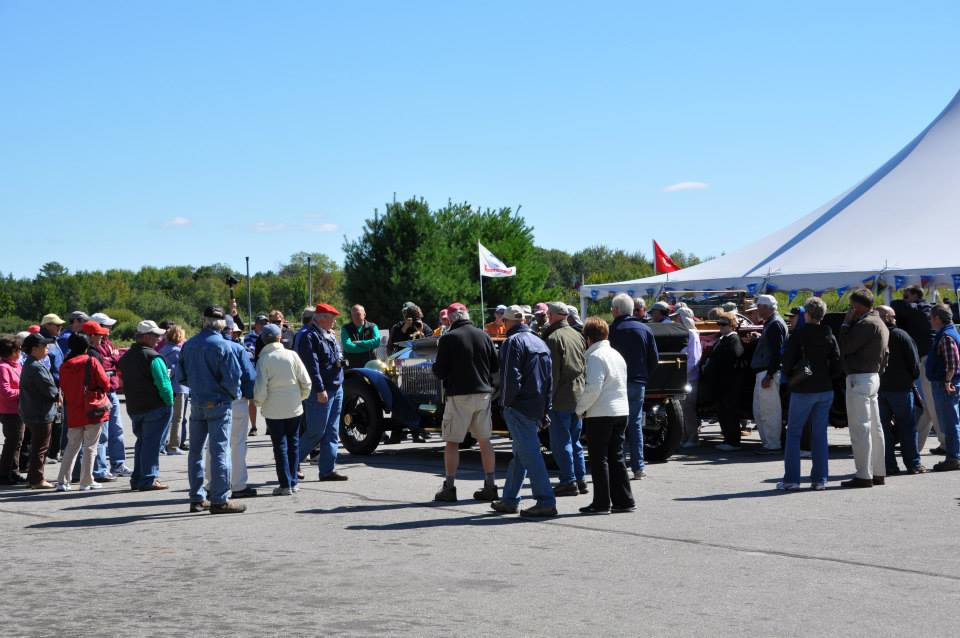 The museum's collection includes numerous vehicles with remarkable stories including this 1918 American LaFrance Chemical Truck which is reported to be the first motorized fire apparatus utilized by the town of Farmington, Maine. In 2014 the museum brough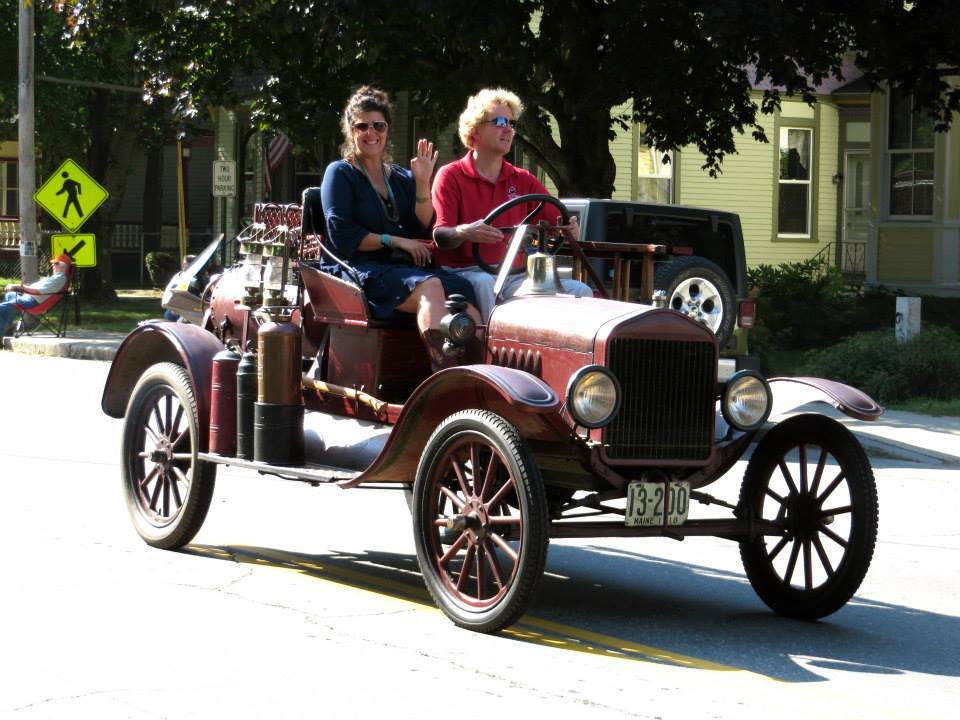 In a quiet moment before an air show a museum pilot takes a break after fueling the 1933 Waco UBF-2.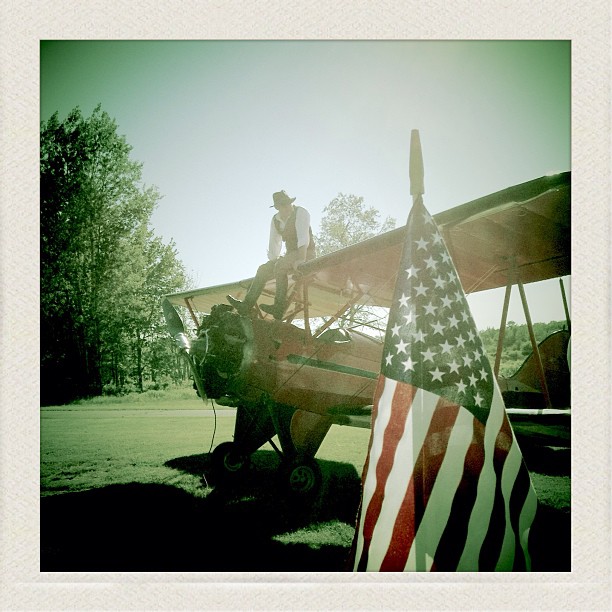 Guests explore visiting WWII aircraft up close and speak with the pilots during open flightline at the 2014 Wings and Wheels Spectacular.
Backstory and Context
Abutting the Knox County Regional Airport, the museum's expansive campus includes historic Runway 17 which was once part of a training field for pilots who flew in WWII. In keeping with the museum's mission of demonstration the dedicated conservation staff strives to maintain an almost entirely operational collection of aircraft and ground vehicles, as well as hands-on educational and volunteer programs in both the aircraft restoration hangar and ground vehicle workshop.

The museum hosts more than a dozen special events during the summer months including various thematic antique automobile and motorcycle festivals where exhibitors are admitted free with their antique vehicle ensuring a truly exceptional mix of antiques. The museum's annual Wings & Wheels Spectacular air show, affectionately known to OHTM faithful as "The Rally," is not only the museum's longest running event, but perhaps its most celebrated. Guest aircraft congregate in Owls Head for a weekend of dazzling aerobatic performances and WWII Warbird demonstrations which are augmented by an impressive automobile show and demonstrations of the museum's collection aircraft.

Though the air show happens just once a year, opportunities abound to see the museum's collection in action. Weather permitting, the museum's rare antique aeroplanes take flight at each seasonal event and scenic biplane rides in a 1941 Stearman biplane or 1933 Waco UBF-2 can even be purchased at select events, with the full cost of the flight benefiting the OHTM. The museum has an impressive collection of spectacular, flying time machines in the core collection including a 1917 Curtiss Jenny, a 1918 Standard J-1, a 1913 Etrich Taube, the Red Baron's 1917 Fokker DR.I triplane, a 1917 SPAD, a 1916 Sopwith Pup and many, many more.

The OHTM's most notorious and highly anticipated annual event is the renowned Annual New England Auto Auction which takes place each August and is the museum's largest annual fundraiser. After nearly four decades the Auto Auction attracts worldwide attention from buyers, consignors, major media outlets and automobile aficionados of all persuasions as 200 fine collector cars cross the block in a single day with consignment fees and a portion of the hammer price directly supporting vital museum programming.

Located just two miles from the culturally rich, burgeoning coastal food mecca of Rockland, the museum is open daily, year-round and provides educational programming in classrooms and at the facility in Owls Head. On-site, interactive educational programs for children are offered free of charge several weeks each year (corresponding with winter and spring school break) and programming for adults includes annual Model T driver instruction workshops and museum interpretation intensives, all free to participants. Each winter the museum hosts a series of Winter Education Programs on a variety of topics, these are all free to the public. Youth under 18 and all school groups are admitted free every day.

Current special exhibitions include "Faster: the Quest for Speed" featuring an array of exceptional antique race cars and motorcycles from collections throughout New England including the 1915 Duesenberg "Benedict Special" that famously won second place in the 1916 Indy 500 and is recognized as the world's second-oldest surviving Duesenberg, and an ex-Michael Schumacher Ferrari F2002. The exhibition uses vehicles, ephemera, large-scale visuals, and audio-visual displays to explore the story of mankind's quest for speed and the constant desire for speed and performance on wheels. Notable pieces showcased in the exhibition include a 1907 Renault Vanderbilt, a 1906 Stanley Vanderbilt, a 1903 Mercedes Simplex Tourer, a 1930 Bentley Speed Six, a 1955 Vincent Black Shadow Motorcycle, a Fabulous Hudson Hornet and a rare 1965 Ford Falcon factory drag car, "The Wild Child."

The OHTM is home to the Lang Library and Education Center which houses an exceptional collection of historic transportation-related ephemera, documents, archives, photographs, books and assorted reference materials. The museum's archives are available to the public by appointment and research requests are enthusiastically invited.

The Museum's ambitious programs would be impossible without an integral team of more than 200 volunteers and the OHTM has many volunteer opportunities available at all times and the public are warmly invited to inquire with the museum's volunteer coordinator.

On site amenities include a fantastically merchandised museum store featuring books, apparel, artisan made jewelry, toys, games, models and more. Additionally the museum provides ample parking and facilities for its guests. The public is invited to enjoy trails that cover the wooded area of the campus and are a popular destination for hikers, cross country skiiers and assorted outdoor enthusiasts.

Additional Information