Irish American Baseball Hall of Fame at Foley's NY Pub & Restaurant
Introduction
The Irish American Baseball Hall of Fame recognizes players, managers, executives, journalists, and entertainers of Irish descent who have significantly and positively impacted the game of baseball. It is located at Foley's NY Pub & Restaurant in downtown Manhattan across from the Empire State Building. Shaun Clancy, a baseball historian and a man of Irish heritage, established Foley's in 2008 after learning about the heritage of the players who were of Irish decent. Shaun decided to celebrate these players by opening a shrine dedicated to the Irish Americans in baseball history.
Images
The Irish American Baseball Hall of Fame logo.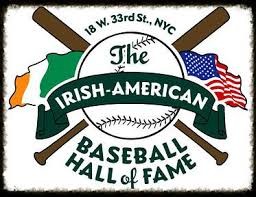 Street view of Foley's NY Pub & Restaurant.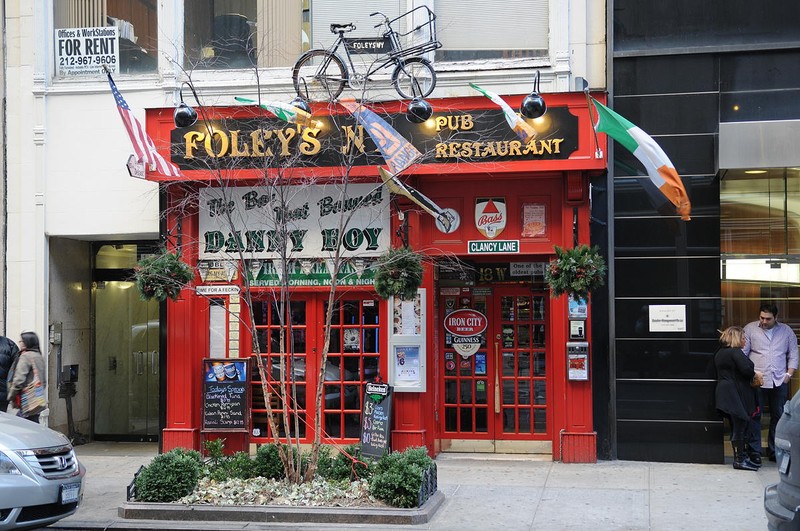 Autographed baseball wall.
Backstory and Context
From its earliest days, baseball has welcomed immigrants, evident by the estimated 30% of players who claim Irish heritage. Many of the biggest stars at the turn of the 20th century were either immigrants or their descendants, including Michael "King" Kelly, Roger Connor (Home Run King before Babe Ruth), Eddie Collins, Big Ed Walsh and managers Connie Mack and John McGraw. Thanks in part to these stars and their fans, baseball was heavily ingrained in Irish-American communities and held high importance in their culture. Parents encouraged their children to play as a means of a good income and pushed them to join leagues. Since the Irish joined the game before it was fully organized, they were able to slip by without worrying about exclusion.
Foley's NY Pub & Restaurant is a baseball bar and home of the Irish American Baseball Hall of Fame. The bar is conveniently located in Midtown Manhattan, across the street from the Empire State Building and steps away from Madison Square Garden. Clancy, the owner, named the bar after a good friend of his, legendary sportswriter Red Foley, who worked for the Daily News for more than three decades. Having been a longtime writer and official scorer for both the Mets and Yankees, it is believed that he may have witnessed more baseball games than anyone in NY history.
The walls at Foley's are covered with over 2500 autographed balls, hundreds of bobbleheads, game-worn jerseys, pictures, stadium seats and other artifacts. Time Out New York for Kids named it one of the best bars for children and the bar itself is widely acknowledged as being one of the best sports bars in America. The success of this bar is credited to sport or media figures of Irish decent who have positively impacted the game of baseball.
There's always something fun going on at Foley's NY Pub and Restaurant including beer tastings, celebrity bartenders, special events and more! It is fun for the whole family! You won't want to miss out on any of it, so stay updated on current events by following Foley's NY on Facebook and Twitter! Contact anytime at foleysny@aol.com.
Not only does Foley's offer a wide variety of food including various appetizers, soups and salads, burgers, entrees, and desserts, they also have a huge selection of draft beers, scotch, and wine. Customers are also able to purchase Foley's merchandise including shirts, hats, and socks. Those who are not able to make it to the bar itself have the option of purchasing merchandise online at foleysny.com.
Sources
"About Foley's NY." Foley's New York Pub & Restaurant. Accessed Web, 5/20/17. http://www.foleysny.com/about.

Mora, Raymond. "Irish American Baseball Hall of Fame." DS106. 5/8/13. Accessed Web, 5/20/17. http://ds106.us/2013/05/08/irish-american-baseball-hall-of-fame/.


Additional Information