John Dillinger Museum (Closed in 2017)
Introduction
The John Dillinger Museum moved to this location in 2015, but the museum closed to the public in 2017. While it was open, the museum shared the history of its namesake and other gangsters of the Prohibition Era. Guests to the museum could learn about the birth of the FBI well as the criminal careers of John Dillinger and other gangsters. The museum also included interactive displays, life-size wax figures and educational and historical displays.
Images
A view of one exhibit in this former museum.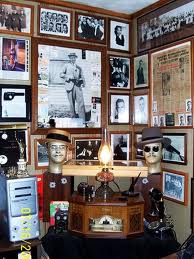 The Dillinger Museum moved to the South Shore Convention and Visitors Authority in 2015 and closed after only two years in operation at this location.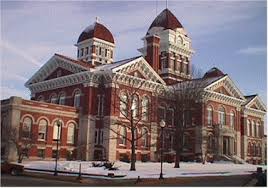 Backstory and Context
John Herbert Dillinger was born on June 22, 1903 in the Oak Hill section of Indianapolis, a middle-class residential neighborhood. In adolescence, the flaws in his bewildering personality became evident, and he was frequently in trouble. Finally, he quit school and got a job in a machine shop in Indianapolis. From September 1933 until July 1934, he and his violent gang terrorized the Midwest, killing 10 men, wounding 7 others, robbing banks and police arsenals, and staging 3 jailbreaks and killing a sheriff during one and wounding 2 guards in another.

The 80th anniversary of the downfall of John Dillinger was the final day visitors could learn why crime doesn't pay at the Indiana Welcome Center in Hammond, Indiana. On Tuesday, July 22, 2014, the John Dillinger Museum closed to prepare for its move to the Lake County Courthouse, located in the center of the square in downtown Crown Point, Indiana.Dillinger did a brief stay in Lake County jail in 1934.
Notable items from the museum collection included the "death trousers" (the pants Dillinger was wearing when he was shot outside of the Biograph Theater in Chicago), the infamous wooden gun, Dillinger's lucky rabbit's foot and more.
Additional Information