Brotherhood Winery
Introduction
The oldest continuously-operated winery in the United States, Brotherhood Winery dates back to 1839 when John Jaques produced and sold wine at this location. The winery remained active during Prohibition, producing sacramental wine for area churches-an activity that remained legal. The winery offers tours of its historic underground cellars as well as various events and wine tasting.
Images
The winery is open daily for tours of its historic buildings and cellars.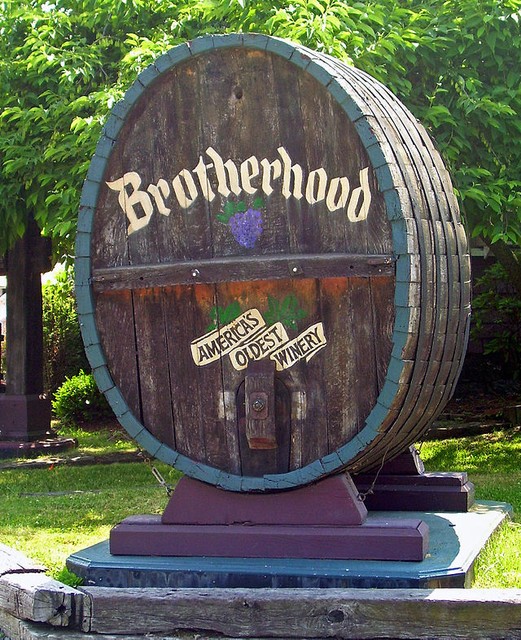 Excavated by hand in the late 19th Century, the dimly lit cellars house over two hundred oak barrels and feature a crested vault containing some of the oldest vintages in America.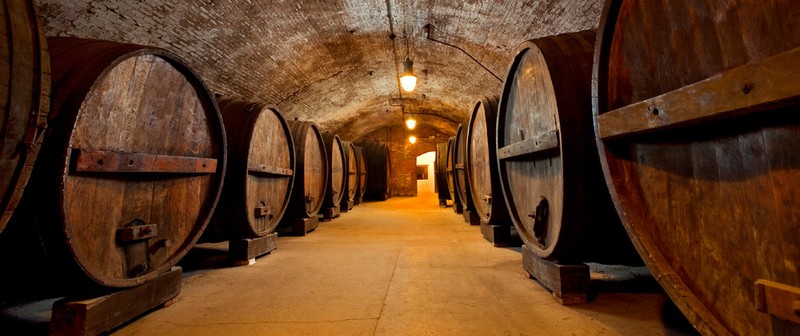 Backstory and Context
In 1810, a French Huguenot emigre named Jean Jaques purchased land in New York's bucolic Hudson Valley and began planting grapes. By 1837, Mr. Jaques needed more land, so he purchased a plot in the quiet village of Washingtonville, NY, and planted another vineyard. By 1839, his first underground cellars were dug and Mr. Jaques fermented his first wine vintage. Those cellars, the oldest and largest in America, are still in use today at Brotherhood Winery.
Additional Information