Rolling Hills Wildlife Adventure
Introduction
Rolling Hills Wildlife Adventure includes both a zoo and a wildlife museum. In addition to hundreds of exotic and domestic animals, visitors can enjoy animal shows, an aquarium, and a small rain forest. There is also a restaurant and a tram that takes visitors through the sprawling park. The museum includes a space for traveling exhibits, a children's exploration room, a small art gallery, and a theater.
Images
The following map is available as a larger file by clicking the link below.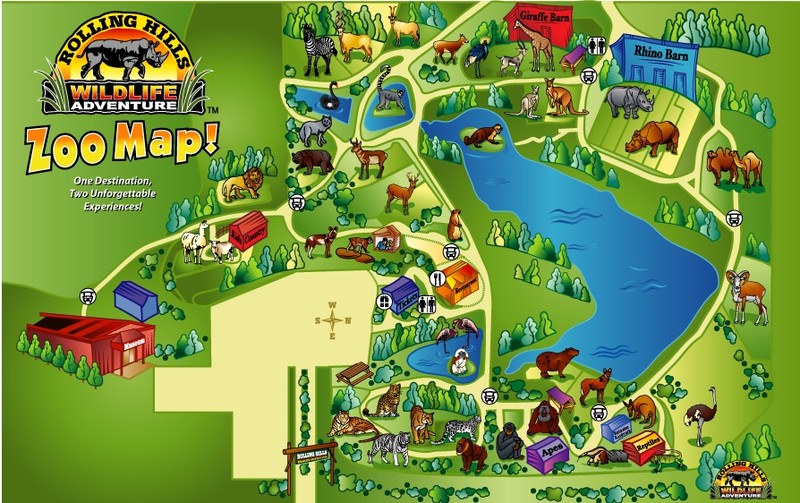 Backstory and Context
The zoo and museum can trace its origin to the early 1980s, when Salina businessman Charlie Walker opened his barn to area school children. Walker allowed the children to see his horses, and over time, he acquired various other farm animals that appealed to the children. By the end of the decade, he had even acquired a lion and a few bear cubs. During the 1990s, fundraising and formal organization of a nonprofit foundation allowed for the establishment of a small zoo that opened in 1999. Eight years later, the wildlife museum opened its doors.
Additional Information