Rooftop Terrace
Introduction
This outdoor terrace was created when the former roof was removed. Below the cement pavers are pipes that provide water to the drought-resistant plant species. Highlights of the terrace include a giant chess set in the southwest corner, a large forty-foot wall used to show movies on summer nights, and a skyline view that offers a chance to see much of the historic Library District.
Images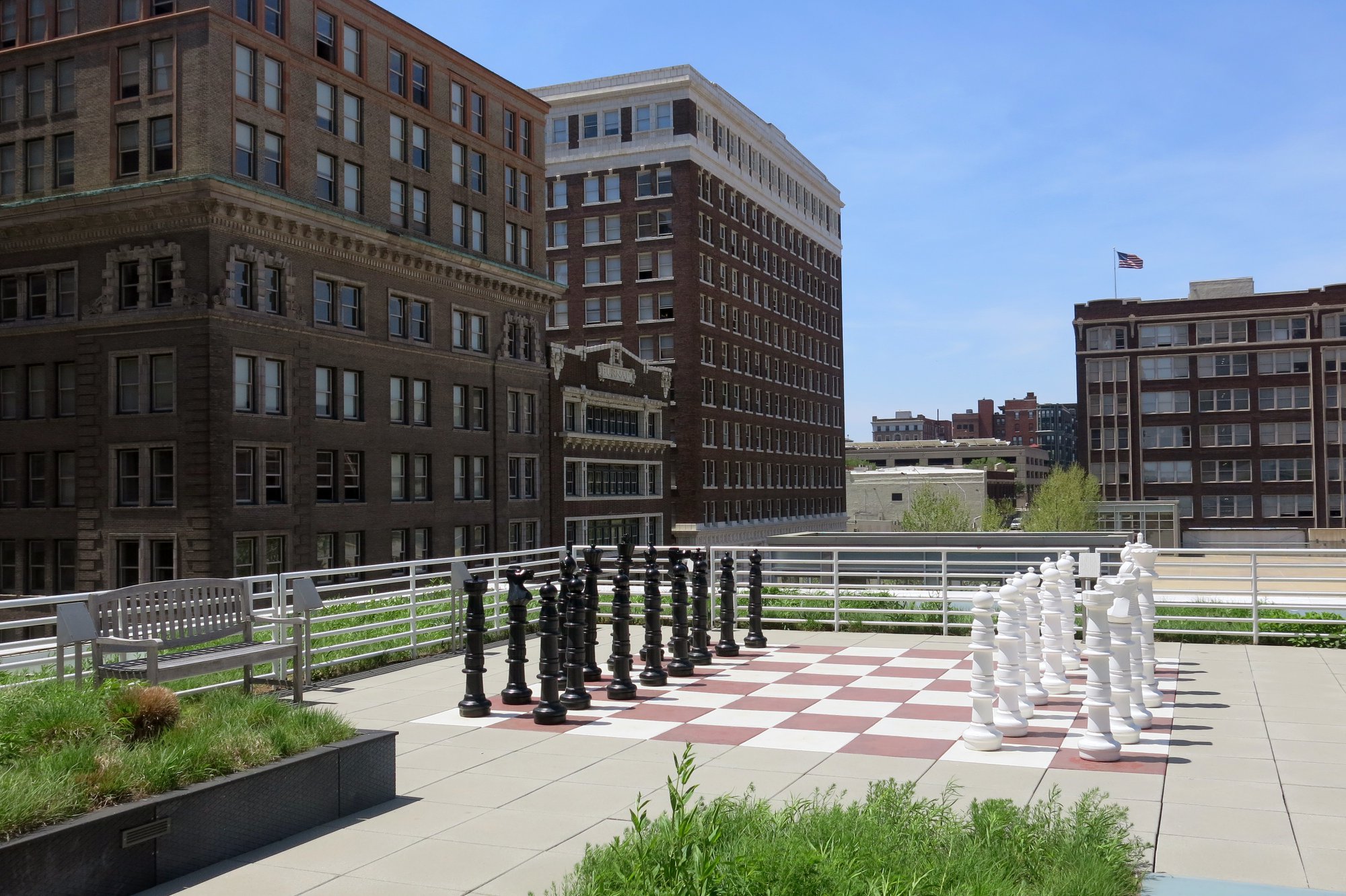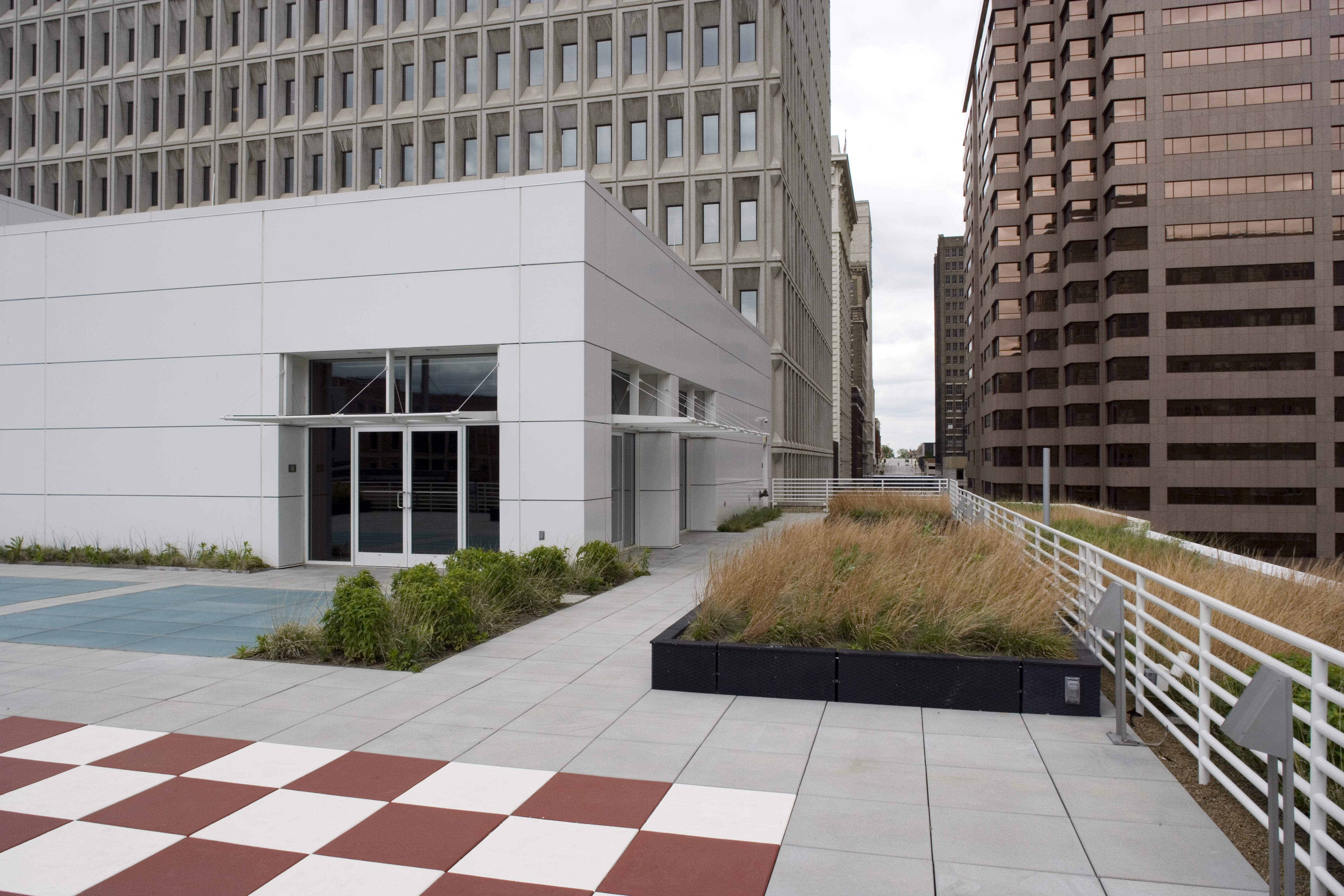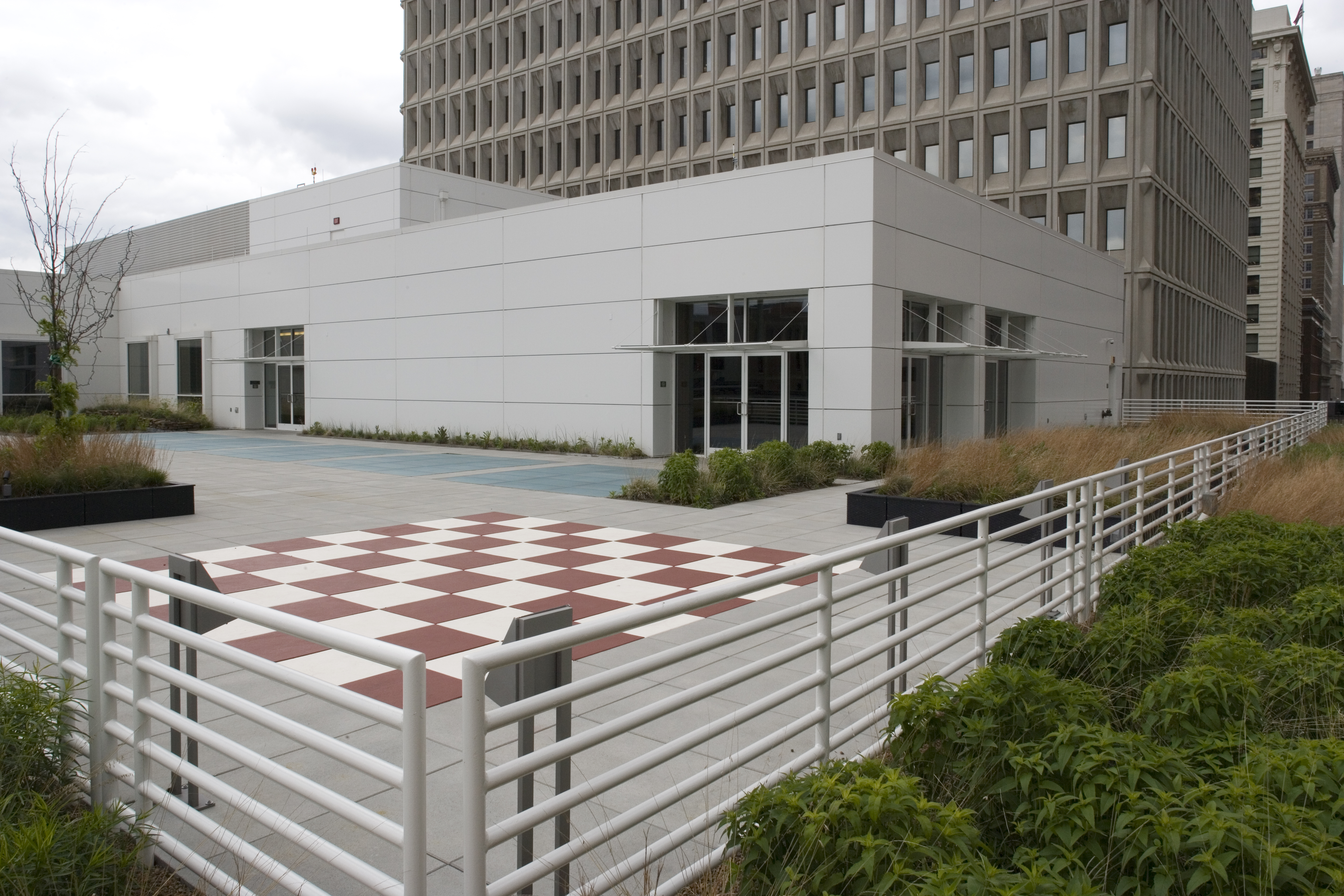 Backstory and Context
The library was the center of development for this portion of the Kansas City downtown area, now called The Library District. Bounded roughly by Broadway, Main, 6th, and 12th Streets, the Library District now includes several housing and business areas. The Library District houses seven buildings on the National Register of Historic Places, including the Central Library itself, many of which can be seen from the Terrace.
Spaced around the Rooftop Terrace are several interpretive plaques that describe what visitors can see. They provide historical images of the very buildings that visitors are viewing and describe their importance in Kansas City's development.
The beautiful and unique landscaping of the Rooftop Terrace utilizes several drought-resistant plants, some of which are native to the area. These plants include native prairie grasses, prairie drop seed, side oats, prickly pear and Pennsylvania sledge.
Sources
Materials provided by Kansas City Public Library