Mingo Confederate Monument
Introduction
In August 1861, General Robert E. Lee took command of Confederate forces in western Virginia. The Rebel army encamped around Valley Mountain, near Mingo, in Randolph County. The soldiers endured cold temperatures, incessant rain, and mud. Sickness ravaged the camps and many died. The Confederates left to assault Cheat Mountain, where they were defeated in September. In 1913, the United Confederate Veterans dedicated a monument to the Confederate soldiers of Randolph County and those who died in the camps at Valley Mountain. It was rededicated in 2013 by the Sons of Confederate Veterans.
Images
Mingo Confederate Monument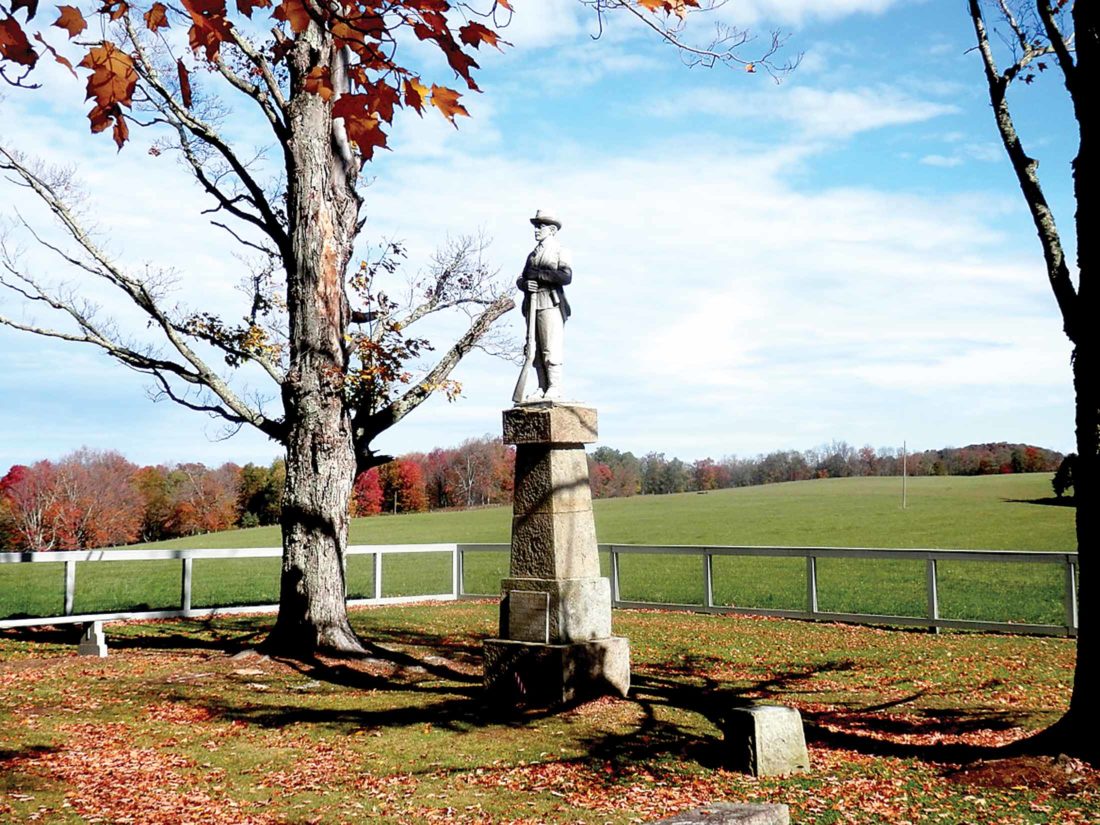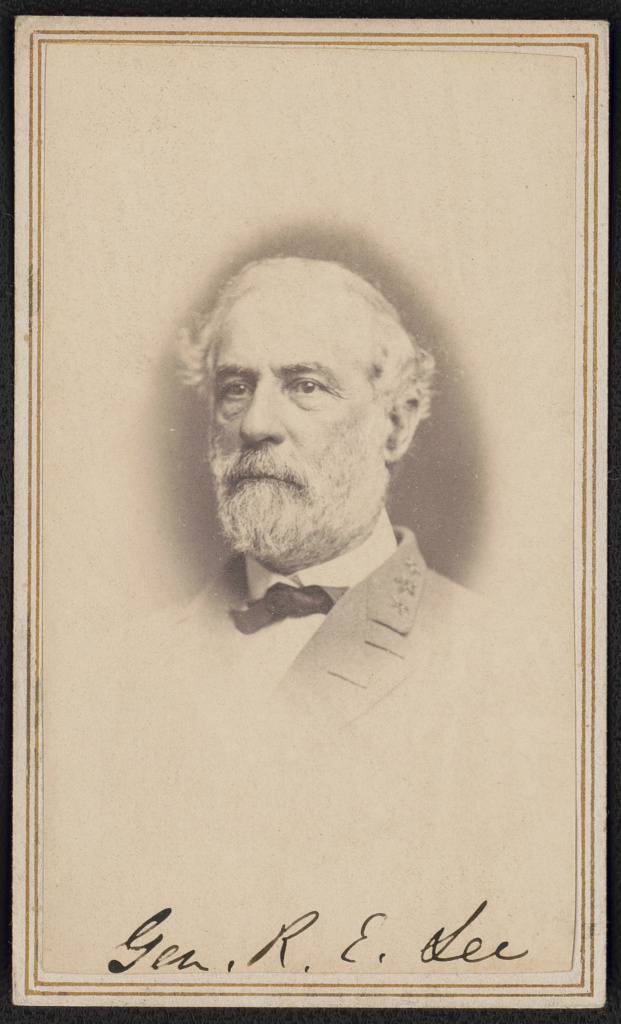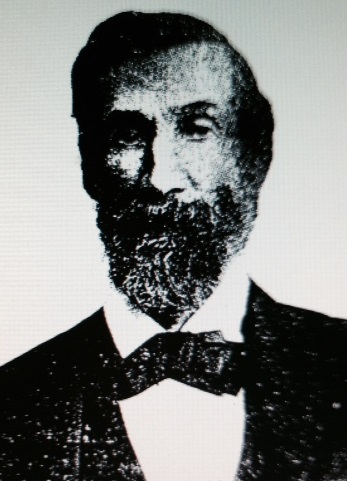 Backstory and Context
In late July 1861, Confederate General Robert E. Lee rode west into the mountains of western Virginia. He was to coordinate the efforts of several generals in the area in hopes of driving U.S. forces from the region, or at the very least stabilizing an uncertain front. General Lee and the various Confederate command coalesced at Valley Mountain in Randolph County.
Although grazing was plentiful and the views striking, Valley Mountain proved a miserable home for the few weeks Confederate soldiers were stationed there. Cold weather, seemingly endless rain, and supply shortages plagued the Rebels camps. As one Virginia soldier complained, "In all my experience of the war I never saw as much mud. It seemed to rain every day." In damp and cold conditions, disease swept through the camps. A soldier in the 12th Georgia Infantry lamented, "There is nearly half the regiment sick, some getting well, some getting sick every day...we are more subject to die by disease than bullet." General Lee admitted the number of sick "would form an army."[4] Many sick soldiers died and were buried.
Confederate troops left Valley Mountain in September, striking at fortified Union forces at Cheat Mountain. Poor communication, continued rainfall, and low morale led to Confederate defeat, and they retreated. Union forces thought the Rebels "too wet and too hungry to fight."[6] The environment at Valley Mountain and Cheat Mountain decisively contributed to the campaign's outcome. Embarrassed by defeat, Lee would leave the hills of western Virginia in October. Federal forces passed through Mingo (sometimes called Mingo Flats), just a few miles from Valley Mountain. As they marched through, they looted and burned the store of local citizen Jacob Marshall, who later enlisted in the 19th Virginia Cavalry.
On July 23, 1913, a crowd gathered at Mingo in Randolph County, West Virginia for the dedication of a Confederate monument. The monument was placed on the former farm of Jacob Marshall, where some forty Confederate soldiers are buried in the vicinity. Erected by a local chapter of the United Confederate Veterans, the monument was dedicated "to the memory of the Confederate Soldiers of Randolph County and Vicinity. This includes all soldiers who died on Valley Mountain in 1861 while Gen. Lee was encamped there."[3] On July 23, 2013, a re-dedication ceremony was hosted by the Sons of Confederate Veterans.
Sources
1. "Confederate Monument at Mingo Unveiled." Wheeling Intelligencer. July 24, 1913. Web. Accessed June 27, 2020 via Chronicling America. https://chroniclingamerica.loc.gov/lccn/sn86092536/1913-07-24/ed-1/seq-1/
2. "Mingo monument rededicated." The Inter-Mountain [Elkins, WV]. July 29, 2013. Web. Accessed June 27, 2020. https://www.theintermountain.com/news/local-news/2013/07/mingo-monument-rededicated/
3. Fretwell, Sylvester. "Why is that Confederate statue here?" The Inter-Mountain [Elkins, WV]. July 24, 2017. Web. Accessed June 27, 2020. https://www.theintermountain.com/opinion/columnists/2017/07/why-is-that-confederate-statue-here/
4. Lesser, W. Hunter. Rebels at the Gate: Lee and McClellan on the Front Line of a Nation Divided. Naperville, IL: Sourcebooks, 2004.
5. Cohen, Stan. The Civil War in West Virginia: A Pictorial History. Charleston, WV: Pictorial Histories Publishing Co., 1995.
6. Hendricks, R.F. "Battle of Cheat Mountain." April 11, 2013. e-WV: West Virginia Encyclopedia. Accessed June 27, 2020. https://www.wvencyclopedia.org/articles/1113
7. Maxwell, Hu. The History of Randolph County, West Virginia. Morgantown, WV: Acme Publishing Company, 1898. Web. Accessed June 29, 2020. https://catalog.hathitrust.org/Record/008726473
Image Sources
Inter-Mountain. Newspaper. https://www.theintermountain.com/opinion/columnists/2017/07/why-is-that-confederate-statue-here/

Library of Congress, https://www.loc.gov/pictures/item/2016646191/

Terry T., Find A Grave, https://www.findagrave.com/memorial/29438487/jacob-williamson-marshall#view-photo=110716851

Additional Information