Doncaster Round Barn
Introduction
Built around 1882, the Doncaster Round Barn is historically significant for its unique architecture and connection to the horse ranching industry in Montana. It is now an event venue called The Round Barn at Twin Bridges. The barn was built by the wealthy mine owner, horse breeder, and horse-racing enthusiast Noah Armstrong. One of Armstrong's horses, Spokane, won the 1889 Kentucky Derby. The barn is three-stories tall and is an excellent example of a round barn. It features a tiered roof (a roof for each level), a large main entrance with double doors, vertical board-and-batten siding, and ornamental window detailing. The first level is 95.5 feet wide. The barn was added to the National Register of Historic Places in 2015.
Images
The Doncaster Round Barn was built around 1882 by Noah Armstrong.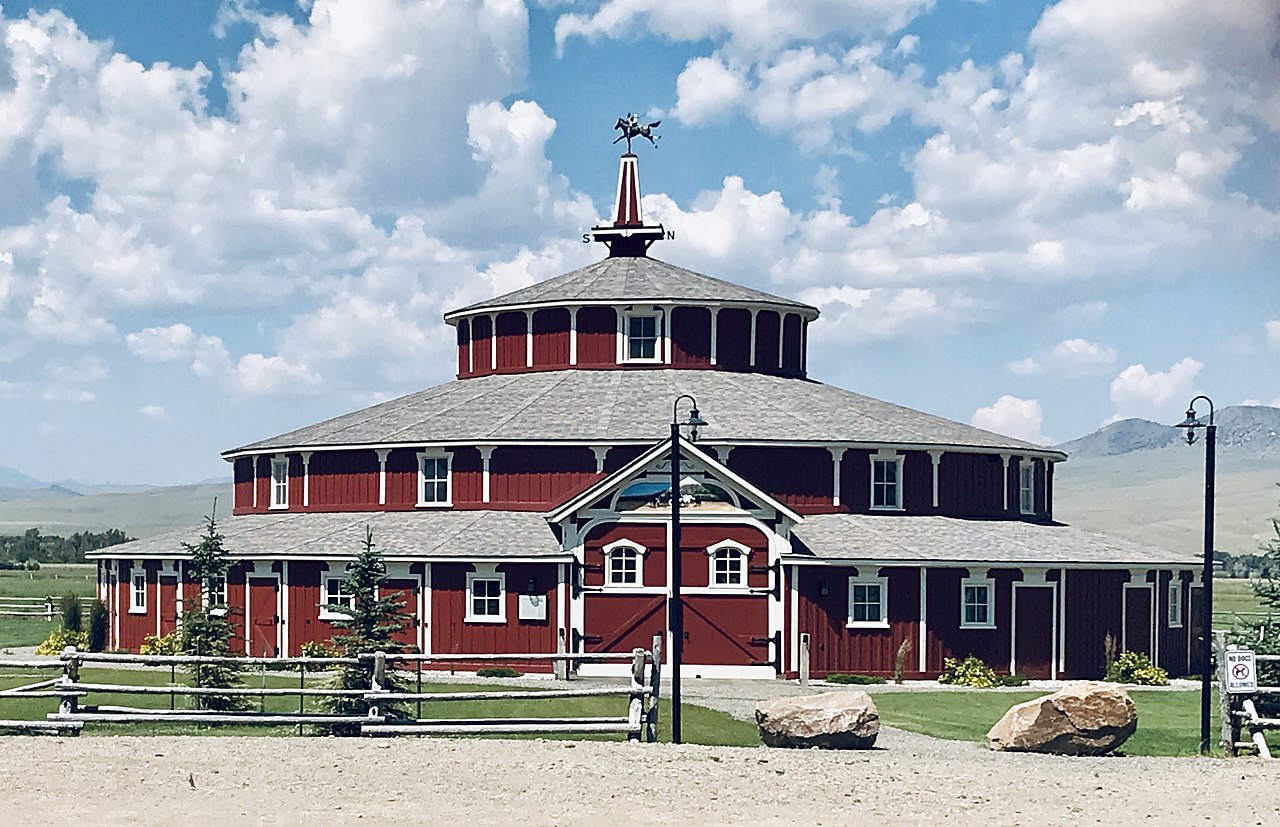 The barn is a popular wedding and event venue.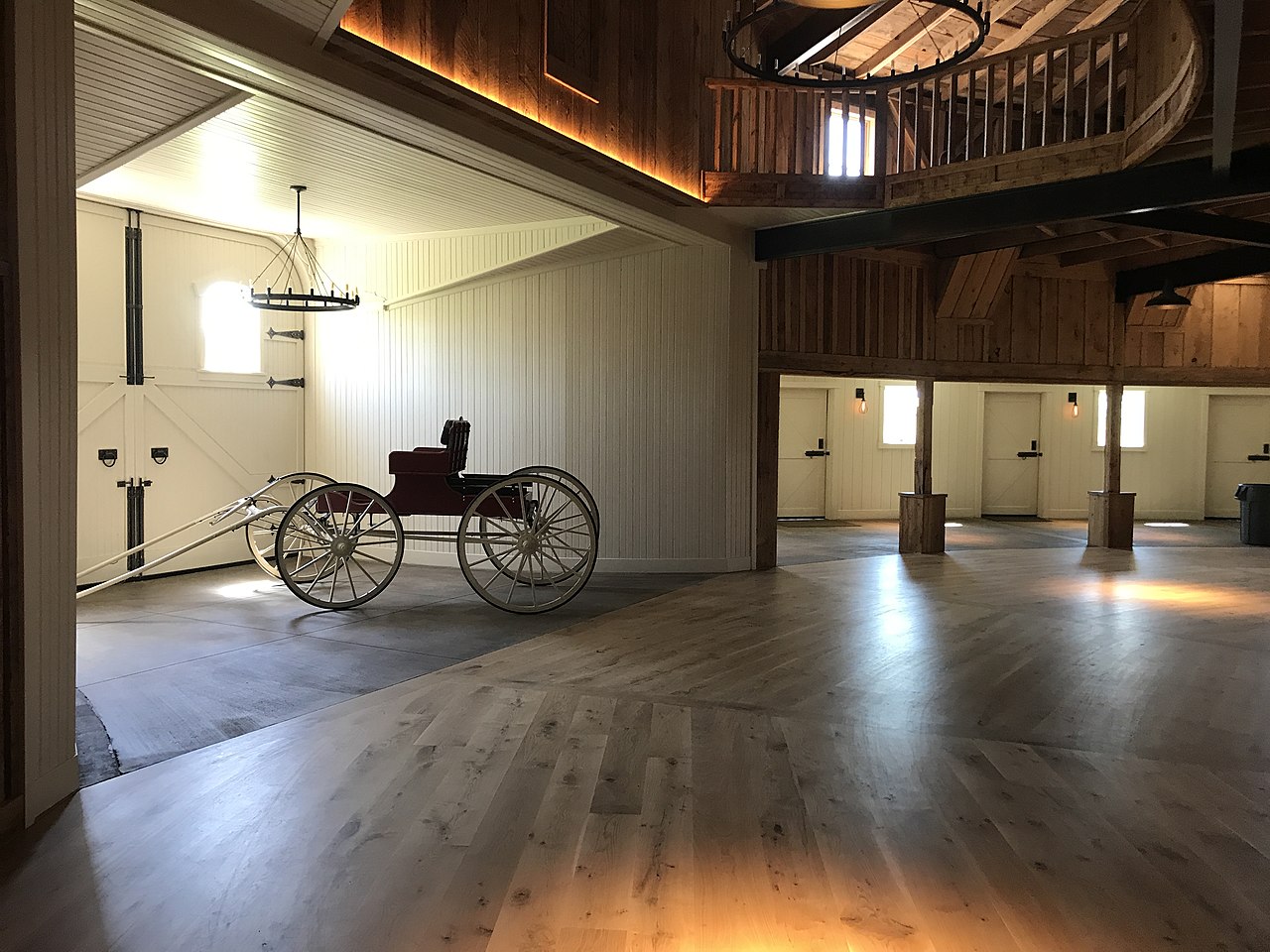 The ranch is situated in the Jefferson River Valley.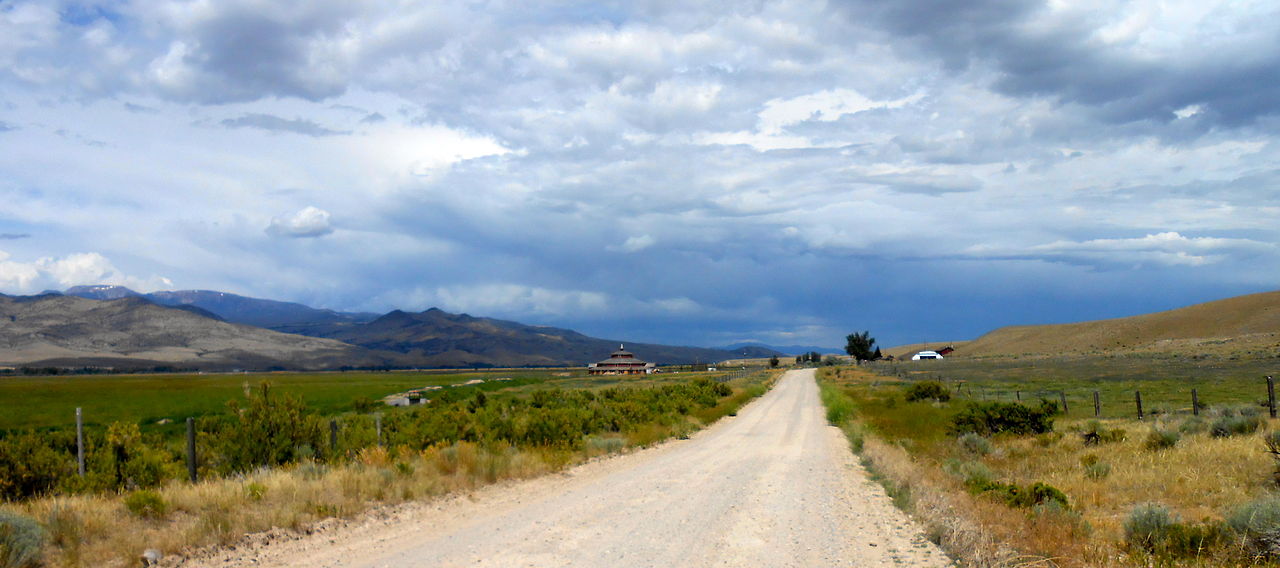 Backstory and Context
Noah Armstrong was born in Ontario, Canada in 1823 and moved to Minnesota in 1853. When he arrived in America, he had knowledge in chemistry and mining, which would prove useful for his career. He moved to Montana in the 1860s and then in 1873 partnered with an owner of an Indianapolis sawmill owner to develop mines in the southwestern part of the state, which was still a territory at the time. They staked mining claims in Pioneer Mountains and on Lion Mountain in the Bryant Mining District. They also built a smelter in 1874 in a mining camp. Three years later, Armstrong formed the Hecla Consolidated Mining Company and continued to develop mines in the district.
He left the company in 1879 but continued to assay (the process of determining the quality of ore) and mine on a smaller scale. He also was involved in banking. Around this time, Armstrong decided to become a horse breeder (it is not readily apparent where his interest in horses originated). He bought the ranch property in 1882 and over time bought additional land, growing the ranch to more than 4,000 acres. He named it Doncaster Ranch after his favorite horse at the time. He grew several types of grasses for his horses: red top, Lucerne, timothy, bluegrass, and varieties of clover. Armstrong bought horses from Kentucky and erected other buildings on the ranch in addition to the barn. The horse stalls in the barn no longer exist but were designed in such a way that horses could see each other. Hay was stored on the second level. The barn also had a circular training track, a windmill, and a grain elevator.
The ranch was successful; Armstrong raised and sold horses and as noted above, one of them, Spokane, won the Kentucky Derby in 1889 (the racetrack at the time was 1.5 miles long and was changed to 1.25 miles in 1896, this means that Spokane's record still stands). He sold the ranch in 1900. The next owner, Max Lauterbach, raised cattle on the ranch. Hereford cattle were later raised here beginning in 1933 by owner Arthur Bayers, whose family operated the ranch for 50 years. They sold cattle to 38 states as well as to Hungary and Africa. The Hamilton Ranch Company bought the property in 1977 and the current owners in 2010.
Sources
Axline, Jon. "Doncaster Round Barn." National Park Service - National Register of Historic Places Nomination Form. April 14, 2015. https://mhs.mt.gov/Portals/11/shpo/docs/NRnoms/MT_MadisonCo_DoncasterRoundBarn.pdf.
"History."The Round Barn at Twin Bridges. Accessed June 26. http://historicroundbarn.com/history.
The Montana National Register Sign Program. "Doncaster Round Barn: "Round Barn at Twin Bridges." Montana Historical Society - Digital Vault. Accessed June 26, 2020, http://digitalvault.mhs.mt.gov/items/show/20210.
Image Sources
All photos via Wikimedia Commons: https://commons.wikimedia.org/wiki/Category:Doncaster_Round_Barn

Additional Information