Bar Gernika
Introduction
Originally built as a Chinese Laundromat in 1912, the 202 S. Capital Blvd building now houses one of the many Basque owned establishments on Grove street in downtown Boise. In 1991 the historic building was salvaged and adapted into Bar Gernika, a Basque eatery and pub, that serves traditional Basque comfort food. Located next to historic Basque landmarks like the Anduiza Fronton and the Basque Museum & Cultural Center, Bar Gernika preserves traditional Basque foodways and contributes to the Basque legacy in Boise by sharing their cuisine with the local community.
Images
Cub Tavern before renovations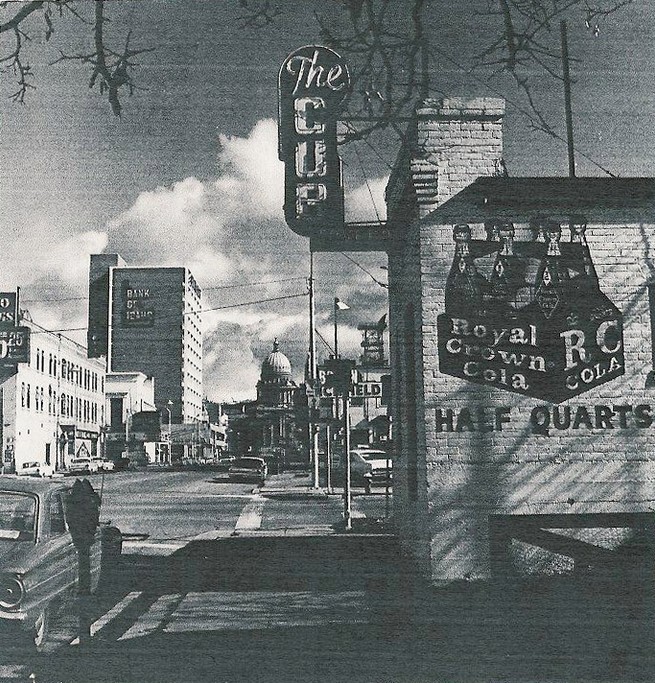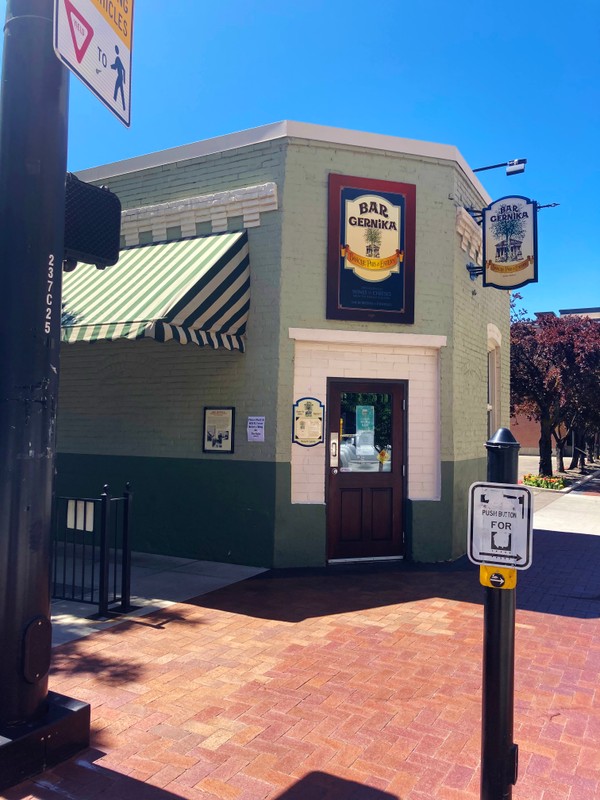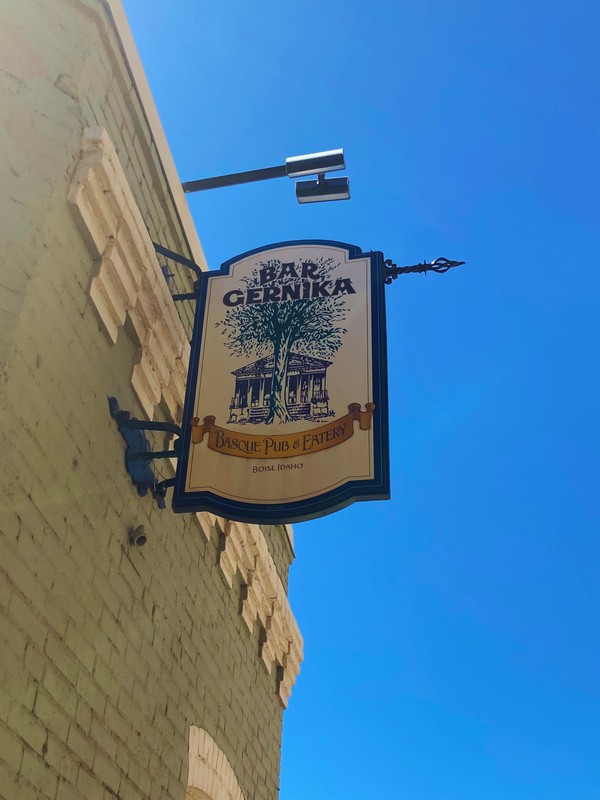 Backstory and Context
On the corner of West Grove Street and South Capital Blvd, the building which currently houses the Basque eatery "Bar Gernika" was built in 1912 as a Chinese laundromat called Quong Chong Laundry. Although the building was not originally built or used by Basque immigrants, it was constructed in a highly diverse area that contained many other Basque and Chinese establishments. During this time period, people of Basque heritage were not the only people immigrating to Boise. However, unlike the Basques who came for prospects in the sheep industry, Chinese immigrants pursued gold mining. In 1862 gold was discovered in the Boise Basin, causing many people including Chinese men to migrate to Idaho in search of work as miners. The Chinese population stayed in Boise and Idaho City until the 1920's when the gold outcrop in the area dissipated. 
Around this time, the laundromat was sold and served as a variety of different restaurants before eventually becoming the "Cub Tavern" in 1948. For the next 40 years, the building remained a tavern amidst the growing Basque presence on Grove Street. In addition to the other historic Basque buildings, the Basque Museum & Cultural Center and the Basque center, along with other Basque businesses were established, creating a centralized hub for the Basque community. Upon the eventual closure of the "Cub Tavern", Adelia Simplot, the daughter of a first-generation Basque immigrant, saved the building from being demolished and purchased it in 1990. In an effort to preserve the Basque legacy in Boise, it was quickly remodeled into a Basque pub and restaurant that serves Basque comfort foods. Since 1991, Bar Gernika has become well known in the area for its traditional Basque menu and significance in downtown Boise. 
Sources
Bar Gernika: Basque Pub & Eatery , Boise Basque Tour. Accessed June 24th 2020. https://boisebasquetour.wordpress.com/block-site-5/.
Campbell, Renae. Chinese Pioneers of the Boise Basin, Intermountain Histories. February 6th 2018. Accessed June 24th 2020. https://www.intermountainhistories.org/items/show/141.
Totoricaguena, Gloria. Boise Basques: Dreamers and Doers. 2nd Edition. Reno, NV. Center for Basque Studies , 2004.
Image Sources
Basque Museum & Cultural Center

Provided by Kristina Cockerille

Provided by Kristina Cockerille

Additional Information