Anduiza Fronton and Boarding House
Introduction
Located on the same street as the Cyrus Jacobs-Uberuaga Boarding House, the Anduiza Hotel and Fronton was built in 1914 to accommodate the large number of Basque men migrating to the United States for work. Originally operating as both a Basque handball court and as a boarding house, the building was modified into office space for an engineering firm for around 30 years before being restored to a fronton in the early 1970's. This historic building is still operated as a fronton on Boise's Basque Block where it is open for public use.
Images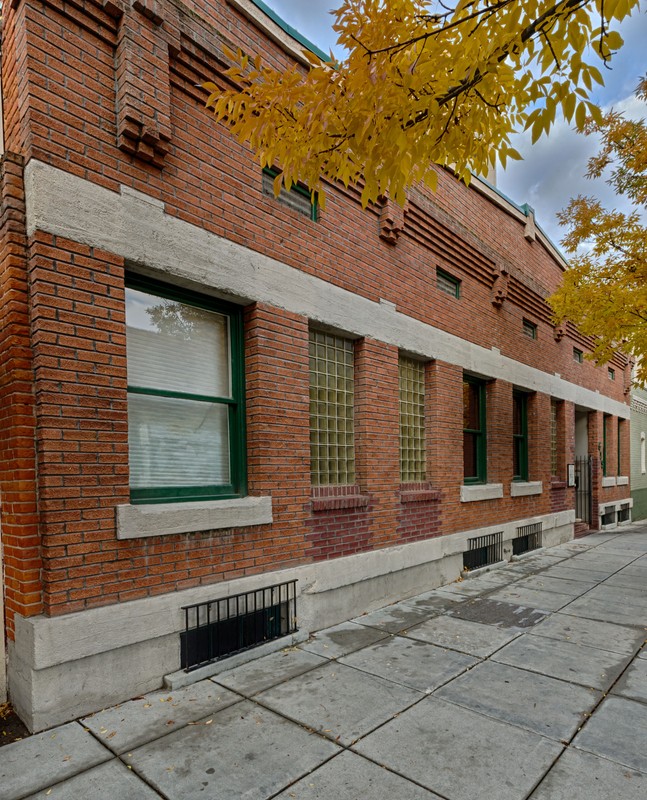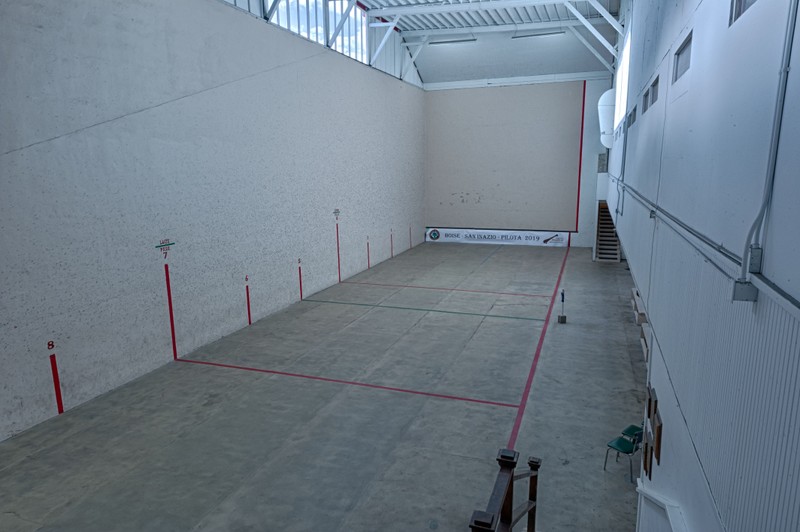 Backstory and Context
During the early 20th century, southern Idaho as well as parts of Nevada, Arizona, and California saw a high influx of Basque immigrants enter the area to pursue work in the sheep industry. Although many had little experience in this line of work from the old country, the Basque population was widely known for raising livestock in the American West. This prolific industry provided the growing population in Boise with a source of food and clothing and influenced many to emigrate from the Basque country for steady work as a sheep herder. As a result, housing for these immigrants was in high demand and in 1914 the Anduiza family built the Anduiza Hotel and Fronton on the same street as the Basque Uberuaga Boarding House. 
In the American West, boarding houses provided reliable housing for young Basque men seeking work and in Boise, the Anduiza Hotel and Fronton was one of many boarding houses for the Basques in the area. This building, however, did not only function as a boarding house, but also contained a Basque handball court called a fronton. Unlike traditional frontons, the Anduizas built theirs indoors and joined it with the boarding house. The Anduizas hosted many handball competitions at their fronton which was open to the community for use until 1945 when the family sold the building, officially closing the boarding house and fronton. 
Between 1945 and 1993, the building was owned by the U.S. Department of Veterans Affairs for a brief time before being purchased by the Briggs Engineering firm who used the old boarding house rooms as offices. Despite the change in ownership, the fronton was never remodeled and was instead used as storage space by the engineering firm. In 1972, the Idaho Basque Studies Program, in a partnership with Briggs Engineering, restored the fronton and opened it back up for use by the community. Finally in 1993, Adelia Simplot, the daughter of a Basque immigrant, bought back the building from the Briggs. The Basque Fronton Association now runs the space which currently remains an operating handball court in downtown Boise.
Sources
Mackey, Meggan Laxalt. Lekuak: The Basque Places of Boise, Idaho. Reno, Nevada. Center for Basque Studies Press, 2018.
Mackey, M. L. (Ed.). Etxea: The Cyrus Jacobs-Uberuaga House. Boise, ID. Basque Museum & Cultural Center, 2010.
Image Sources
Basque Museum & Cultural Center

Basque Museum & Cultural Center

Additional Information