General Albert Pike Statue (1901-2020)
Introduction
A published poet, successful lawyer, ineffectual Confederate general, and Masonic leader, Albert Pike left behind a complex legacy. The decision to erect this monument was controversial in 1901, with members of the Grand Army of the Republic, a fraternal order of former Union soldiers supporters, leading the opposition. Supporters of the monument emphasized that it was explicitly designed to honor Pike's role as an influential Freemason. Though born in 1809 in Massachusetts, Pike immigrated west in 1831, eventually setting Little Rock, Arkansas. He edited a local newspaper and pursued a legal career, including representing several Native tribes before the U.S. Supreme Court. He served in the Mexican American War. He also joined the Scottish Rite Freemasons, eventually obtaining the highest possible rank awarded. During the Civil War, Albert Pike negotiated treaties with the Five Tribes (Cherokee, Choctaw, Chickasaw, Creek, and Seminole) for the Confederacy. He led Native-American troops as a Confederate general, but he later resigned his commission after multiple failures and quarrels with other Confederate officers. After the Civil War, he devoted his time to the Masons, developing new rituals. In the wake of his death in 1891, the Scottish Rite Masons erected a monument to him in Washington, D.C. in 1901. The only monument to a Confederate general in the United States capital, the statue has drawn criticism and protests since its inception. On June 19, 2020, during nationwide protests in the wake of George Floyd's death, the statue was pulled down and set alight by protestors. The monument was removed shortly after by the National Park Service.
Images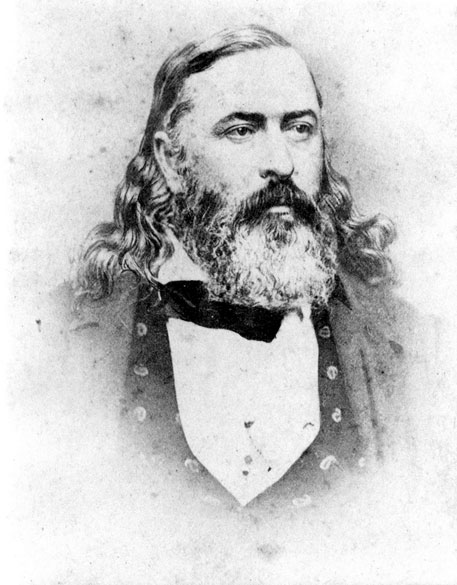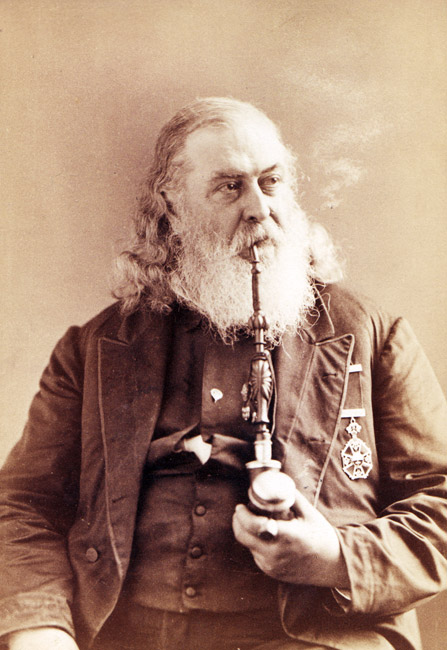 Toppled Statue of Albert Pike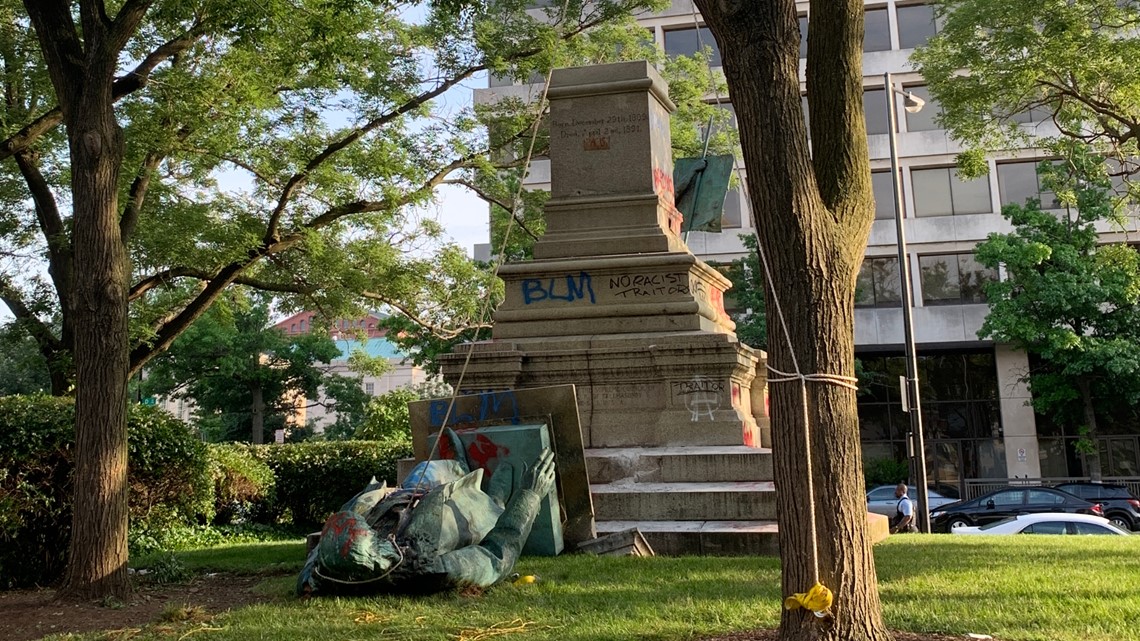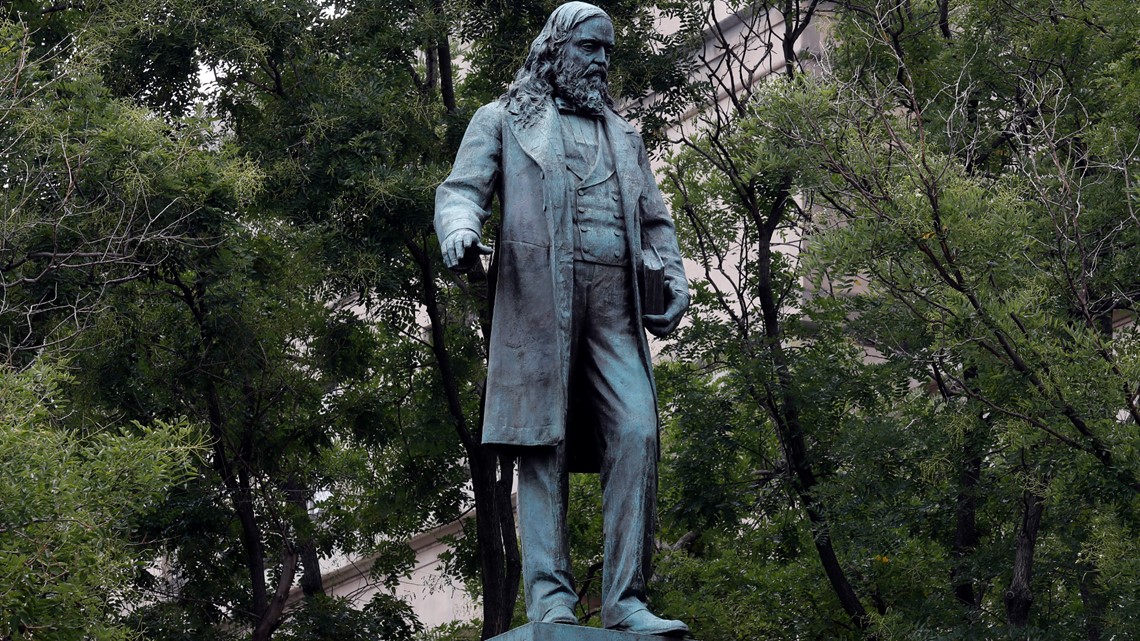 Backstory and Context
Albert Pike was born in 1809 to a modest Massachusetts family. Attending local schools, Pike developed a strong interest in literature, poetry, and language. Although he passed the entry exam to Harvard at sixteen, his family couldn't afford the tuition. Despite the setback, Pike continued to read and write while teaching in various schools across Massachusetts. In particular, Pike began writing poetry and throughout his life he published a large number of individual poems and poetry collections.
In 1831, Pike abandoned Massachusetts for the West, venturing to Santa Fe by way of Missouri. During his adventures in Spanish New Mexico and Texas, Pike engaged in several failed trading and trapping expeditions. His adventures were later published as Prose Sketches and Poems Written in the Western Country, one of the earliest travel accounts of the region.
By 1833 Pike had settled in Little Rock, Arkansas. Pike quickly became a prominent figure in the young state, first becoming the editor and owner of the Arkansas Advocate and then developing lucrative legal career. He dove into local politics as a Whig and Know-Nothing. In the Mexican-American War, Pike commanded a company within a volunteer Arkansas cavalry regiment and saw action at the Battle of Buena Vista. He returned to law after the war, and in the 1850s represented the Creek, Choctaw, and Chickasaw Nations of Indian Territory to the west before the U.S. Supreme Court. He also developed an interest in Masonry after joining in 1850 and rose through the organizations ranks. In 1859, he rose to the rank of Grand Commander, the highest rank in the Scottish Rite and a position he held for life.
Although Pike hoped the Union would remain intact, he believed in states' rights and the right of secession. When Arkansas seceded in 1861, Pike supported the Confederacy and given his prior experience representing Native-Americans, he was appointed a Confederate commissioner to the tribes of Indian Territory. Indian Territory (modern Oklahoma) was home to over a dozen Native tribes, most prominently the Cherokee, Choctaw, Chickasaw Creek, and Seminole. Albert Pike manged to secure alliances with these Indian tribes, although he engaged in fraudulent tactics to secure treaties with the Creek and Seminole Nations.
As a result of Pike diplomatic successes, the Confederacy appointed him a brigadier general commanding Native-Americans in Indian Territory. Pike's Confederate military career proved lackluster. Commanding some 2,500 Indian troops at the Battle of Pea Ridge in March 1862, he and his forces turned in a poor performance, and Cherokees under his command scalped Union soldiers. In the summer of 1862, when Federal forces invaded Indian Territory, Pike retreated nearly to the Texas border and refused to engage the enemy. Pike's unwillingness to either fight or transfer his troops elsewhere caused friction between Pike and his commander Thomas C. Hindman. The feud ultimately resulted in Pike's arrest and resignation from the Confederate army.
After the Civil War, Pike landed in Memphis, Tennessee where he resumed his legal career and edited several local newspapers. Although there is not a definitive source to either prove or disprove Pike's involvement in the early organization of the Ku Klux Klan, some believe that Pike may have assisted in the formation of the organization. Pike assumed a clear leadership role in Freemasonry after the Civil War, writing new rituals (Morals and Dogma) for the Scottish Rite Masons which were used nationally for many years. Pike later moved to Washington, D.C., and he passed away at the Scottish Rite Temple in 1891.
In the wake of his death, Albert Pike was remembered primarily for his Masonic and literary work. He was buried in Oak Hill Cemetery in D.C., but in 1944 his body was relocated to the Scottish Rite Temple. Pike once stated, "When I am dead, I wish my monument to be builded only in the hearts and memories of my brethren of the Ancient and Adopted Rite."[5] In Washington, D.C. Pike's Masonic brethren called for an actual monument to their fallen brother. As the monument was to be in the District of Columbia, Masons required Congressional approval, which spurred a fight over Pike's Confederate past. Members of the Grand Army of the Republic, a Union veteran organization, claimed a monument to a Confederate general in the nation's capital would be disgraceful. The Masons argued the monument was a tribute to Pike's Masonic, not Confederate, legacy, and Congress approved the monument in 1898.
The monument itself was sculpted by Italian-born Gaetano Trentanove who had met Pike. The monument depicts an eleven foot tall Pike atop a pedastal, with a goddess depicting Masonry at his feet holding a Scottish Rite banner. The monument was dedicated in 1901, and the ceremonies featured hundreds of Masons from across the country and a number of speakers. Almost no reference was made to Pike's Confederate career. As one speaker noted, "Although Albert Pike was a soldier in the civil war, this statue will commemorate him rather as a victor in the honorable rivalries of peace."
Despite the Masonic nature of the statue, Pike's Confederate tenure did not go unforgotten, especially as it is the only statute of a Confederate general in Washington, D.C. The United Daughters of the Confederacy held ceremonies at the statue on Pike's birthday for some years. In 1992, there was a local effort to have the statue removed, but it fizzled. In the wake of the 2017 Unite the Right rally in Charlottesville, protests again targeted the Pike statue, and the DC Council called for the statue's removal. As one protestor noted, "It doesn't matter that he's not being honored as a Confederate general. He still has a long history of supporting racist causes."[9]
In 2020, during the nationwide protests following the death of George Floyd, calls continued for the removal of the Pike statue. On June 19, 2020, during a rally held on Juneteenth (celebrating the end of slavery in 1865), protestors pulled down the statue of Albert Pike and set it on fire. The National Park Service, which is responsible for the statue's upkeep, removed it from the location.
Sources
1. Moneyhon, Carl. "Albert Pike (1809-1891)." Encyclopedia of Arkansas. June 20, 2020. Web. Accessed June 22, 2020. https://encyclopediaofarkansas.net/entries/albert-pike-1737/
2. Cutrer, Thomas W. "Pike, Albert." Handbook of Texas Online. June 15, 2010. Web. Accessed June 22, 2020. https://tshaonline.org/handbook/online/articles/fpi18
3. Westmoreland, Ingrid P. "Pike, Albert (1809-1891)." Encyclopedia of Oklahoma History and Culture. Web. Accessed June 22, 2020. https://www.okhistory.org/publications/enc/entry.php?entry=PI006
4. "Brigadier General Albert Pike, (sculpture)." Smithsonian Institution Research Information System. Web. Accessed June 22, 2020. https://siris-artinventories.si.edu/ipac20/ipac.jsp?&profile=all&source=~!siartinventories&uri=full=3100001~!325362~!0#focus
5. Jacob, Kathryn Allamong. Testament to Union: Civil War Monuments in Washington, D.C. Baltimore, MD: Johns Hopkins Press, 1998.
6. "A Centennial Day. Scottish Rite Celebrating a Notable Anniversary. Unveiling of the Pike Statue." [Washington, D.C.] Evening Star. October 23, 1901. Web. Accessed June 23, 2020 via Chronicling America. https://chroniclingamerica.loc.gov/lccn/sn83045462/1901-10-23/ed-1/seq-7/
7. "Pike Monument Unveiled." Washington Times. October 24, 1901. Web. Accessed June 23, 2020 via Chronicling America. https://chroniclingamerica.loc.gov/lccn/sn87062245/1901-10-24/ed-1/seq-2/
8. Sadon, Rachel and Christian Zapata. "Protestors Topple, Burn Statue of Confederate General Albert Pike in Judiciary Square." DCist. June 20, 2020. Web. Accessed June 24, 2020. https://dcist.com/story/20/06/20/protesters-confederate-general-statue-albert-pike-in-dc/
9. Council of the District of Columbia. "Proposed Resolution." 2017. Web. Accessed June 24, 2020. https://lims.dccouncil.us/downloads/LIMS/38698/Introduction/PR22-0436-Introduction.pdf
Image Sources
Library of Congress, https://www.loc.gov/resource/npcc.19507/

Encyclopedia of Arkansas, https://encyclopediaofarkansas.net/media/albert-pike-6958/

Encyclopedia of Arkansas, https://encyclopediaofarkansas.net/media/albert-pike-6958/

WUSA9, https://www.wusa9.com/article/news/local/dc/albert-pike-statue-dc-toppled-toground-juneteenth-protests-who-was-albert-pike/65-54c86e07-065d-4a8e-819a-70fda3549f80

Alex Brandon, AP, WUSA9, https://www.wusa9.com/article/news/local/dc/albert-pike-statue-dc-toppled-toground-juneteenth-protests-who-was-albert-pike/65-54c86e07-065d-4a8e-819a-70fda3549f80

Additional Information