Ballentine Vineyards
Introduction
Author-Uploaded Audio
Ballentine Vineyards was founded the families of Libero Pocai, who arrived in Napa Valley from Lucca, Italy in 1906, and John Ballentine, who arrived from Tyrone County, Ireland in 1922. When their descendants married in 1953, their wineries merged to become Ballentine Vineyards. It is currently in its fourth generation as a winery.
Images
Ballentine Vineyards painting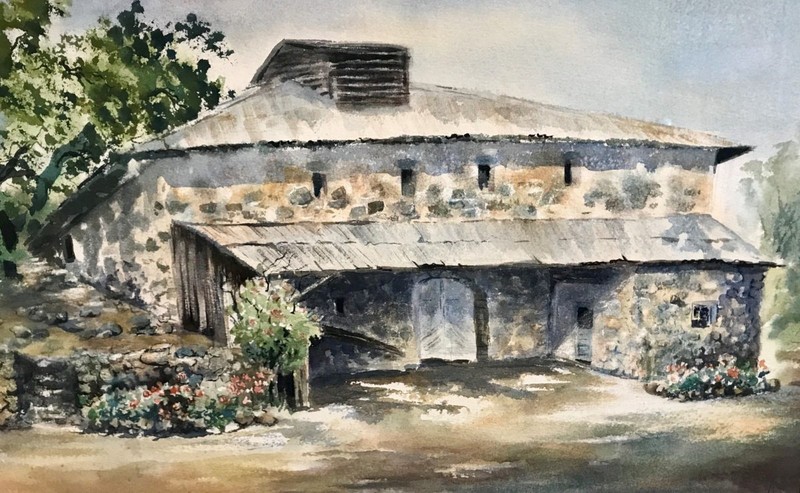 Libero Pocai and his wife, Mary, came to Napa Valley from Lucca, Italy in 1906. Their great-grandson, Frank Ballentine, now owns and operates their land..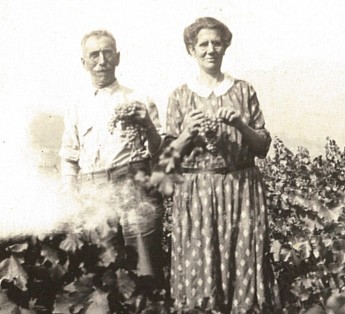 Backstory and Context
Author-Uploaded Audio
In 1906, Libero Pocai, an immigrant from Lucca, Italy, purchased 60 acres of land in Napa Valley using only a handful of gold coins. He envisioned the land becoming a vineyard and winery, and he began to grow Zinfandel grapes. Soon, he named the land "L. Pocai & Sons Winery & Vineyard." By 1947, the winery produced a Zinfandel that won a prize at the California State Fair Wine Competition.
Meanwhile, in 1922, John Ballentine, an immigrant from Tyrone County, Ireland, arrived in Napa Valley after spending over a decade in San Francisco. He bought 160 acres in Napa on the west side of Howell Mountain, previously the site of Sutter Home Winery. Ballentine renamed this property Ballentine Deer Park in memory of a farm in Ireland. Upon the conclusion of Prohibition in 1933, Ballentine began producing wines on site, including one of the first Cabernet Sauvignons in Napa Valley. Together with his son, Ballentine also purchased two neighboring vineyards.
In 1953, through the wedding of Van Ballentine (son of John Ballentine) and Betty Pocai, two important family wine-making traditions in Napa Valley became combined into one. Following the union of Van Ballentine and Betty Pocai, Ballentine Vineyards has since produced a fourth generation, as their son Frank Ballentine now owns and operates the property.
Ballentine Vineyards prides itself in having grown its grapes using the same methods for over one hundred years. It honors sustainable farming traditions, while seeking to minimize its impact upon the land. In addition, through a special rainwater collection and treatment system, Ballentine Vineyards harvests rainwater from the roofs of its buildings and recycles all of the water used in the winery to irrigate its crops. It is also a solar-powered winery.
Today, Ballentine Vineyards retains the nickname "Pocai" in honor of one of its original founders, Libero Pocai, and his sons, who helped grow the vineyard and winery into the business that it is today.
Sources
"Ballentine Vineyards - Historic Roots." Ballentine Vineyards. Accessed June 21st 2020. https://ballentinevineyards.com/about-us/.
Image Sources
Ballentine Vineyards

Ballentine Vineyards

Ballentine Vineyards

Additional Information