Crow's Grocery Store
Introduction
On April 4th, 1968 Martin Luther King Jr. was assassinated in Memphis Tennessee and many riots broke out throughout the South and the country in reaction to his death. The majority were reported in Pensacola, Tallahassee, Gainesville, Fort Pierce, Pompano Beach, Tampa, and Jacksonville. Here, at the corner of Lake Bradford Road and Lake Ave, was once a small grocery store called Crow's Grocery Store. During the riot in Tallahassee, someone threw a firebomb (i.e., a molotov cocktail) into Crow's while 19-year-old Travis Crow, the son of the store's owners, was still inside. Travis did not escape and suffocated to death. Many others died during the riots that occurred around the country after King's assassination.
Images
Photo showing the aftermath of the fire that all but destroyed Crow's Grocery Store and killed Travis Crow.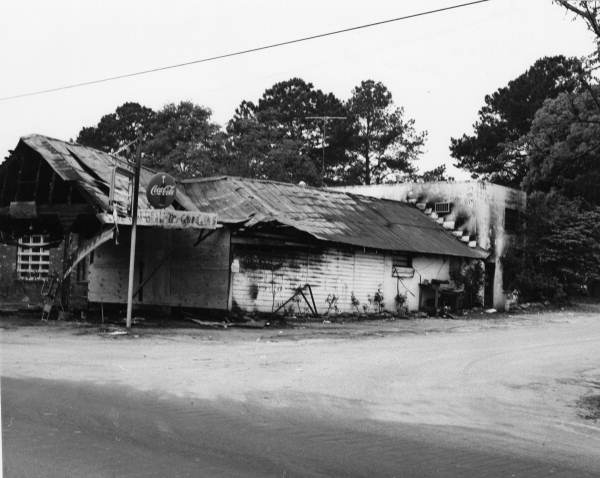 Sources
"King slaying sets off violence at Negro ghettos, college campuses." United Press International. April 5, 1968. https://www.upi.com/Archives/1968/04/05/King-slaying-sets-off-violence-at-Negro-ghettos-college-camp...

"View showing fire damage to Crow's Grocery store at 1902 Lake Bradford Road in Tallahassee, Florida." Florida Memory. Accessed January 1, 2015. https://www.floridamemory.com/items/show/54267.