Morrison Manor
Introduction
Once a cobbler's workshop which produced and sold shoes throughout Westchester County and New Jersey, this 19th century Queen Anne style mansion became the country home of one of the early 20th century's greatest stage actors, Lewis Morrison. Morrison struggled with his identity as a Black and Jewish man during and after the Civil War and found a home on stage. Morrison's portrayal of Mephistopheles in Goethe's Faust was legendary. He performed all over America and Europe and earned worldwide acclaim for his talent. His family continued to own this stately home for years after his death.
Images
Poster for Morrison's version of Goethe's Faust (1889)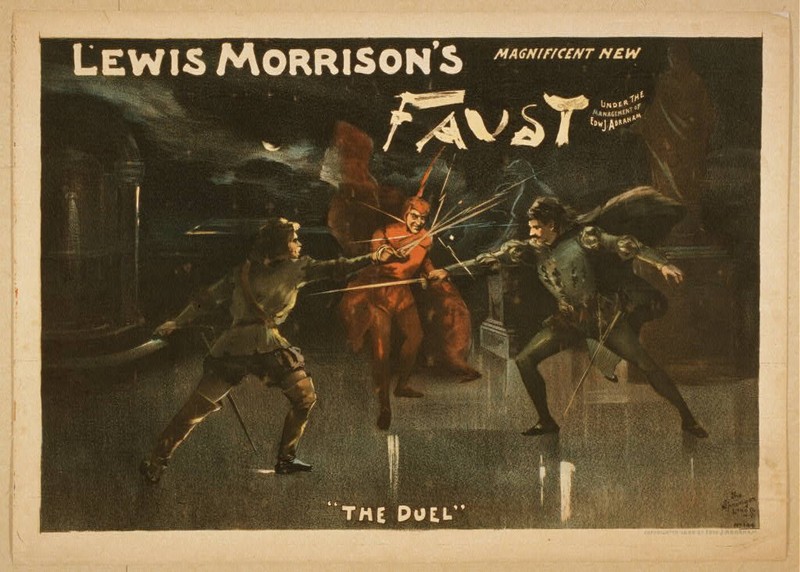 Lewis Morrison as Mephistopheles in Goethe's Faust (1905)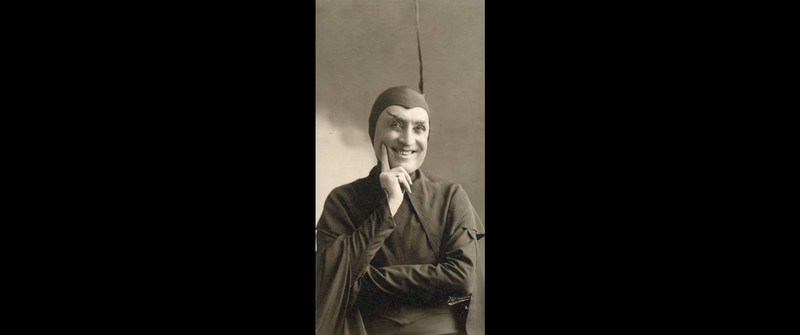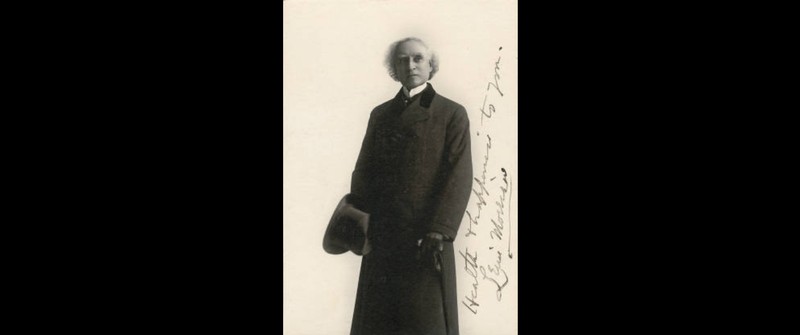 Morrison Manor (Modern Day)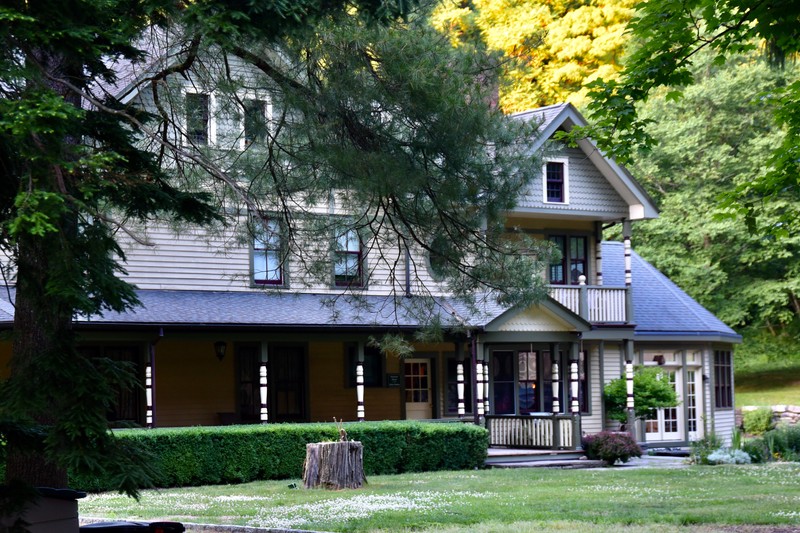 Morrison Manor (Modern Day)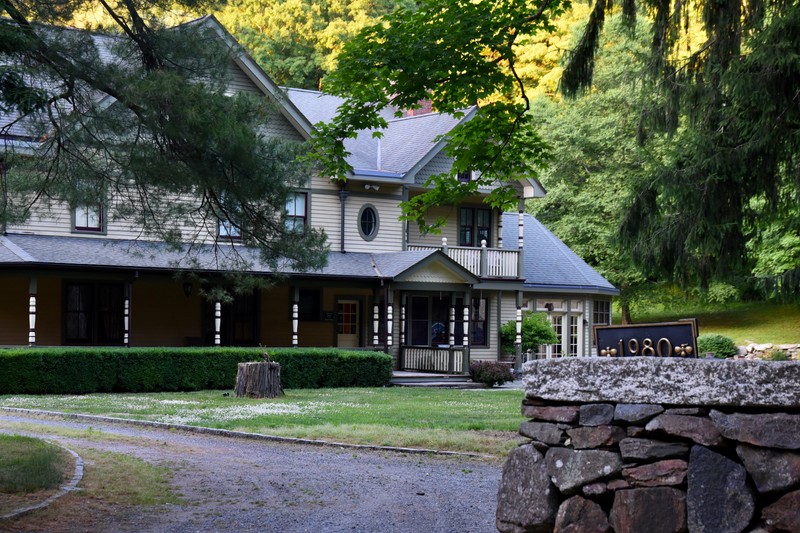 Backstory and Context
The land where this Queen Anne style home sits now was originally the home and workshop of local cobbler and shoe seller Alfred Wright in the 1860s. For almost 40 years, Wright made and sold shoes to stores and dealers across Westchester County and into parts of New Jersey, which included providing shoes for use at Sing Sing Prison, in Ossining. When his health began to fail Wright retired to his property in Peekskill and continued to operate his business until his death in 1882. After a year and a half his widow discontinued his work and the property in Yorktown went up for sale.
In 1892, the property was acquired and used as a country home by renowned stage actor Lewis Morrison. Born Moritz (Morris) W. Morris in Jamaica, him and his mother moved to the New Orleans area just before the outbreak of the Civil War. When the war started he was enlisted into the 1st Louisiana Native Guard, the first official Black military regiment in the Confederacy. He quickly rose to the rank of lieutenant and became the first Black-Jewish officer in the Confederate Army. However, in February of 1862, the Louisiana State Legislature banned all people of color from bearing arms and serving in the Confederate Army and the Louisiana Native Guard was formerly disbanded. After the siege and occupation of New Orleans by the Union Army in May of that same year, Morris and a small number of the former Louisiana Native Guard soldiers joined the Union and were organized into a new unit of the same name. Morrison maintained his rank of lieutenant and again became the first Black-Jewish officer, this time in the Union Army.
After the war, Moritz changed his name to Lewis Morrison and began his acting career in New Orleans. He gradually gained notoriety as an actor of note and even secured for himself a supporting role to Edwin Booth, older brother of the infamous assassin John Wilkes Booth who killed Abraham Lincoln at Ford's Theater in 1865. In the 1880s he moved to Philadelphia and quickly rose to stardom. He eventually toured around the world and became a theater icon for his portrayal of Mephistopheles in Goethe's Faust which opened in New York in 1889.
After Morrison's death in 1906 his daughter Adrienne continued to own the property until 1915. Adrienne was Morrison's daughter from his first marriage to actress Rose Wood. A popular actress in her own right, Adrienne married stage actor and silent film pioneer Richard Bennett in 1903. Adrienne was mother to Barbara Bennett (who married tenor Morton Downey Sr), Constance Bennett, and Joan Bennett (who were both successful film stars).
Sources
Savage, Joni. "Morris W. Morris/ Lewis Morrison (1845-1906) •," September 8, 2018. https://www.Blackpast.org/african-american-history/morris-morris-w-lewis-morrison-1845-1906/.
Kellow, Brian. The Bennetts: an Acting Family. Lexington, KY: U.P. of Kentucky, 2004.
Hollandsworth, James G. Louisiana Native Guards: The Black Military Experience During the Civil War. Baton Rouge, LA: LSU Press, 1998.
Brown, Thoma A. A History of the New York Stage: From the First Performance in 1732 to 1901. 2. Vol. 2. New York, NY: Blom, 1964.
Image Sources
Library of Congress - https://www.loc.gov/pictures/item/2014636073/

University of Washington Libraries, Special Collections - https://digitalcollections.lib.washington.edu/digital/collection/sayre/id/7017/rec/1

University of Washington Libraries, Special Collections - https://digitalcollections.lib.washington.edu/digital/collection/sayre/id/7842/rec/2

Photo by John Vecchiolla Photography

Photo by John Vecchiolla Photography

Additional Information