Room 2: Convent life
Introduction
Mother Eugenie Aude served as the school's first Mother Superior. As more Religious of the Sacred Heart arrived and students enrolled, the foundation began to thrive. In addition to teaching young girls, Grand Coteau housed a novitiate to teach and train young nuns entering the order. In 1825, another foundation, St. Michael's, was planned in St. James Parish and Mother Aude left to begin the third Academy established by the Religious of the Sacred Heart in America.
Images
Because the Religious were cloistered, dentists as well as doctors visited the convent. The portable dentist chair was kept for such visits. The drill was powered by a foot pedal.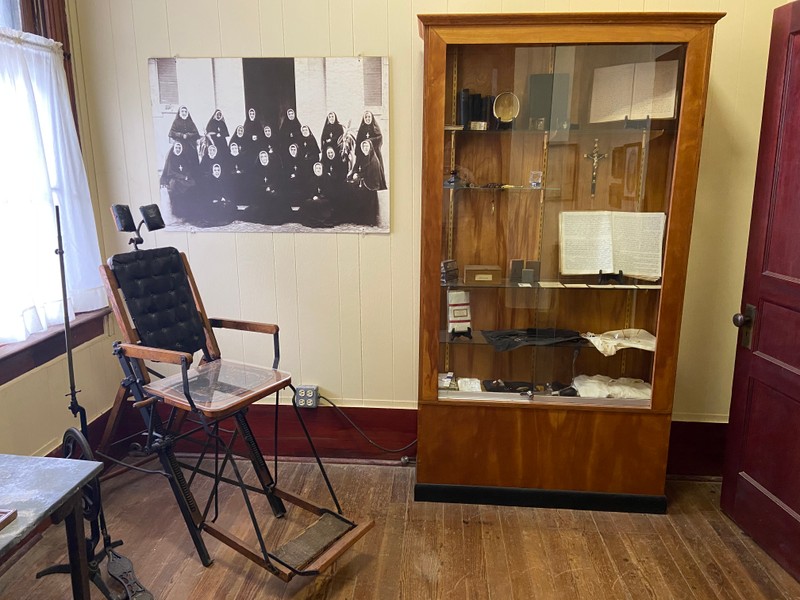 The mannequin is wearing the habit of the Religious of the Sacred Heart. She is wearing a profession cross with the motto of the Society: CUAU- Cor Unum et Anima Unum. One side has the Sacred Heart of Jesus and the other the Immaculate Heart of Mary.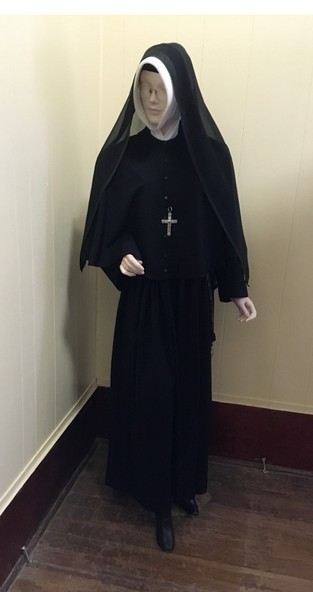 Before the invention of synthetic materials, the ruff or frill around the face was pressed into shape using a fluting iron. This one on display is an electric version. Earlier versions would have used hot coals to heat the brass rods through which the material was fed. One can only imagine that efforts were short lived given the humidity of Louisiana.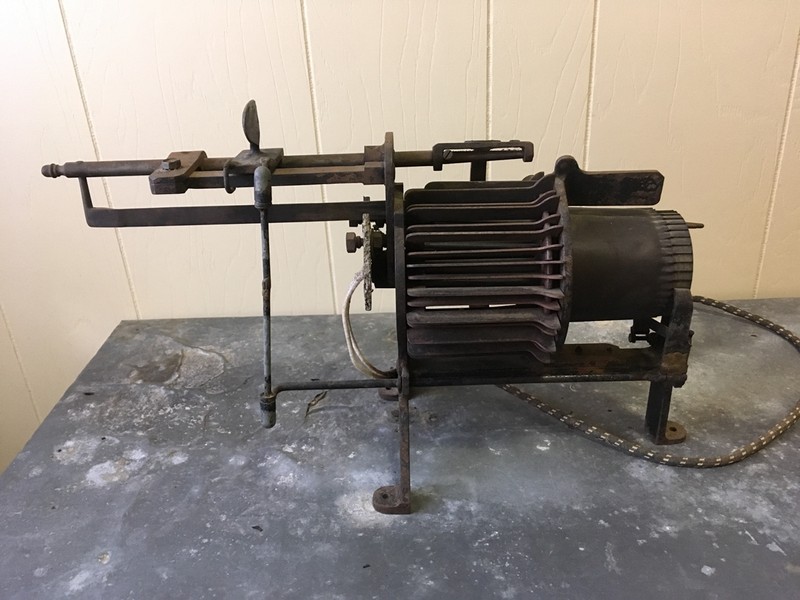 This small brass statue of Mary would have resided on the Superior's desk. Under the base is the seal of the Society. These seals were used to imprint wax used to seal correspondence.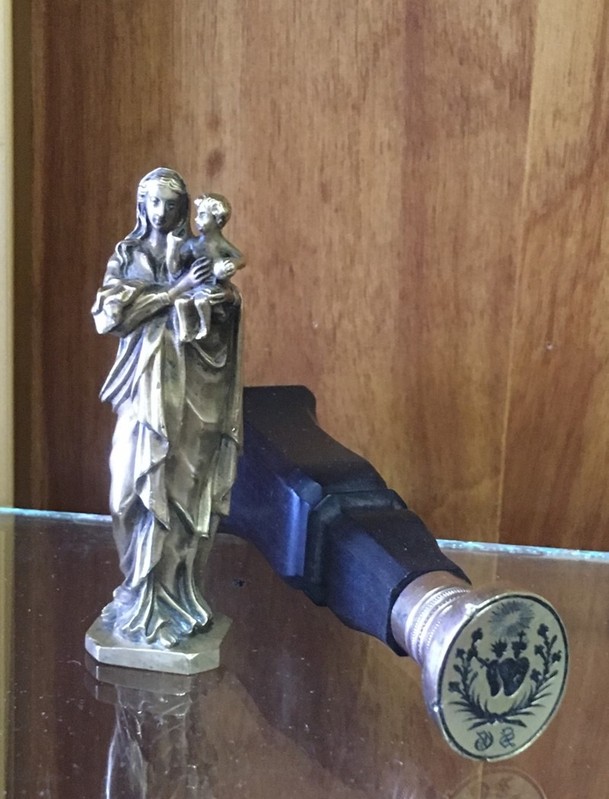 The annual letters was a compilation of news from each house of the Society. These accounts were sent to the Mother House in Paris where they were hand written and circulated to each convent.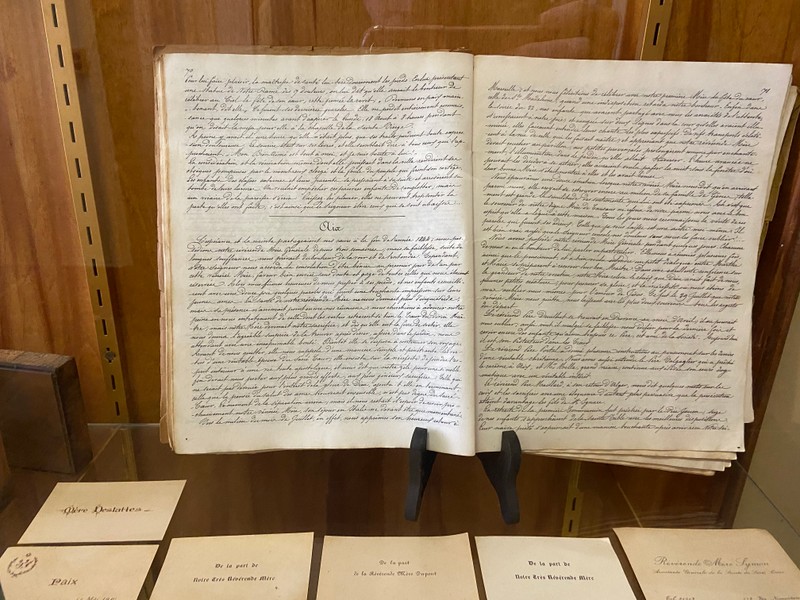 Additional Information