Middletown Ohio Veterans Memorial
Introduction
Middletown's Ohio Veterans Memorial was unveiled on the 4th of July 2004. This 54 foot long, eight-foot-high Black granite curved wall that honors local and national Heroes inside Woodside Cemetery in Middletown, Ohio. The Veterans Memorial has a showpiece front and center of a Black granite base engraved with each branch of service name and logo, supporting a globe with a soaring eagle on top. Behind the beautiful wall has nine flags with the United States of America flag being the highest flying. Here you will see Medal of Honor recipients, artwork, and names of local soldiers who perished in their service to the nation.
Images
Overall photo of the memorial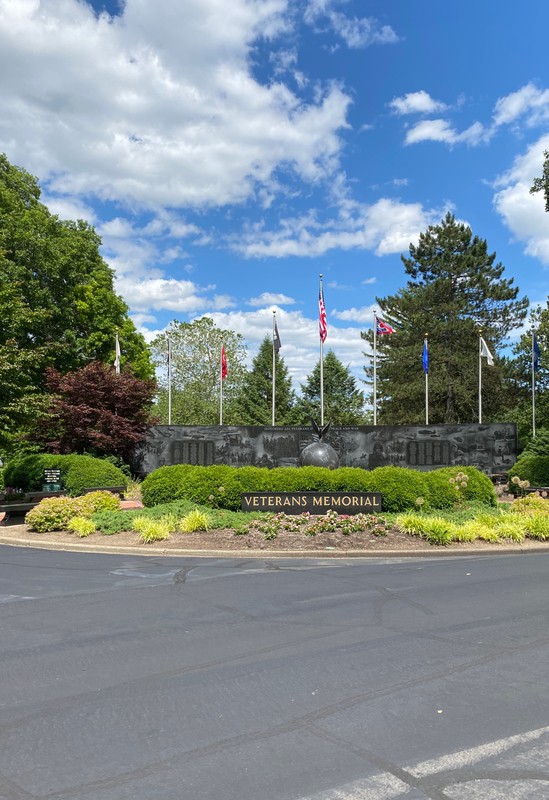 Names of service members near the walkway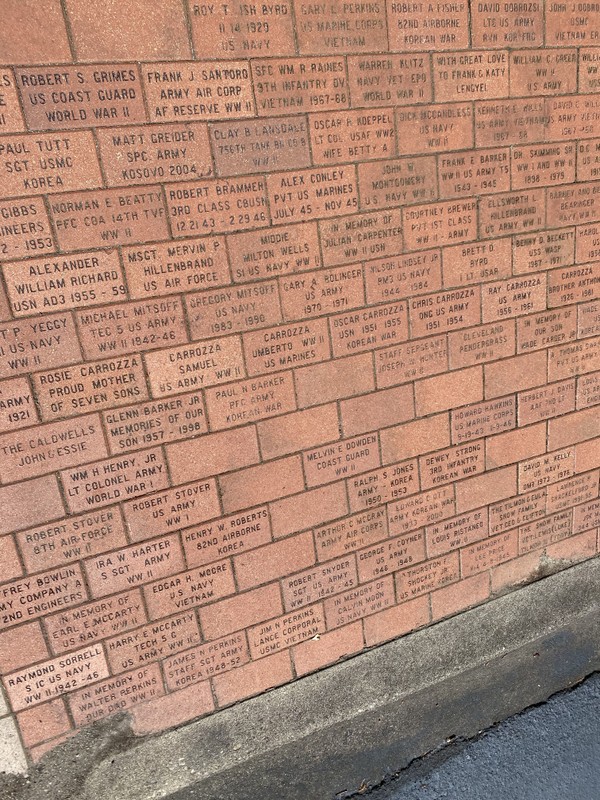 Area Veterans who died during their service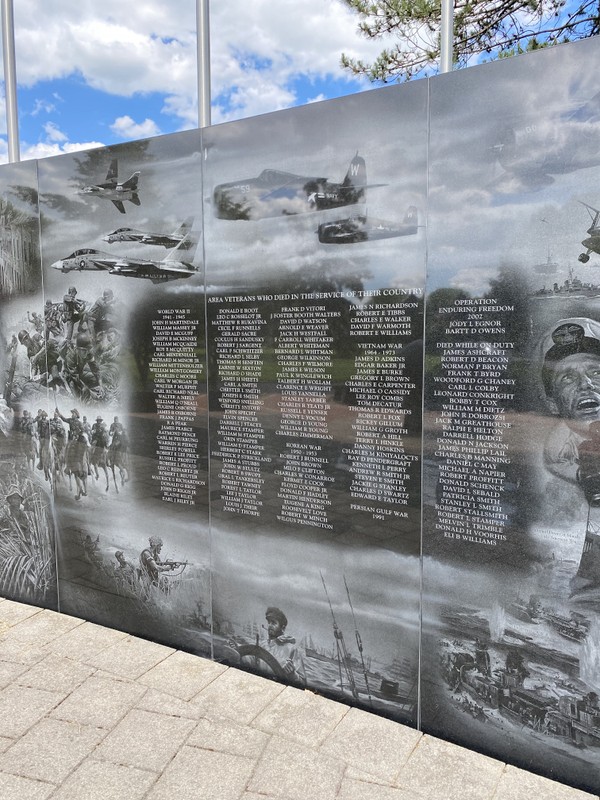 showpiece at the front of the memorial.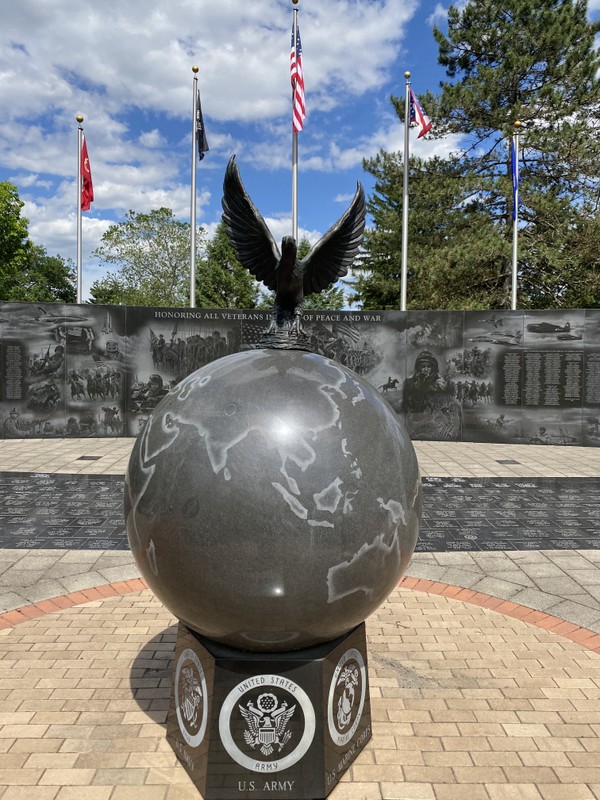 Backstory and Context
Middletown's memorial offers a 54 foot long, eight foot high curved wall of Black granite engraved with the name of local soldiers who died in the Revolutionary War, War of 1812, Mexican War, Civil War, World War I, World War II, Korean War, Vietnam War, Persian Gulf War and Operation Enduring Freedom. The memorial is located inside Woodside Cemetery which is open from 8am to 7pm daily.
Surrounded by the brave names are several images that were engraved on the wall. Some local soldiers commemorated are Patrick Ke ssler PFC U.S. Army who was awarded the Medal of Honor for his action in May 1944. The memorial also commemorates William Barber Captain of the Marine Corps who was awarded the Medal of Honor for his action in the Korean War November, 1950. Gordon Roberts of the U.S. Army is also commemorated for his actions that led to the awarding of the Medal of Honor in the Vietnam War in July 1967. The three Medal of Honor recipients have their photo along with the medal.
The brick walkway has names of service men and women engraved along with their branch of service and war they fought in which leads up to the Memorial wall. Around the perimeter are flowers and trees along with artwork and memorial design by Mort Kunstler who has won several awards for his work. Images at the memorial include World War II Navy Skippers overlooking the sea next to Old Ironsides ship during the War of 1812. Intrepid Observation Balloon from the Civil War and F-14 Tomcats all show flying together. Army Rangers and Rough Riders from the Spanish American War.
Sources
Gordon Ray Roberts Medal of Honor citation, The Hall of Valor Project. Accessed June 15th 2020. https://valor.militarytimes.com/hero/1177.
Patrick L. Kessler Medal of Honor Citation, HonorStates.org. Accessed June 15th 2020. https://www.honorstates.org/index.php?id=323259.
Information gathered was taken from the brochure that is on site of the Middletown Ohio Veterans Memorial.
Woodside Cemetery Veterans Information, 2016. Accessed June 15th 2020. http://www.woodsidecemetery.org/veterans-info.shtml.
Additional Information