Pavilion, Bandstand, and Boat Dock
Introduction
The City Park Pavilion Spanish-style structure was designed and built by local architects William E. Fisher and John Humphreys in 1929 to replace the original 1894 structure. The pavilion was built as part of the "Denver City Beautiful" campaign at the start of the 20th century to help beautify areas of the city. Today the pavilion and surrounding bandstand and lake serve as host to various concerts, festivals, and other outdoor events.
Images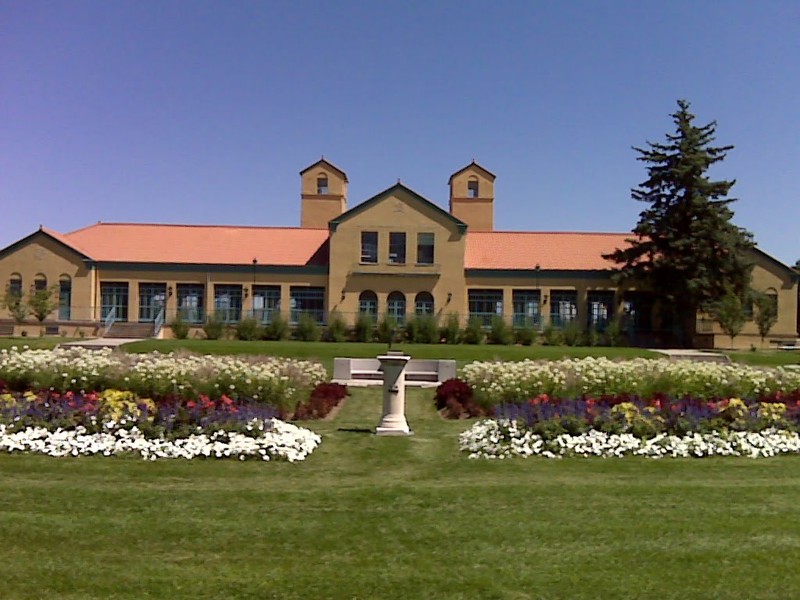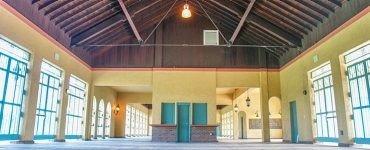 Pavilion Tower and east exterior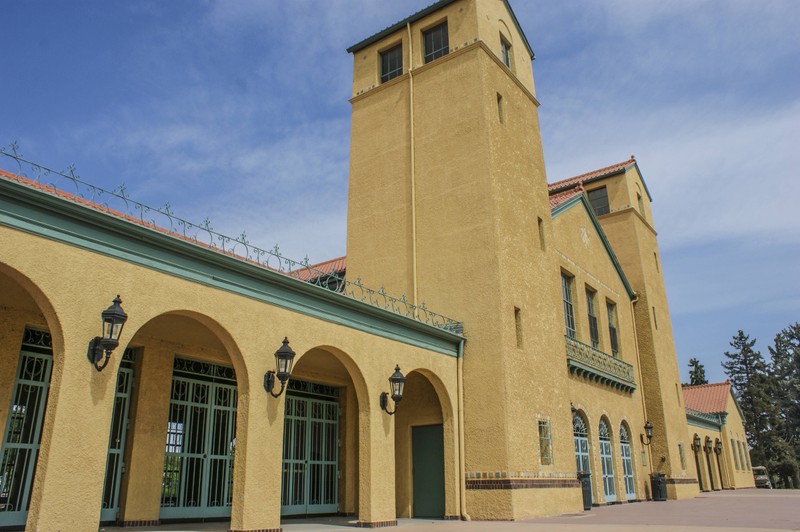 "City Beautiful" Image of Lake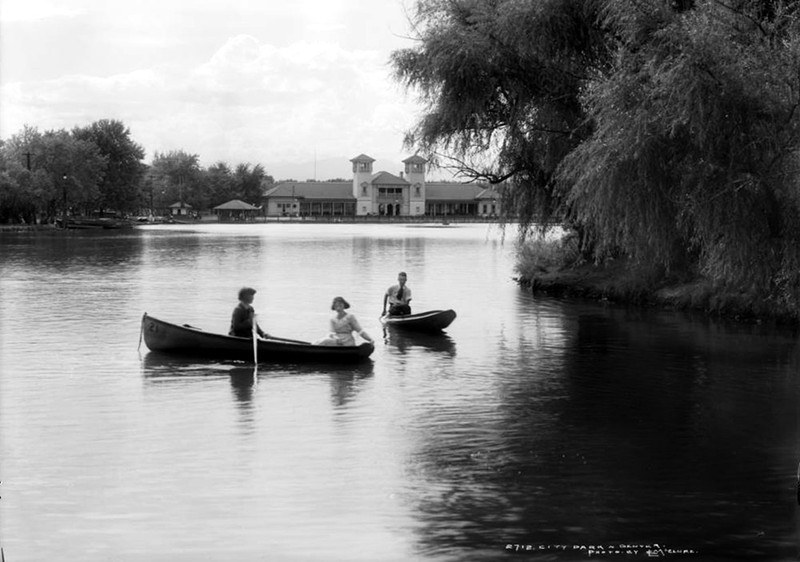 Pavilion and Boat House skyline image w/ fountain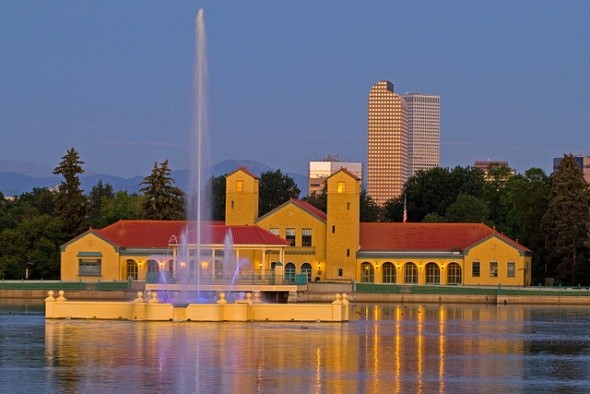 Backstory and Context
The pavilion that sits next to Ferril Lake was built in 1929 by John Humphreys and William E. Fisher. The design of the building is that of an Italian-Renaissance villa with low wings, two towers, and simple colored tiles around some windows and around the bases of the towers. As part of the Denver City Beautiful project at the beginning of the 20th century, City Park and the surrounding area were renovated and landscaped to improve the overall quality of the area. The pavilion that stands today replaced the original, smaller 1892 structure, massively increasing the pavilion size. In 1992 the building was refurbished.
The City Park Pavilion sits in the center of Denver City Park, surrounded by Ferril Lake, the bandstand to the east, and flowerbeds that help contribute to the park's beauty. Ferril Lake was added to the park between 1896 and 1897. The lake is the park's central feature, equipped with an island and colored electric fountain that was added in 1908, the lake is also used as an irrigation reservoir and emergency water source for the city.
Today the pavilion and nearby bandstand are used to host many events for the city of Denver. Every year the pavilion and park is host to the Colfax Marathon, the Colorado Black Arts Festival, free City Park Jazz, among others. The pavilion is a closed facility that is only open to the public for certain events, however, private parties can reserve the building for use. The bandstand, surrounding gardens, pathways, and boats are open to the public to peruse.
Sources
City Park Pavilion, Denver Parks and Recreation. Accessed June 14th 2020. https://www.denvergov.org/content/denvergov/en/denver-parks-and-recreation/rentals-permits/rental-facilities/city-park-pavilion.html.
City Park, Colorado Encyclopedia. Accessed June 14th 2020. https://coloradoencyclopedia.org/article/city-park.
Denver Park & Parkway System, National Archives Catalog. August 6th 1986. Accessed November 19th 2020. https://catalog.archives.gov/id/84126031.
Image Sources
Public Domain

Public Domain

Public Domain

Public Domain

Public Domain

Additional Information