The Bailey House
Introduction
The Bailey House is a two-story log house built circa 1895. Constructed with hand-hewn logs, it is a classic example of the late nineteenth-century style mountain home. The house was built on the corner of Fifth Avenue and Main Street. It was one of the first houses moved to the Historic Park in 1982. While there is still plenty more to learn about the original owner, Emma J. Brown, we do know that the house was renovated several times as newspaper linings date back to 1884 with some sections dating around WWI and WWII. Newspapers were commonly used as a layer of insulation along with other materials like cotton batting, cloth, and plant fibers. The Bailey House is dedicated to exhibits on Frisco's pastimes.
Images
The Bailey House sits in the corner of the park. It is one of the first buildings to be moved and has remained a favorite for kids with its narrow, steep staircase.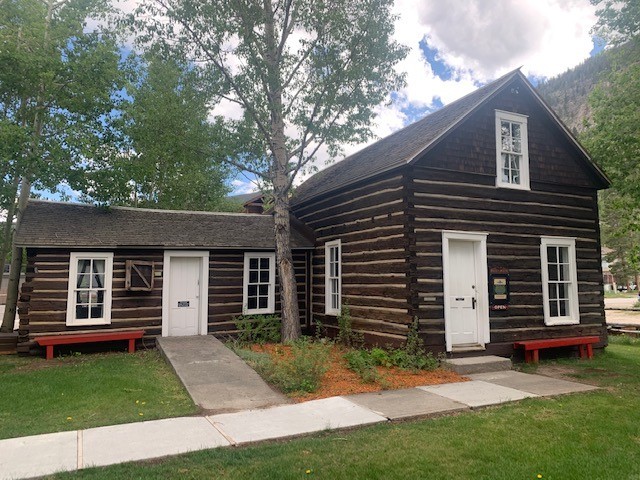 An early photo of the Bailey House in the Frisco Historic Park. When it first arrived in the park, local artisans and businesses rented the building for offices or maker space.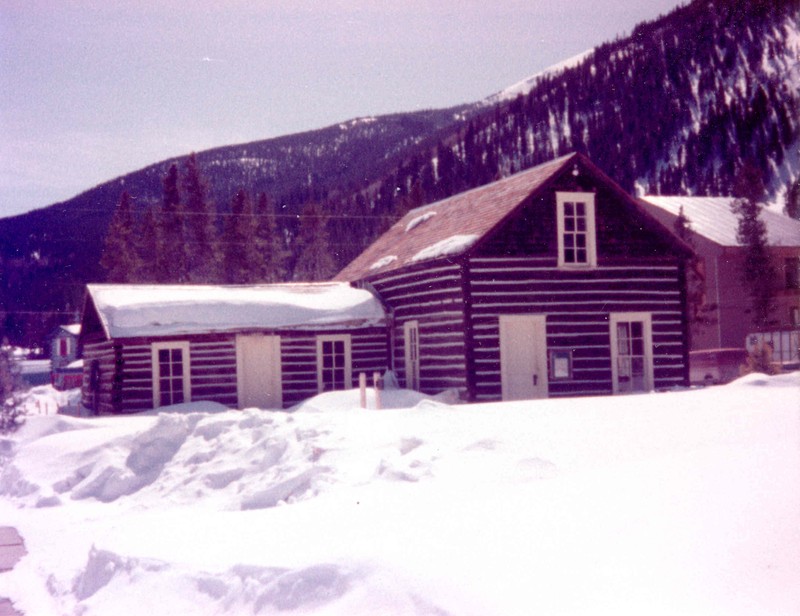 The Bailey House is also home to the Museum's oral histories and community memory project, As I Remember. It remains a key part of the Museum's mission to collect and preserve the stories of our community.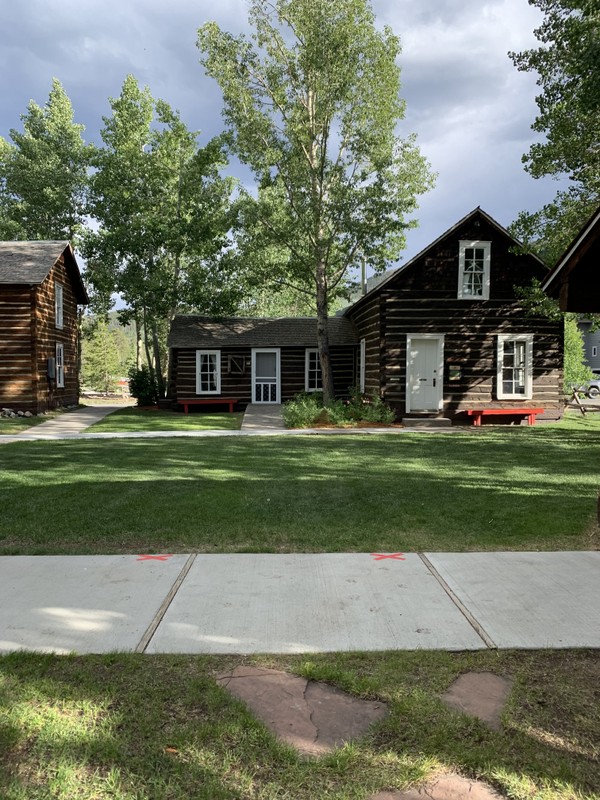 Hiking remains a wildly popular activity in Summit County. It is most popular during summer however snowshoeing and backcountry skiing have made getting outdoors in the winter much more enjoyable.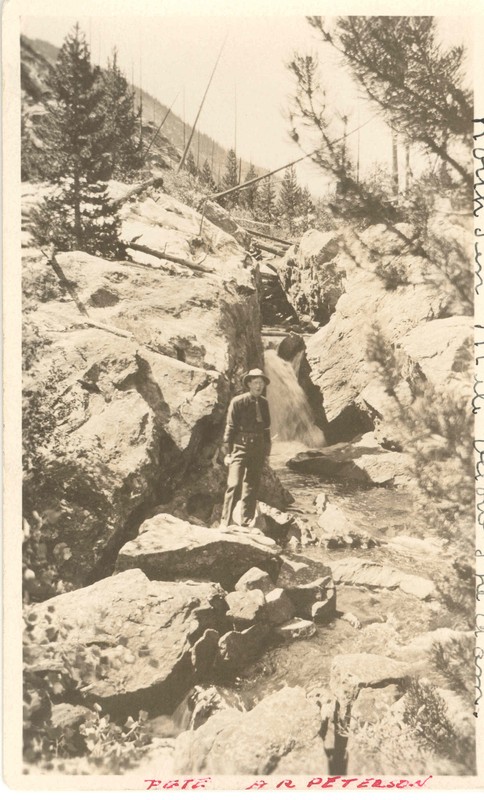 This photo was snapped after the Dillon Reservoir was completed but not yet filled up with water. Frisco now hosts a full marina and visitors travel from around Colorado to spend time at the lake. From left to right: Mount Royal, Wichita Mountain, and Chief Mountain.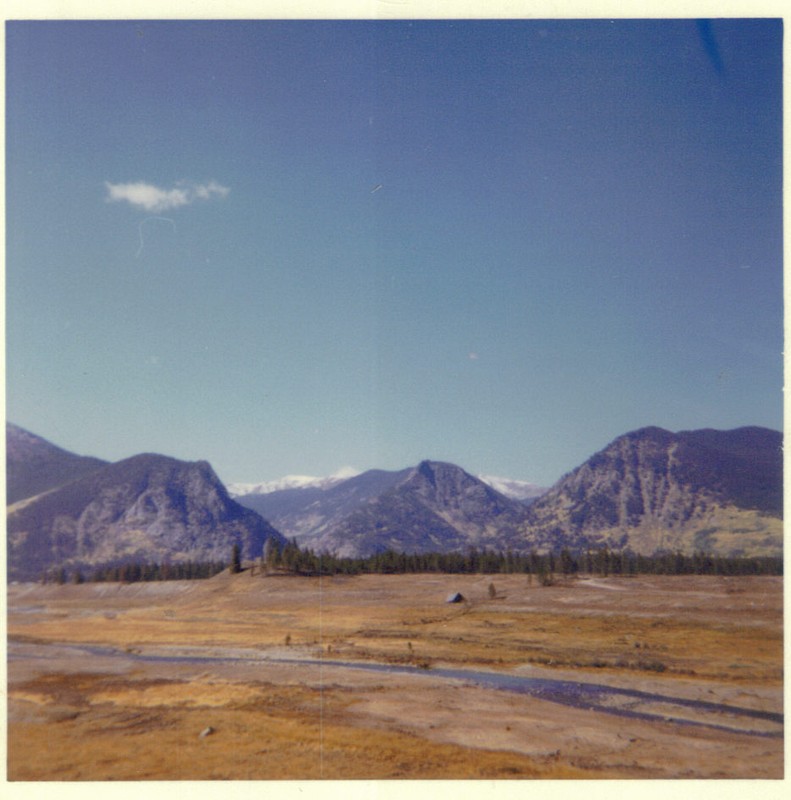 Record players were popular ways to pass the time.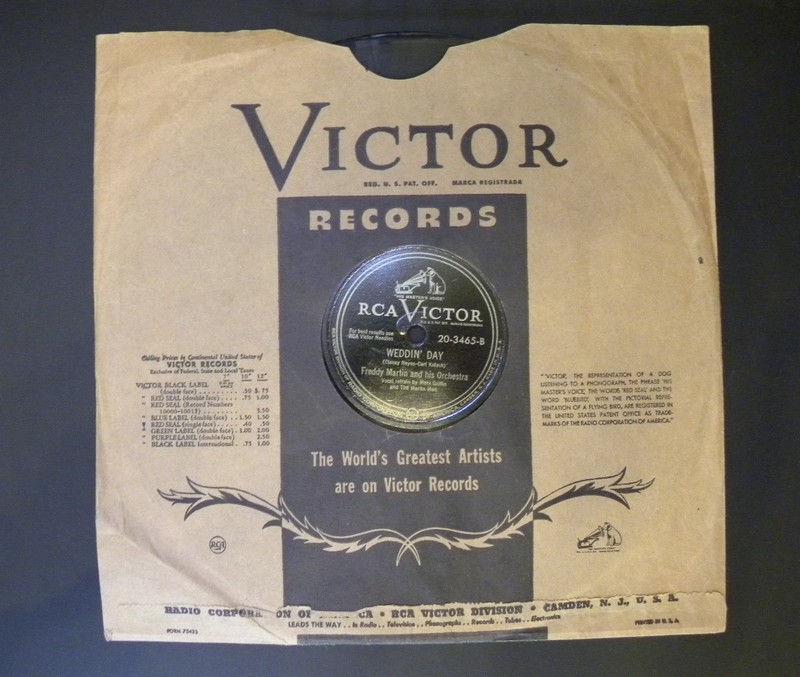 A much more recent photo of the Frisco Fourth of July parade rolling up Main Street. Despite being a small town, Frisco has maintained a robust number of fairs, festivals, and parades.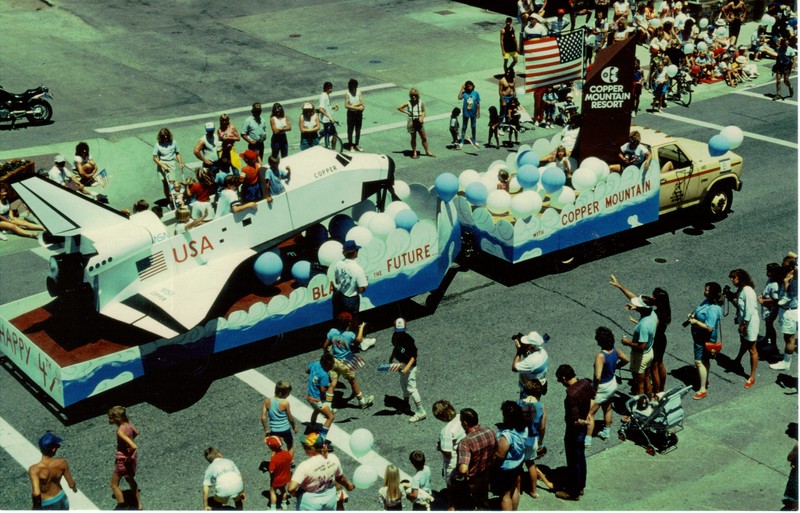 The Historic Park opened July 2, 1983. It was operated by the Frisco Historical Society until 2006 when the Town of Frisco assumed operations.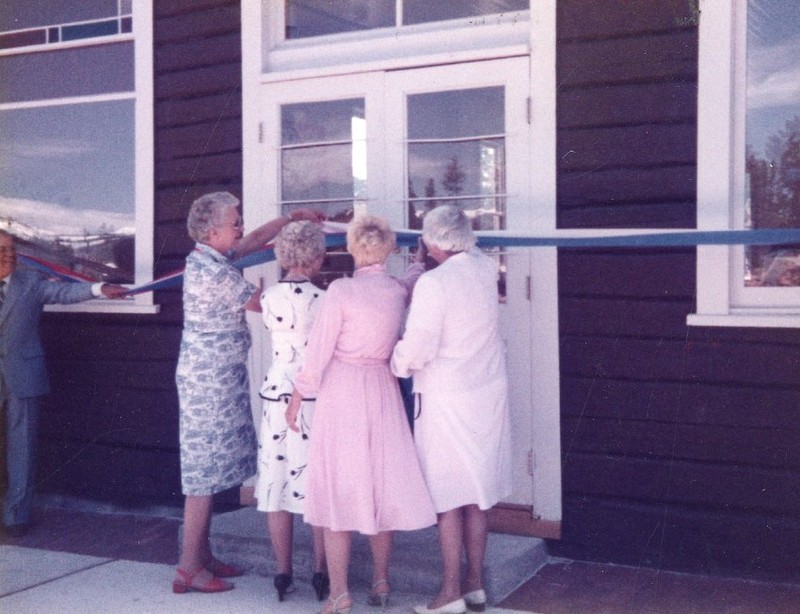 Backstory and Context
One of Frisco's favorite pastimes was baseball. The modern version of baseball developed from the New York Knickerbocker Baseball Club in New York City in 1845. Local teams carried a loyal fan base with intense competition between neighboring towns. Frisco, Montezuma, Dillon, Breckenridge, Kokomo, and many other mountain towns organized teams with heavy coverage by local newspapers. The games often featured music by bands made up of local citizens. At one game, the Breckenridge Band had a member who was playing ball and playing music. The fans were in no short-supply leaving the stands full at every game.
Music was another favorite pastime for Frisco residents. The invention of the phonograph and the record player in the late 1800s made music accessible to everyone. Local sources report having to send away to Kansas City for the desired record player. While records and radios were entertaining, live music was truly the favorite. Frisco residents held dances and parties throughout the year. In the earliest days of Frisco, the Posy Saloon was reported to be the hot spot for dancing and fun. Summit County also had plenty of plays, musicals, and concerts with the whole county in attendance. The Frisco theatre group put on shows like "All That Glitters Is Not Gold" and "Conscience" at the Graff Opera Hall in the early 1880s.
And of course, there was the great outdoors. The modern Frisco resident is not much different than previous generations who skied, hiked, camped, rock climbed, rode their bikes, ice skated, and fished. The completion of the Dillon Reservoir also gave a local spot to venture out on the lake and take a picnic out to the small islands. School groups frequently went on nature hikes where botany and outdoor skills like orienteering were taught. The unpaved roads did not stop bicyclists during the summer season. Bicycle clubs formed with organized outings and participation in local parades. During the winter months, ice skating on the frozen rivers was a popular activity, as was skiing and the adrenaline-pumping sport of ski jumping.
From hikes to baseball and music, there was no shortage of fun for this small mountain community. Some obstacles, like the unpaved roads, lack of electricity between 1913 and 1940, or the end of the railroads in the 1930s, made things a little different. But other things like the easy access to beautiful all-season hiking spots, rivers and streams for fishing, and plenty of places to snowshoe and ski made the Summit County area a wonderful place to live.
Sources
Kalman, Bobbie . Games From Long Ago. Ontario. Crabtree Publishing Company, 1995.
Who Invented Baseball? . HISTORY. March 28th 2019. Accessed July 15, 2020. https://www.history.com/news/who-invented-baseball
Peterson, Robert. Baseball- History. Britannica. Published February 12th 2020. Accessed July 15, 2020. https://www.britannica.com/sports/baseball/History
Children's Games. Encyclopedia Britannica. Published June 8th 2017. Accessed July 15, 2020. https://www.britannica.com/topic/childrens-game
Children's Activities- Games, National Park Service- Fort Scott National Historic Site. July 30th 2016. Accessed July 15th 2020. https://www.nps.gov/fosc/learn/education/childrengame.htm.
Dercum, Edna Strand. "It's easy, Edna, it's downhill all the way.". Dillon, CO. SIRPOS Press, 1981.
Mather, Sandra. Frisco and the Ten Mile Canyon. Images of America. Charleston, South Carolina. Arcadia Publishing, 2011.
Gilliland, Mary Ellen. Frisco! A Colorful Colorado Community. Silverthorne, CO. Alpenrose Press, 1984.
Mather, Sandra. Summit County. Images of America. Charleston, South Carolina. Arcadia Publishing , 2008.
Gilliland, Mary Ellen. Summit: A Gold Rush History of Summit County, Colorado. Silverthorne, CO. Alpenrose Press, 2006.
Image Sources
Frisco Historic Park & Museum

Frisco Historic Park & Museum

Frisco Historic Park & Museum

Frisco Historic Park & Museum

Frisco Historic Park & Museum

Frisco Historic Park & Museum

Frisco Historic Park & Museum

Frisco Historic Park & Museum

Additional Information