Hancock Adams Common
Introduction
Completed in 2018 and situated in the heart of Quincy's downtown, this three-acre park and plaza boasts two ornamental fountains and monumental bronze statues honoring two of the City's most famous inhabitants, John Adams and John Hancock. This beautiful pedestrian mall boasts plenty of seating and open green space and is connected to three of Quincy Center's most significant historic resources: Old City Hall (1844), United First Parish Church (1828) and Hancock Cemetery (1640).
Images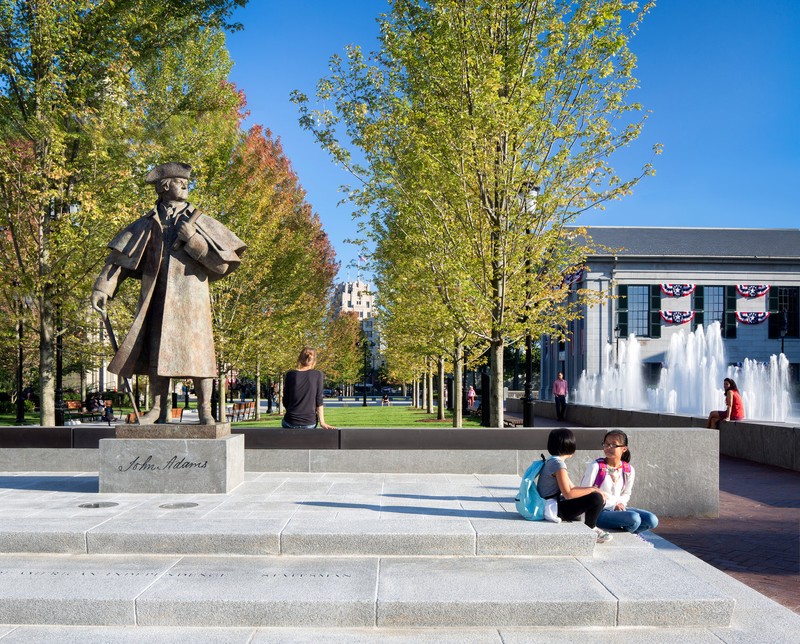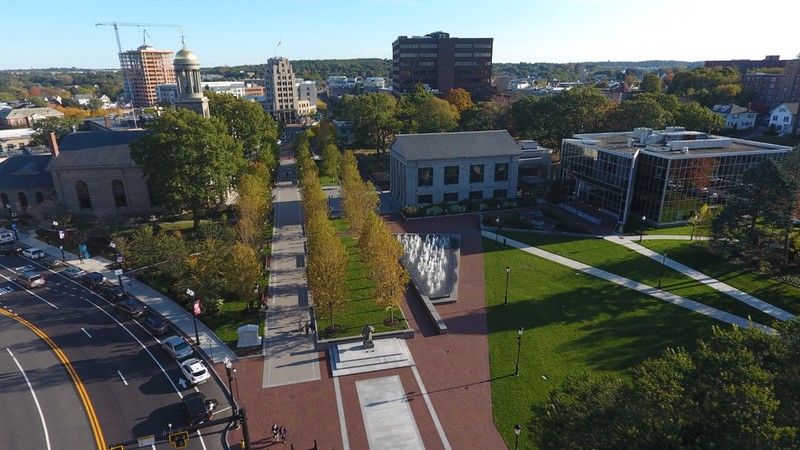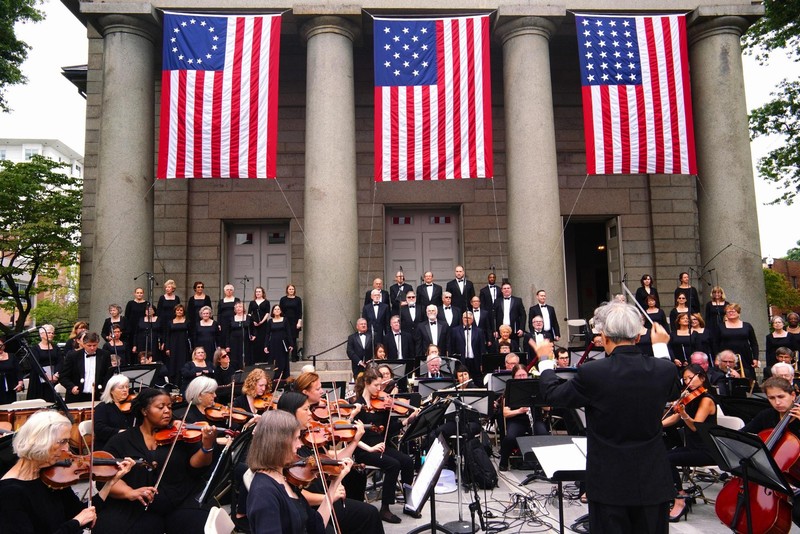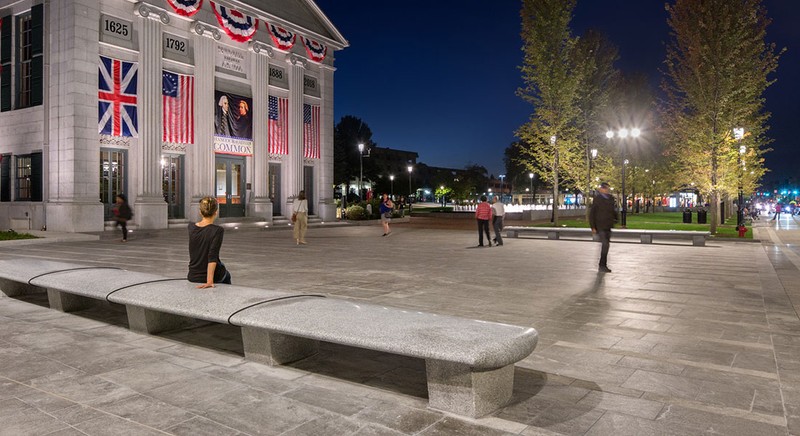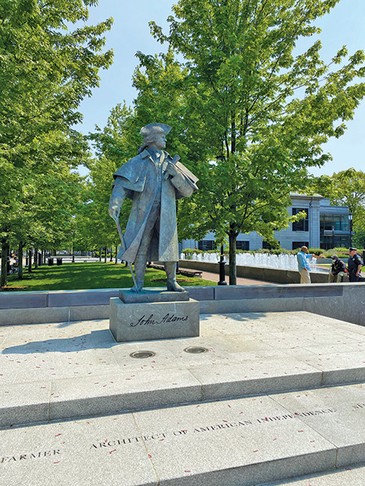 Backstory and Context
Connections to Quincy's natural and historic heritage
The 2,500 sq.ft. "tidal fountain" in front of City Hall hearkens to the City's 27 miles of coastline and has 200 jets that spray 11,000 gallons of recirculating water up to 12 ft. in the air. 
The monumental statues of John Adams and John Hancock were sculpted by artist Sergey Eylanbekov, who was selected by the City through an international competition. The statue of John Adams stands atop a granite terrace at the north entrance to the park, while the statue of John Hancock stands atop a terrace adjacent to the southern entrance to the Hancock Cemetery, which was named for his father, Reverend John Hancock. 
Located on the 'Old Coast Road'
A product of 10 years of planning and community input, the Hancock Adams Common is the flagship of the City of Quincy's multi-phased planning efforts to bring its historic heritage resources to the forefront of community and civic life. As with many New England communities, most of Quincy's main roadways follow transportation routes that have been in use for hundreds of years. Prior to the construction of the Common, this area was a part of Hancock Street, a busy multi-lane road that, in John Adams' day, was known as the 'Old Coast Road,' the main route from Boston to Plymouth. It is believed that this route followed paths developed and used by Native Americans for hundreds if not thousands of years prior to the time of European settlement.
A center of community and civic life
The Hancock Adams Common is surrounded by historically and architecturally significant buildings and landscapes that continue to play vital roles in the community and civic life of Quincy today. Dating back to 1640 (and perhaps even earlier), the Hancock Cemetery is both the community's first burial ground and an important public park/urban green space. Constructed of Quincy granite, the United First Parish Church (1828) is the fourth building to house the community's First Parish congregation, which has been in continuous operation since its founding in 1639. Also constructed of Quincy granite, the recently refurbished Old Town Hall (1844) is the second oldest continuously operating seat of municipal government in the country.
Sources
Edwards, Agnes. The Old Coast Road from Boston to Plymouth. Houghton Mifflin Co., Boston and New York. 1920.
Edwards, William Churchhill. HIstoric Quincy Massachusetts (1957). City of Quincy, Franklin Printing Services, Quincy MA. 1957.
Quincy's Hancock Adams Common: New Park Connecting Historic Quincy. City of Quincy Department of Planning and Community Development, 2018. pp. 9-11.
Quincy History, Vol. 5 Fall, 1981. Quincy Historical Society, Quincy Ma. p. 4.
Image Sources
Creator: Ed Wonsek 617-967-2766 Copyright: Ed Wonsek 2012

Paula Pecevich