The Evans School
Introduction
Completed in 1905, this former elementary school served the heart of the Golden Triangle neighborhood and was named in honor of a former governor who donated the land to the city for the construction of the school. The Evans School was also the first to include services for deaf, blind, and handicapped students. For the last four decades, the building was empty but plans are in place to renovate and convert the historic structure into a multi-use facility that would include a restaurant and bar. The school is located on a plot of land that was originally going to be used for the Capitol building.
Images
Evans School view form Acoma & 11th street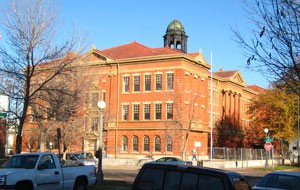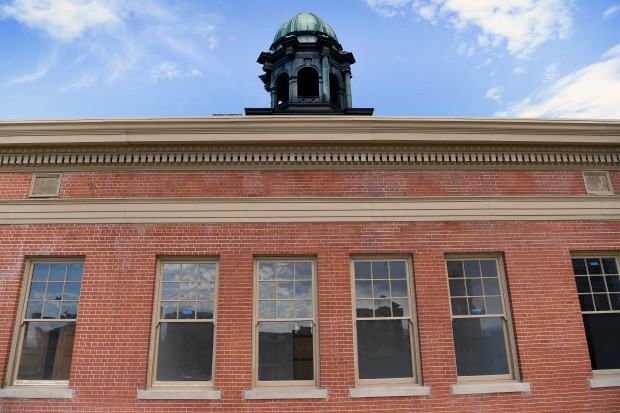 Close Up view of red brick facade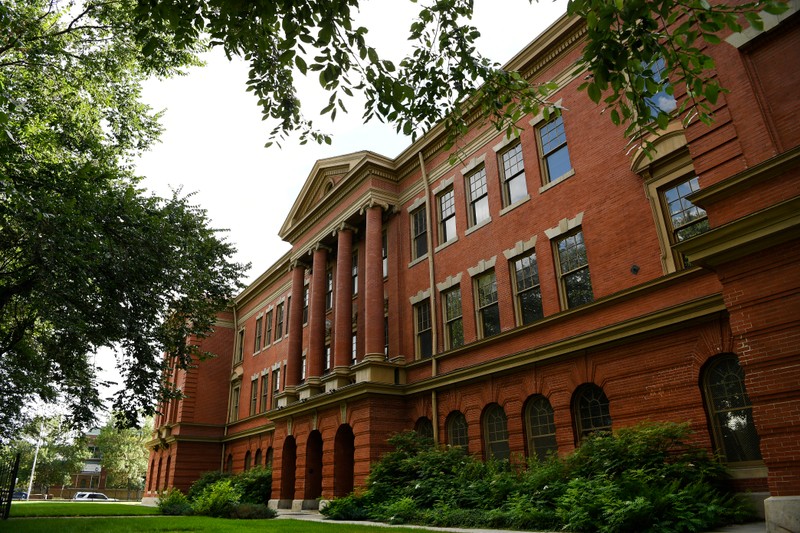 Backstory and Context
The Evans School was designed by local architect David Dryden utilized Classical and Colonial Revival elements with red brick that adorns features like the formal facade portico and large copper-clad cupola. The school is located on land donated to the state by then-Governor John Evans. The land was previously considered a possible site for the Capitol building until the decision was made to place the Capitol in its current location which has a slightly higher elevation. As a result, the plot went to Denver Public Schools. 
From 1905 to the 1970s, the school served Denver elementary students and accommodated the need for more junior high classrooms in 1917. In 1928, the school developed programming for the deaf. Two years later, it served as a school for blind students as well. The school closed in 1972 and has remained vacant. On October 3, 1980, it was listed on the National Register of Historic Buildings.
Sources
Evans School, Colorado Preservation Inc. Accessed June 10th 2020. http://coloradopreservation.org/programs/endangered-places/endangered-places-archives/evans-school/.
Evans School, History of Colorado. Accessed June 13th 2020. https://www.historycolorado.org/location/evans-school.
Catlett, Sharon R. Farmlands, Forts, and Country Life: The Story of Southwest Denver, Google Books. January 1st 2007. Accessed June 13th 2020. https://www.google.com/books/edition/Farmlands_Forts_and_Country_Life/Tq-lga6iFbEC?hl=en&gbpv=1&dq=the+evans+school+haunted+denver&pg=PA20&printsec=frontcover.
Image Sources
Public Domain

Public Domain

Public Domain