Kit Carson House and Museum
Introduction
The Kit Carson House and Museum shares artifacts and exhibits that interpret the life and times of one of the most celebrated frontiersmen in U.S. history, Kit Carson (1809-1868). Early in his life, Carson worked as a fur trapper, and eventually, he served as a guide for U.S. explorer and officer in the Corps of Topographical Engineers, John C. Frémont for multiple expeditions. During the Mexican-American War, Carson was a scout and courier, and later, he was appointed as an agent for the Office of Indian Affairs for the northern New Mexico Territory. When the Civil War broke out, Carson sided with the Union army and was promoted as a lieutenant colonel for the New Mexico Volunteer Infantry. In 1864, Carson led approximately 8,000 Native American people from Fort Canby to Fort Sumner, New Mexico, which has been historically dubbed "The Long Walk." Along with his third wife, Josefa, Carson bought the Spanish Colonial-style house after they married in 1843. The house remained as Carson and his family's principal home until 1868 after they moved to Colorado. The house was listed in the National Register for Historic Places for its historical association with Carson. Today, the house is owned by Taos's Bent Masonic Lodge #42 and operated by the Kit Carson Memorial Foundation. The house is now a museum dedicated to preserving the livelihood and integrity of Kit Carson
Images
The Legendary Kit Carson House and Museum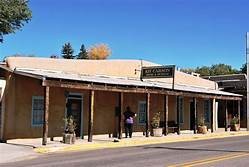 The Legendary Frontiersman: Kit Carson

Carson's Right Hand Woman: Maria Josefa Jaramillo Carson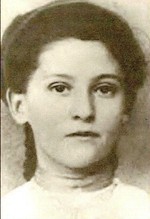 The Entrance to the Carson's House and History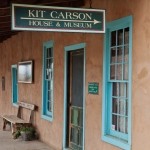 The Outside Beauty: Carson's Courtyard and Adobe Stove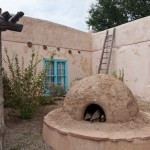 Pieces of History: Carson's Exhibit and Possessions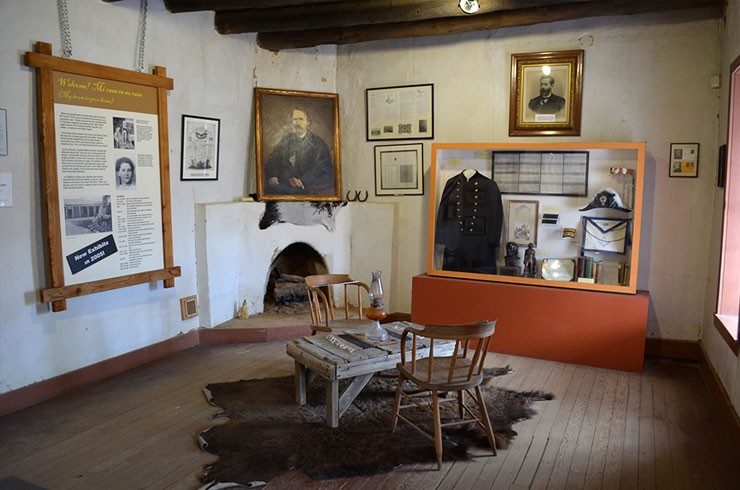 The Tools of the Trade: Carson's U.S. Army Coat and Weaponry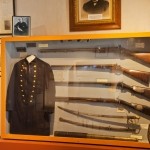 Backstory and Context
Christopher Houston Carson was born on Christmas Eve in 1809 in Madison County, Kentucky. Carson, the sixth of 10 children, was given the nickname "Kit" by his father because it best suited him.. In 1812, the family moved to Missouri where he started to hunt and learn basic survival skills from his father and older brothers. Even though Carson never learned to read or write, he was competent in the fundamentals of being a frontiersman. in 1824, Carson became an apprentice to saddle maker, David Workman, and later in 1826, he ran away with a group of fur trappers traveling to the Santa Fe Trail. While he was with the trappers, Carson would tend to their livestock and learn the trade of fur trappers. Eventually, he arrived to Taos, New Mexico and began working various odd jobs, such as a translator, a cook, and a trapper. Carson was fluent in English, Spanish, French, and over a dozen Native American dialects. Carson essentially began his life as a mountain man when he accompanied fellow fur trapper, Ewing Young for over a decade. The pair along with other fur trappers traveled through the Rocky Mountains, California, and Missouri.
Eventually, Carson fell in love with an Arapaho woman, Waanibe, but in order to win her hand in marriage, he had to duel a French fur trapper who was also smitten with her. Carson barely survived and won the duel, and he and Waanibe married in 1936. The couple had a daughter together, but Waanibe died after suffering complications from the birth of their second child. Later, Carson married a Cheyenne woman, Making-Out-Road, but shortly afterwards, she left Carson to go back to her family. Later in 1842, while in Taos, Carson met 14-year old Maria Josefa Jaramillo Carson, a girl from an aristocratic and influential family in Taos; the two married in 1843, and later, they went on to have eight children.
While traveling through Missouri, Carson ran into John C. Frémont, a U.S. explorer and senator from California. Frémont offered Carson a job as a guide for multiple expeditions between in 1842-1845. The duo traveled through various states, such as Oregon, Wyoming, and California. During these expeditions, Frémont would record their travels through his diary, and those entries catapulted him into fame. Numerous dime novels and books were written about Carson's ambitious nature and skills as an mountain man and published around the world. Many people wanted to hire Carson as a scout, a hunter, and/or a Native American hunter because of his quick thinking, frontier experience and knowledge of Native American culture.
Between the first and second expedition in 1843, Carson and Josefa bought their principle house in Taos. Built in 1825, the house exhibits a Spanish Colonial design, and the house is constructed in a U-shape with a central courtyard. If Carson was not on an adventurous expedition with Frémont or working as a courier, a scout, or a hunter during the Mexican War, he would return home to Josefa and his children. There were some times where Carson and his family would be at the house for extensive periods of time, such as Carson traveling to work as ranch hand between 1851-1854 and when Carson was stationed as a Union officer at Colorado's Fort Garland between 1866-1867.
Later on in his life, Carson was appointed as an agent for the Office of Indian Affairs for the northern New Mexico Territory; his jobs was to be a bridge between the Native Americans in various settlements in Northern New Mexico and the government. When the Civil War broke out, Carson entered into the army and sided with the Union. Carosn was later appointed the lieutenant colonel of the New Mexico Volunteer Infantry. Later in 1864, Carson was assigned to transport and relocate 8,000 Navajo Native Americans from Fort Canby to Fort Summer in New Mexico after they surrendered from a battle. Carson led the group on the 300 mile journey, which had been historically dubbed "The Long Walk." In 1865, Carson was given a commission as brigadier general and noted for gallantry and distinguished service. Eventually, he left the army and worked the rest of his life as a rancher. In 1868, the Carson family moved to Colorado, and Josefa and Carson both died shorty afterwards. Josefa died from complications from giving birth to her eight child, and months later, Carson passed at the age of 58 from an abdominal aortic aneurysm. Carson's famous last words were, "Goodbye, friends. Adios, compadres."
Afterwards, in 1952, the Carson House was acquired by Taos's Bent Masonic Lodge #42, and later, the house was converted into a museum with the mission to not only preserve Carson's personal items, but also his integrity and legacy. In 1966, the house was listed in the National Register for Historical Places for its historical connection with Carson. Today, operated by the Kit Carson Memorial Fund, the museum contains Carson and his family's belongings and artwork on displayed for the public to see. The museum also has a shop where visitors can purchase books about Carson and his life as well as jewelry.
Sources
Hopkins, Virginia. Pioneers of the Old West. New York, New York. Bonanza Books, 1988.
Greenwood, Richard. Kit Carson House , National Register for historic Places . October 15th 1966. Accessed June 9th 2020. https://npgallery.nps.gov/NRHP/GetAsset/NHLS/66000948_text
Reinhead, S.J.. "Kit Carson: The Legendary Frontiersman Remains an American Hero," HistoryNet.com. n.d. Accessed June 9th 2020. https://www.historynet.com/kit-carson-the-legendary-frontiersman-remains-an-american-hero.htm.
"Kit Carson," National Park Services. June 17th 2015. Accessed June 9th 2020. https://www.nps.gov/people/kit-carson.htm.
"The House," Kit Carson Home and Museum. n.d. Accessed June 9th 2020. http://www.kitcarsonmuseum.org/the-house/.
Image Sources
https://upload.wikimedia.org/wikipedia/commons/thumb/c/ca/Kit_Carson_Memorial%2C_Santa_Fe%2C_NM.jpg/1200px-Kit_Carson_Memorial%2C_Santa_Fe%2C_NM.jpg

https://en.wikipedia.org/wiki/Kit_Carson

http://photos.geni.com/p13/e7/83/42/c7/53444839d4debc34/kit_carson_s_wife_josepha_large.jpg

http://www.kitcarsonmuseum.org/the-house/

http://www.kitcarsonmuseum.org/the-house/

http://www.kitcarsonmuseum.org/the-house/

http://www.kitcarsonmuseum.org/the-house/

Additional Information