Granite County Jail
Introduction
Erected in 1896, the Granite County Jail is an excellent example of vernacular architecture, combining elements from a number of architectural styles. Additionally, as the city's first major public building constructed after Philipsburg was chosen as the county seat, it reflects the aspirations of the residents who wanted law and order, which they felt was necessary for the town to remain prosperous. The red-brick building features cell blocks, the attached sheriff's residence, a tall 45-foot medieval square tower with turrets on each corner and a pyramidal roof, and arched entryways to the jail and residence. The building continues to operate as a jail.
Images
The historic Granite County Jail was built in 1896 and remains in use today.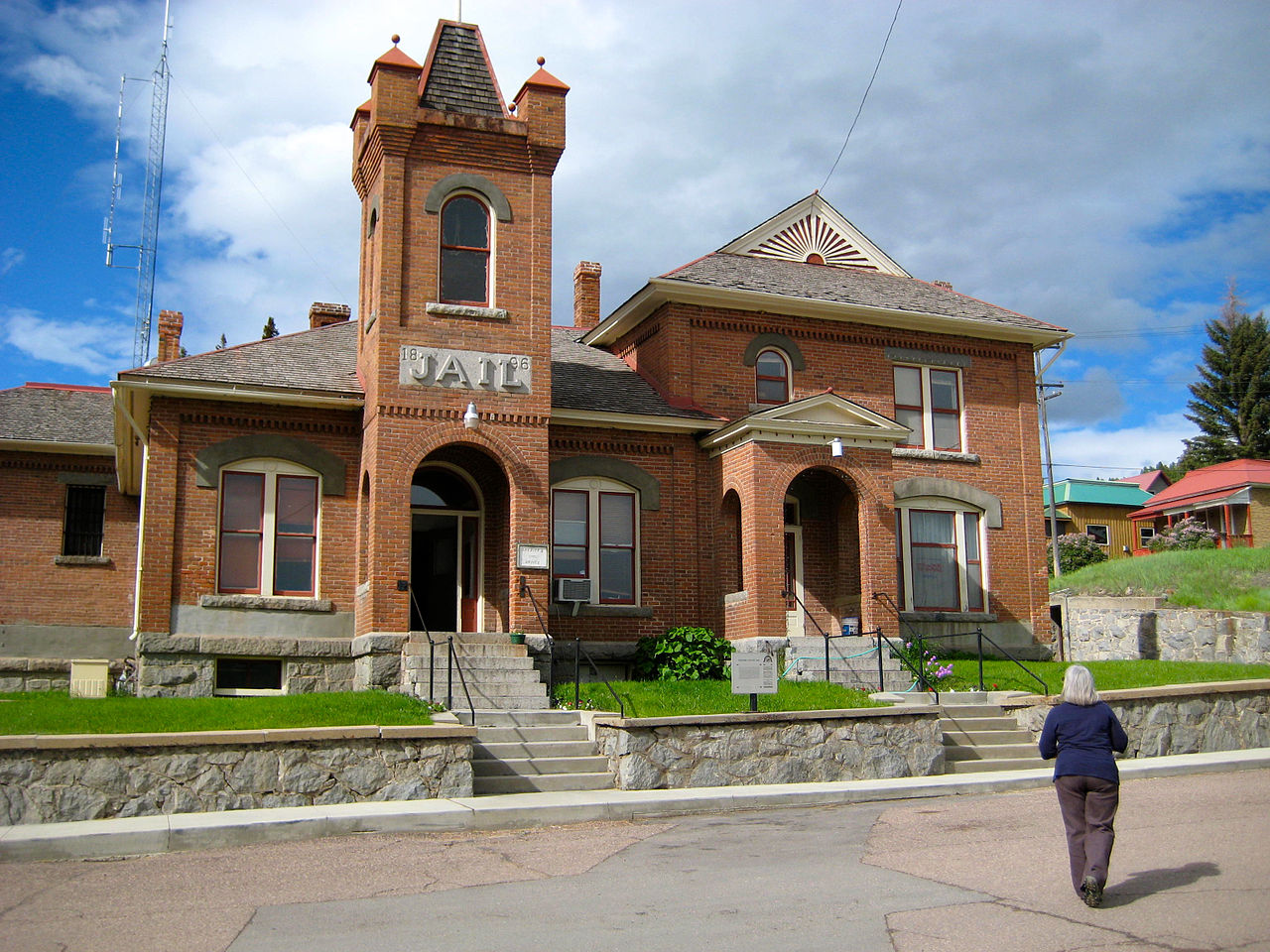 This image depicts the square-set timber system invented by Philip Deidsheimer.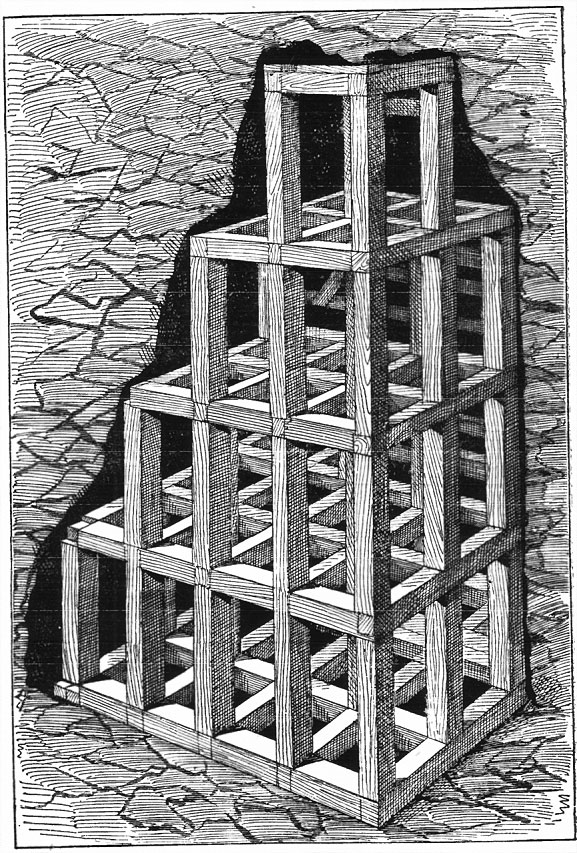 Backstory and Context
When the jail was built, Philipsburg was thriving as a mining town. It was named after mining engineer Philip Deidsheimer, the superintendent of Hope Mining Company, which mined the Comstock and Cordova silver lodes. Deidsheimer built a silver ore smelter here and the town grew around it. More broadly, he is also known for inventing the square-set timber system, which prevented cavern ceilings and walls from collapsing (see image). Mines around the world used this method for several decades.
The jail has been maintained over the years and remains in good condition. In the 1920s, the jail cell, which was a large space, was divided into cell blocks to keep adult and juvenile offenders separated. The old building has been renovated in recent times, allowing it to still be used today. It was added to the National Register of Historic Places in 1980. The courthouse located across the street was erected in 1912.
Sources
"Granite County Jail." The Historical Marker Database. Accessed June 10, 2020. https://www.hmdb.org/m.asp?m=45228.
Moss, Thomas J. "Granite County Courthouse." National Park Service - National Register of Historic Places Nomination Form. August 27, 1980. https://npgallery.nps.gov/NRHP/GetAsset/NRHP/80002420_text.
"Philip Deidsheimer." Online Nevada Encyclopedia. Accessed June 10, 2020. http://www.onlinenevada.org/articles/philipp-deidesheimer.
Image Sources
Wikimedia Commons: https://commons.wikimedia.org/wiki/File:Granite_County_Jail.jpg

Wikimedia Commons

Additional Information