Merchant's Hotel (1910)
Introduction
Constructed in 1910, this historic Campbellsville building was home to Merchant's Hotel and is one of 14 sites in the city that are listed on the National Register of Historic Places. Now part of the Campbellsville Historic Commercial District, the three-story building was was a 32-room hotel in the early 20th century and later served as a boarding house. The building was at the western edge of the city at the time of its creation, but it was one of the centers of the city's business and social scene by hosting area merchants and events. The building is currently in the process of being renovated.
Images
Constructed in 1910, this historic hotel is now being renovated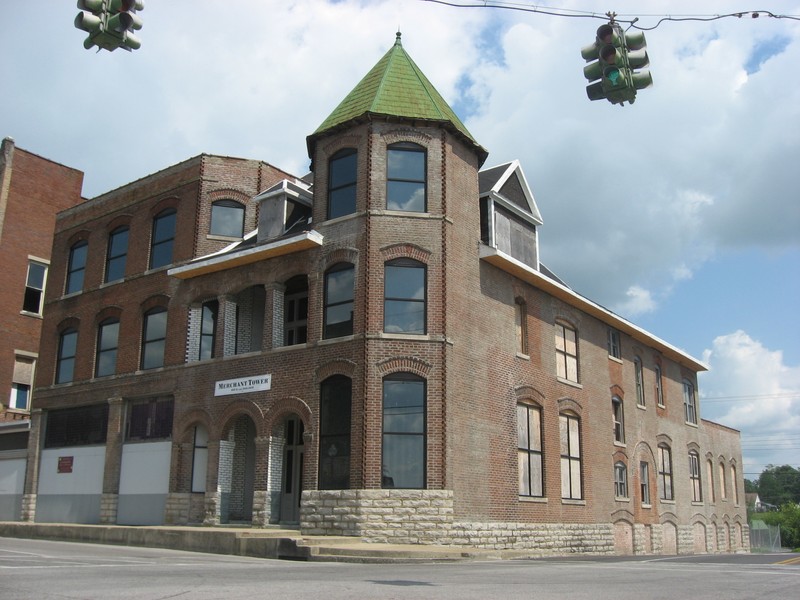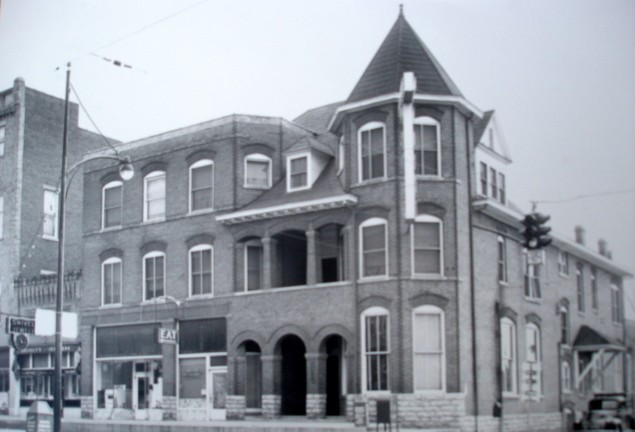 Backstory and Context
Built in 1910 by a corporation led by J.S. Breeding (1858-1933), the three-story, 32-room hotel offered accommodation to travelling salesmen and other businessmen who needed a place to stay on overnight trips. Merchant's Hotel features the Romanesque style of architecture and includes three stories with a partial basement. The historic building is currently being renovated so that it will once again contribute to the city's commercial district.
The building is approximately 15,000 square feet, and has triple-brick masonry walls, an oak wood structure, and pier-and-beam floors, with the exception of the lobby, which is concrete and covered with Black-and-white mosaic tile. Its exterior is dominated by a polygonal corner tower with a conical roof, and a recessed arch entrance. The main entrance on Main Street is set behind brick piers that form a rounded-arch colonnade.
From the time of its completion, Merchant's Hotel was the leading hotel in Campbellsville for decades. The parlor on the second floor was a popular location for socializing, and the restaurant on the first floor was one of the most popular spots in the city. After its use as a hotel, the building served as a rooming house by the Hoskins family. By 1949, the building had seen its best days as a business establishment. From that time until 1976, the structure suffered from deferred maintenance and was often vacant. The building was sold in 2008, and is currently being renovated.
Sources
Merchant Tower - Historic Landmark, Accessed June 8th 2020. http://www.merchanttower.com/main/.
National Register of Historic Places Inventory/Nomination: Merchant's Hotel, National Park Service. Accessed June 8th 2020. https://npgallery.nps.gov/NRHP/GetAsset/NRHP/80001669_text.